The Minden City Council voted Monday to allow the consumption of alcoholic beverages at four city-run venues. In a 4-1 vote, the council effectively approved alcohol consumption at the Minden Civic Center, The Community House, The Forestry Building, and City Artworks.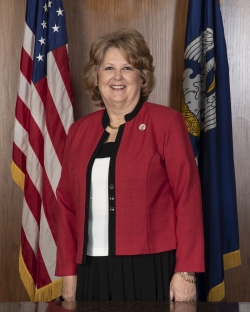 "Basically what has happened, there has been alcohol consumption at the Civic Center, Community House and Forestry Building for years," District E Councilman Pam Bloxom said. "Because the city has not addressed that, our liability is at the point where we do not want to risk that any longer."
Minden Mayor Terry Gardner said the city's liability will be lessened due to rental stipulations with the facilities. "We're going to mandate that you have an insurance policy to relieve our liability," he said.
In addition, the city will require additional security at such events, Gardner said. "Any activity, be it at the Civic Center, the Forestry Building, or the Community House, you will have to have a minimum of two police officers — whether it be the city police or sheriff's deputies — at the renter's discretion."
District A Councilman Herbert Taylor clarified that the sale of alcohol is prohibited at the venues. "It's basically, you bring your own," he said. "Also, the two police is per 100 people."
"You cannot charged admission [at the door] when you have alcohol to come in," Gardner said.
District D Councilman Keith Beard was the lone "nay" vote.