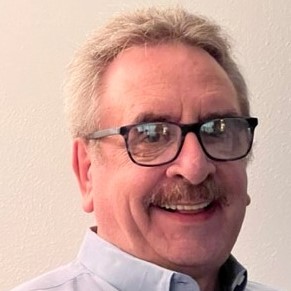 July 22, 2022 – Michael Fluhr, the current acting City Clerk is announcing his candidacy for Minden City Council, District E. The seat is currently held by Council member Pam Bloxom.
"My wife Lenora Bryan and I relocated from Germany to Minden 20 years ago. Since then, I have served this community in different capacities under different administrations – in Recreation, as Superintendent for the WaterPlant and 10 years as City Clerk /Tax Officio," said Fluhr.
"Unfortunately, lately, Minden has seen its fair share of unnecessary turbulences in our local government. I'm running for a seat on the City Council, to transform city politics and concentrate on the issues that matter most to our residents.
"Over the last several years, there has been an ever-growing concern for the City's financial sustainability while still providing high standards of services. We continue to struggle with an unfavorable electricity contract, lack of funding and staffing within every department, deteriorating infrastructure, missing business development and absent activity opportunities for residents of all ages."
My platform for voters to consider:
1. Effective Local Government
2. Fiscal Management
3. Stimulating Business Development
4. Infrastructure Renewal
5. Recreation
"In my opinion, the most important obligation as a council member is honesty to the residents and holding people responsible while providing checks and balances of our government. My belief and business practice as City Clerk has always been to do what is right for the City of Minden and its residents, regardless if popular or not. Given the opportunity to serve the residents of Minden, every vote – following my principle – will be based on the merits of the issue. I humbly ask for your endorsement and your vote on Nov. 08, 2022," said Fluhr.
For questions, concerns, yard signs or more information, please feel free to contact Michael Fluhr at their email address m.fluhr@yahoo.com or call them at the number 318-268-6090.