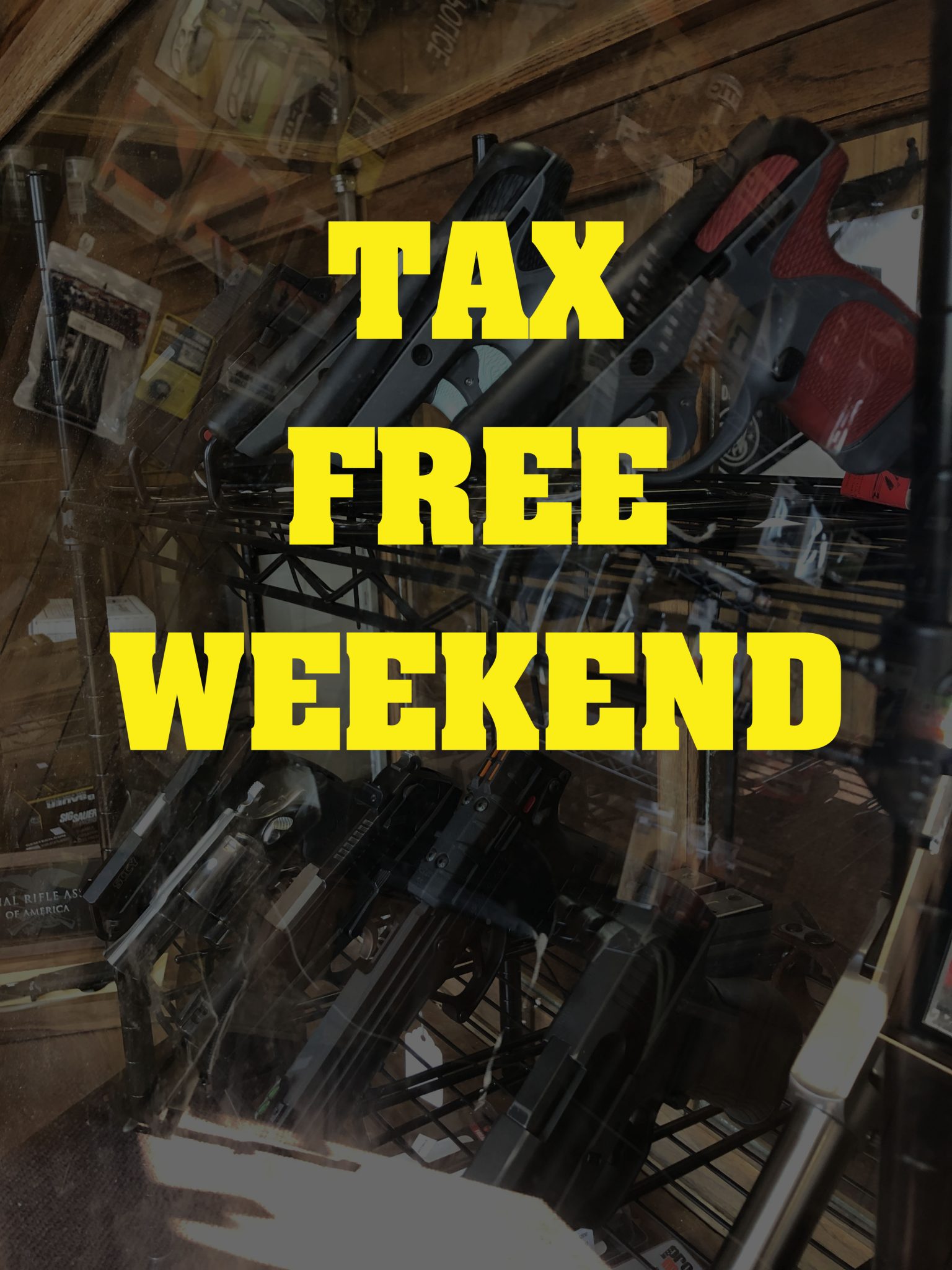 Since 2009, Louisiana has had a tax free weekend for firearms, ammunition, and hunting supplies. The point of this was to give sportsmen a monetary break before they start stocking up on supplies and ammunition before the upcoming hunting seasons.
However, in 2018 after what many called a blunder by Louisiana lawmakers. While they were rushed to balance the state's budget, they didn't realize until it was too late that the approved budget did not account for any of Louisiana's tax-free holidays.
Legislation was filed in 2019 to reinstate the holidays, but failed to make it through the legislative session.
However, this doesn't stop local municipalities and business owners from getting into the "spirit of the season." For example, the local business Holder's is still honoring the tax-free weekend. Christopher Holder, the owner of Holder's LLC, said, "Local municipalities and the parish still honor the tax holiday, so I don't have to pay parish or city tax through the weekend. But I do have to pay the 3.5 percent state tax. The way I have it structured is instead of the customer paying 3.5 percent more, I just eat 3.5 percent of my profits. So I'm basically giving them 3.5 percent off of every purchase."
So what Holder's is doing essentially is paying the tax on behalf of the customer, and given the sales numbers that the tax-free weekend has generated in the past, it's no surprise why.
"We would typically see $60,000 plus in sales over the tax-free holidays. Since they announced that there would no longer be a tax-free holiday, last year when I said I was still doing a tax-free weekend, and everybody scrutinized me. If you come to my business and purchase something within the date range of the tax-free weekend, I will honor a tax-free weekend. I feel like it's something that should've never gone across the board, but it did," said Holder.
Even though some businesses such as Holder's are still upholding the tax-free weekend, since the state had announced in 2018 that they themselves would no longer be supporting tax-free holidays, they have experienced a significant decrease in the number of sales that occur over the holiday.
"The sales last year alone were a minuscule amount compared to previous years. Last year during the weekend the entire month of Sept., I don't think I did more than $10,000 in sales. That's why I was a little more public with it this year, because if I can see those historic numbers of $50,000-$60,000 dollars worth of sales in two to three days then I don't mind paying that 3.5 percent. But if it continues that I only see but $2000 worth of sales on a tax-free weekend, then it's not something that we can continue, because that eats into my profits, and that eats into the food I put on the table," said Holder.