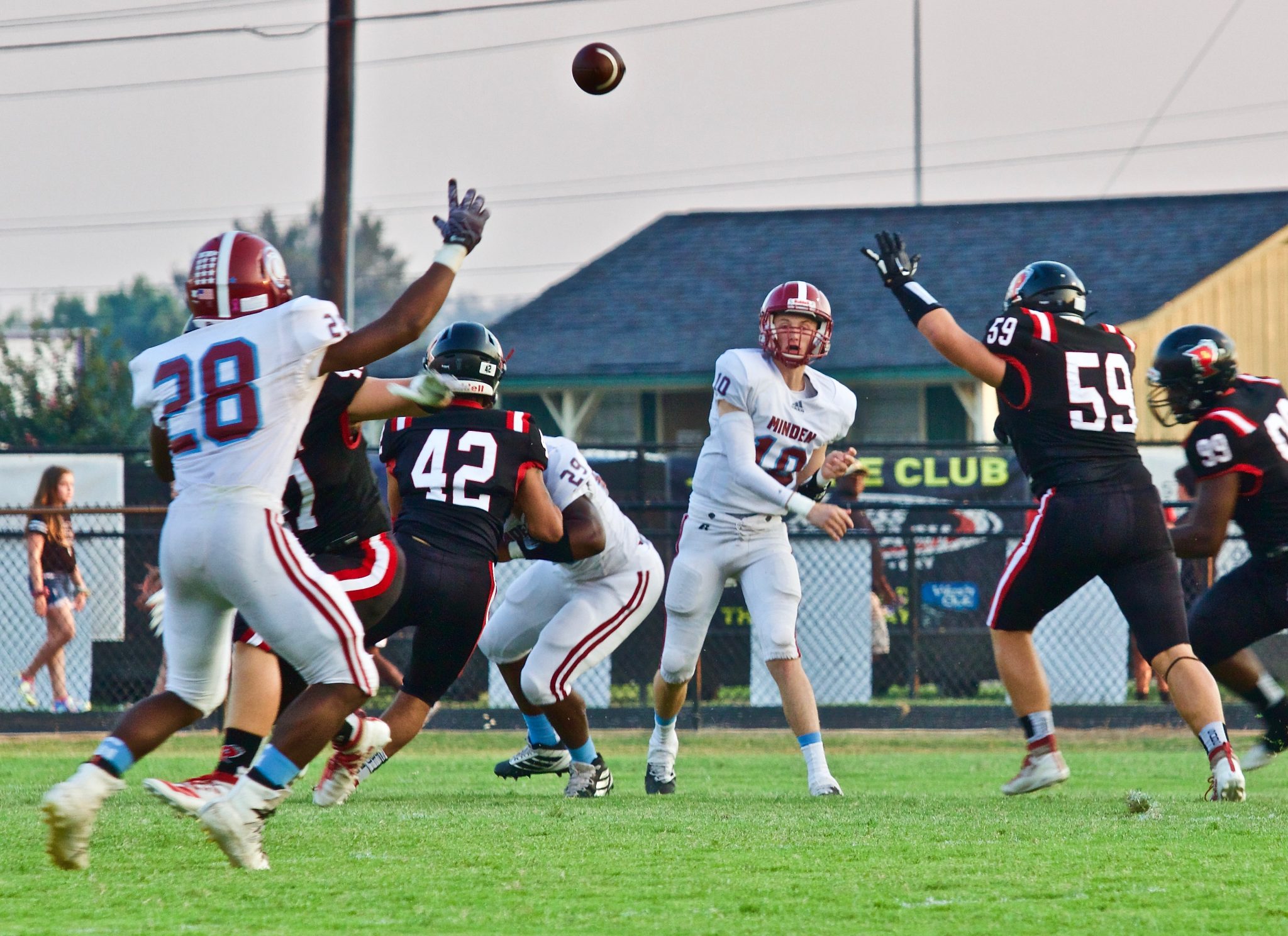 Parkway 48 – Minden 28
Minden struggled to catch a break early on and spent the rest of the game playing catch-up as the Tide fall to 0-1 in 2019.
Parkway scored 28 unanswered points in the first half en route to the win. The Panthers scored on a fumble on a fourth-and-one at the goal line to go up 14-0. Minden turned the ball over twice near the Parkway end zone that led directly to Parkway touchdowns.
St. Joseph 59 – Glenbrook 16
Glenbrook falls to 1-2 after struggling to keep up with the defending state champions. The Apaches stayed within striking distance after one quarter, but St. Joseph scored 32 in the second quarter to put the game out of reach.
Lakeside 54 – Lincoln Prep 41
Lakeside scored forty points in the second half as the offense racked up big play after big play. Jordan Preuett threw a 70-yard touchdown pass to Trey Sanders, Jocquez Lott scored on a 70-yard touchdown run, and Zach Sumlin scored on a 40-yard interception return for the Warriors.
North Webster 21 – Haynesville 10
North Webster scored on a 35-yard catch by Roc Hawthorne that all but put the game to bed as the Knights got the 2019 underway with a big win over rival Haynesville. The Golden Tornados scored late, but a failed onside kick left the Knights with a win.
This story will be updated.