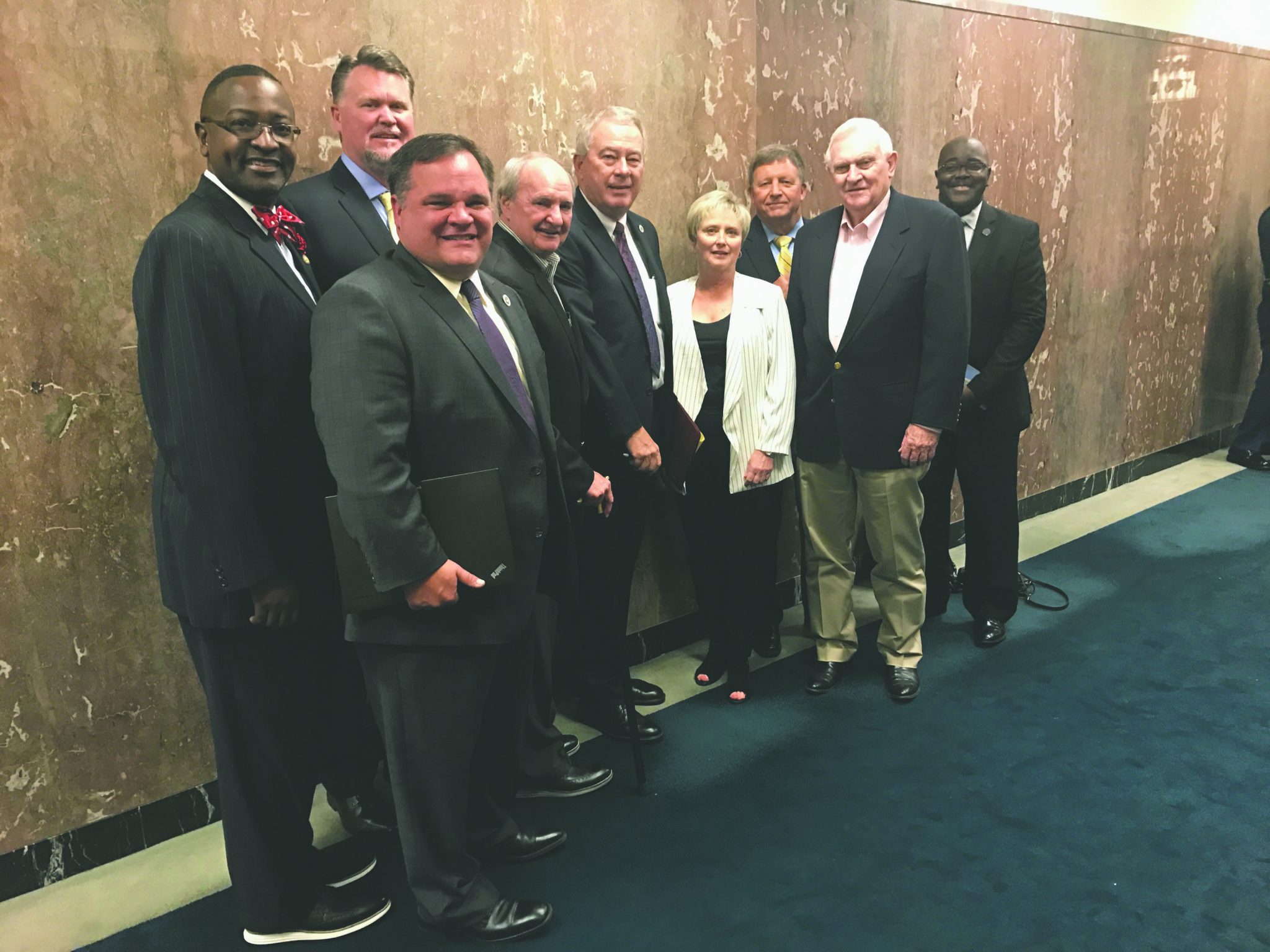 BATON ROUGE — A bill to allow Northwest Louisiana Technical College to become a technical community college cleared its first hurdle Wednesday. House Bill 89, authored by Rep. Wayne McMahen, R-Springhill, cleared the Louisiana House Education Committee, advancing to the full House for consideration.
"[HB 89] came out of committee favorable — no objections," McMahen said.
The legislation sailed through the committee, but a delegation of locals was on hand, just in case. "We had multiple people ready to testify, but it was pretty obvious we were moving without opposition," McMahen said.
Sen. Ryan Gatti, R-Bossier City, is handling the bill in the Senate. He said he was pleased with the progress. "This will help keep our young men and women in Webster to further their education and fund employment," he said.
NWLTC Director Dr. Earl Meador was the only non-legislator to testify about the bill in committee. However, he was pleased with the showing of support Wednesday.
"All of the team at NWLTC are thankful for the community support that is guiding the future of our college and its service to our community," Meador said. "Today, we passed the first challenge of many on our journey to become a technical community college."
While the main campus of Northwest is located in Minden, there are campuses throughout northwest Louisiana, making the designation as a technical community college all the more regionally appealing. "We have 15-plus co-authors [on HB 89] and still adding," McMahen said.
Gatti said it's good to see McMahen's debut legislation receiving a positive response. "Your first bill is a big deal and this sends a great message to our community," he said.