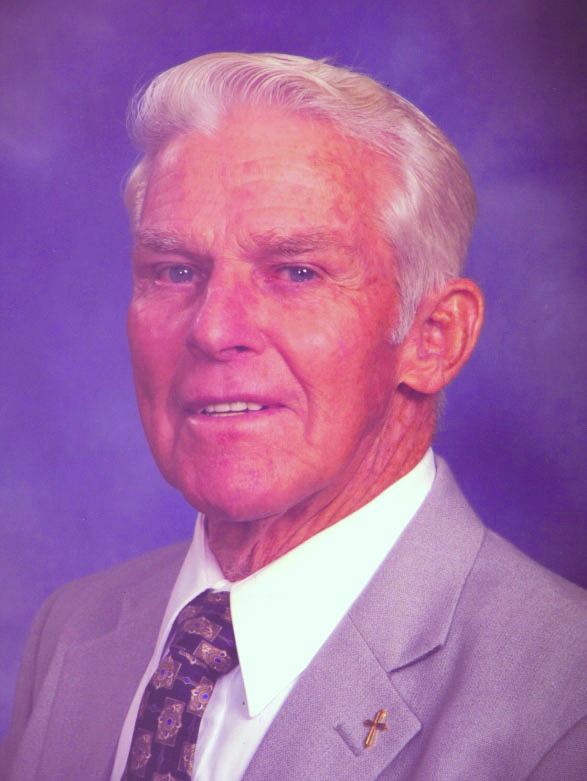 Funeral services for Mr. Connie Perryman, 86, of Henderson, will be held at 1:00 p.m. on Saturday, July 6, 2019, in the chapel at Crawford-A. Crim Funeral Home with Dr. David Higgs officiating. Interment will follow at Lakewood Memorial Park under the direction of Crawford-A. Crim Funeral Home.
The family will receive friends from 5-7 p.m. on Friday, July 5, at the funeral home.
Mr. Perryman passed from this life on July 2, 2019, at Brookdale of Tyler. He was born June 3, 1933, in Webster, Louisiana to the late John Ed and Mittie (Holomon) Perryman. Connie served his country in the United States Army during the Korean Conflict and later went on to a 42 year career with Marathon Oil Co. as a roustabout. He was a hard working man, and after retirement from Marathon, he went to work for Carlisle I.S.D. in the Maintenance Department. Connie also served his community as a part of Gaston Water Supply for 20 years.
In addition to his parents, he was preceded in death by his wife, Lou Perryman; and 14 siblings who passed away before him.
Survivors include: son, Scotty Perryman and wife Bernadette of Tyler; daughter, Lea Anne Somerville and husband Dwayne of Mexia; grandchildren, Noal Somerville, Micah Somerville, Daniel Somerville, Claire Wilkins, and Sarah Wilkins.
Words of comfort may be shared with the family at www.crawfordacrim.com.