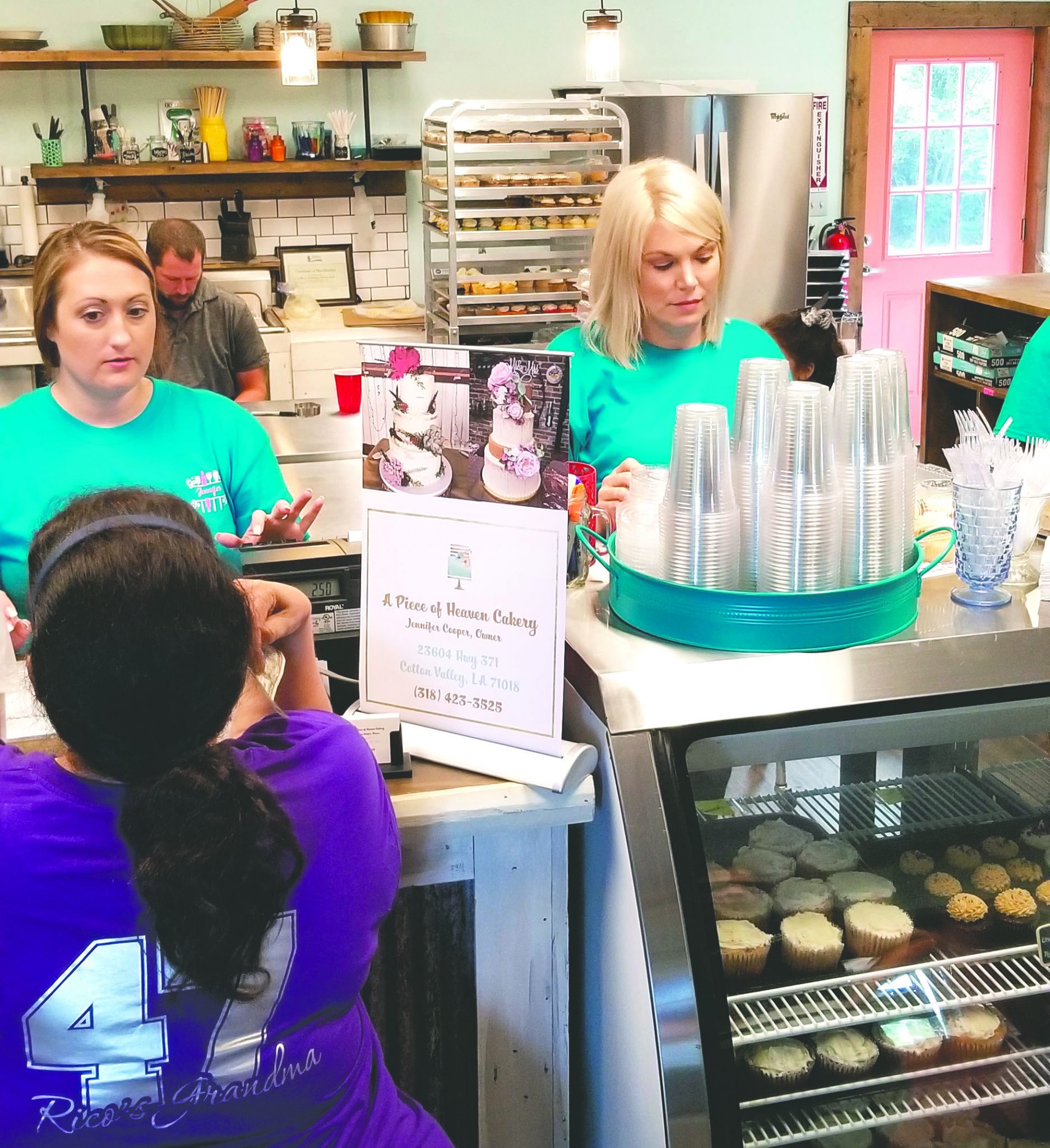 COTTON VALLEY – Jennifer Cooper, better known to North Webster residents as "The Cake Lady", held a grand opening celebration last Saturday for her bakeshop – A Piece Of Heaven Cakery.
Being a medical transcriptionist for nearly 14 years, Cooper started out merely doing cakes here and there as a hobby.
"Before I knew it, I had so many orders it was to the point my house was overrun with baking items," said Cooper. "As time went on I had to decide – cakes or career – and, after a lot of prayer, I felt like God wanted me to do cakes."
A Piece of Heaven will be open Tuesday – Friday from 7am-6pm and Saturday 8am-Noon, featuring a cupcake "flavor of the week", breakfast muffins, and even keto friendly options.
"Our biggest thing is still going to be our pre-ordered personalized cakes and cookies, but I eventually want to be able to offer pre-made sheet cakes, and to serve fresh baked pies by the slice, but that will all fall into place as we go." said Cooper.
Cooper gave credit to her husband, family, and friends for all the support, time, and hard work they've dedicated to help turn her dream into reality.