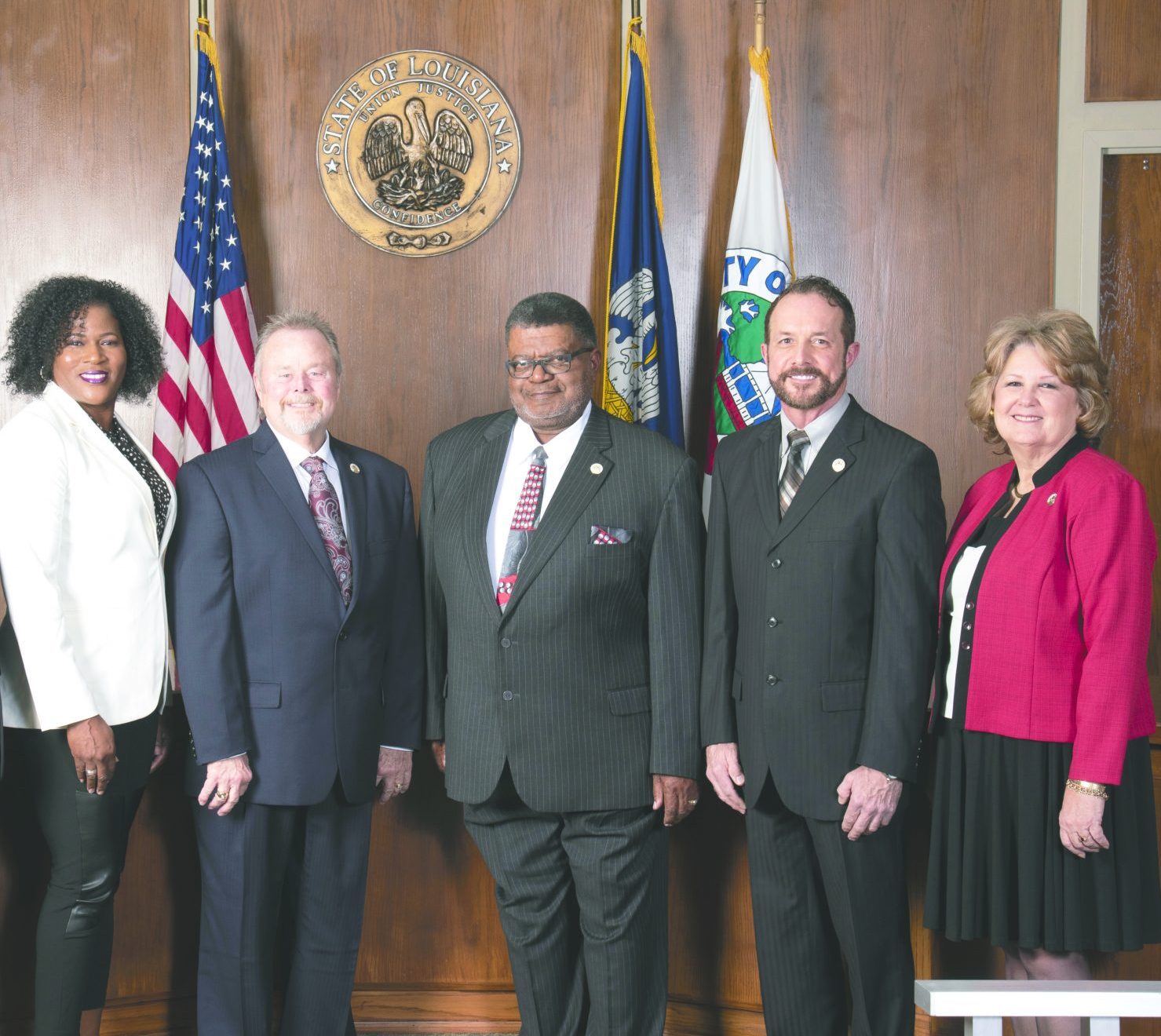 The Council finished going through the Employee Manual during Wednesday's City Council Workshop. On top of going through and discussing Councilman Terika Williams-Walker's, of Dist. B, proposed changes to the manual, department heads of various departments for the city took the opportunity to propose some changes they would like to see as well.
Minden Police Chief Steve Cropper addressed the council with some of the proposed changes that he would like made to the manual after he had read back through it with the Civil Service Board Attorney Nelson Smith.
These changes included the option to suspend civil service employees who performed a Class 1 – 3 offense with or without pay, seeing as they only had the option to suspend with pay for a class one offense, and without pay for class 2 and 3 offenses. "If you do it without pay, there is no option for any further punishment, if you leave it with pay, it does leave the option, if there needs to be a termination or whatever."
They also changed the verbiage so that would also make it so that the Police Chief/Fire Chief would be able to use his authority to determine the proper consequences for class offenses without having to go to the Mayor/Council first.
Beforehand, the Chief stated that the handbook made it to where he would have to go to the Mayor for something as simple as a frequently late employee.
Later during the meeting, the Council and Departments had a discussion to understand why certain employees start out at certain wages to gain a better understanding of the next portion of the manual.
Each job within the city has a job description, and on that job description is a range number. Within that range, there are "steps" which is the degree that any employee can go up in hourly wage, to a limit. "It was determined a few years ago, because there were some people starting at step 20 and step 5 and it was all over the board. So it's my understanding it was determined 16 would be the standard," said Gary Moreland, Department Head for the Electricity Department.
Councilman Walker and Councilman Beard both asked questions to try and gain an understanding of how it is determined where an employee starts.
"You got to be consistent with that, because you get somebody else in two years later and you start them differently they talk. And they're like ok there's some inequality here you started him here but you didn't start me here," said Councilman Keith Beard of Dist. D.
Councilman Walker added, "I'm still saying there ways of getting around it because there is nothing in black and white that says this is what we're going by."
Beard and Terika both voiced that there should be some clearer guidelines for where employees start in salary, but Department heads explained why that wasn't such a simple solution.
"It's a lot harder for some of these jobs where you don't have a lot of formal education that is offered for people to take, so you don't have that type of evaluation or verification. It's going to come from on the job skills, time on the job, all the references checking them and just plain evaluation," said Eric Lee, Department head for Water and Sewage.
"I get that after the probationary period, I could see some adjustments, but coming through the door, I don't see how it's fair, and that's just my opinion," said Walker.
During this discussion, some Council members were shocked to find that there was no mechanism to give reasons to part-time employees, even ones that have been with the City for many years.
"Speaking as someone who has mostly part-time employees, it is tough to motivate people when they see people making more money and there is no carrot. I would like to give my guys a raise if they've been on the job for two or three years. Right now we're keeping them at the same. I've got guys that have been here seven or eight years, and they're not getting more than a guy who just started," said the Director of the REC Center Rocke Musgraves.
Councilman Beard agreed and said "You've got somebody who is working part-time and they're willing to work 5 or six years, and they're still working, and they haven't been rewarded for that. I didn't realize that that's not right. We've got to step for people that are full time, but there are reasons some people work part-time and we need those part-time people," said Councilman Beard.
These workshops consisted of changes the Council would like to see be made to the employee manual. Some of the changes are still being considered and have not officially been drafted nor will they appear on the March City Council Meeting's agenda.