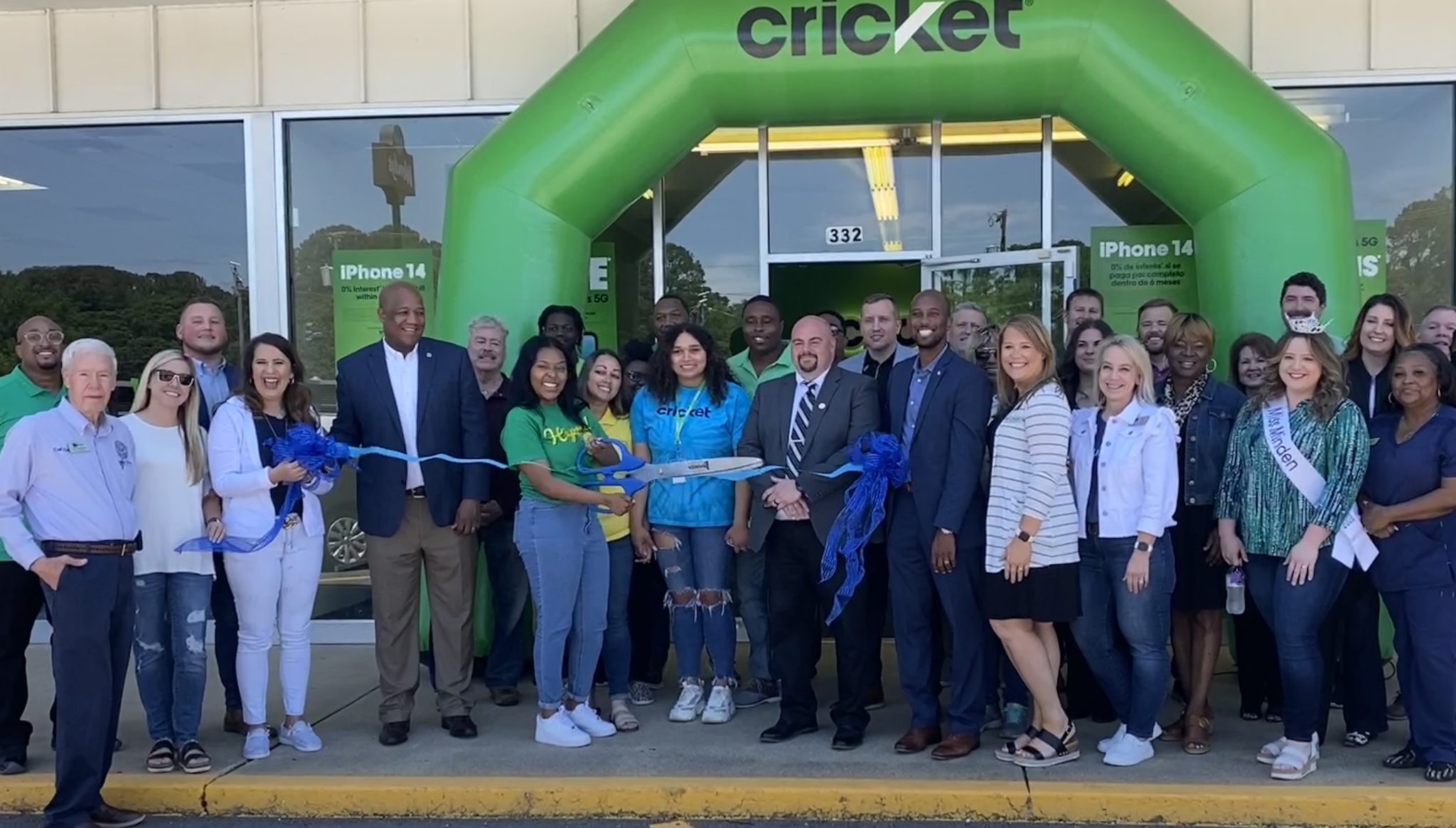 On April 28, ribbon cutting ceremonies were held for both the new Cricket Wireless store as well as the AT&T cell tower, both of which are located on Homer Road in Minden.
"We wanted to highlight this event in the Minden community," said Levar Greenhouse, regional director for AT&T. "Cricket brand is part of our AT&T brand. Right here in Minden we have a storefront where anyone can come in and purchase Cricket Wireless brand products that work on the same great AT&T network that you are accustomed to."
Mayor Nick Cox said, "I just want to thank you all for investing in Minden. I hope that the citizens of Minden and the community around here reward you with a good, healthy business."
After the ribbon was cut, everyone jumped in their cars and drove down to the cell tower for the next ribbon cutting.
"This is another investment that AT&T has made in the Minden community," said Greenhouse. "Over the past three years, AT&T has invested $1.1 billion in the state of Louisiana, and this was part of that $1.1 billion investment. This is a brand new tower, upgraded with fiber so we have 5G capability. We have FirstNet capability which is for first responders. We also have enhanced 911 capability. With the enhanced 911 capability, we can locate a person within 50 meters, so that improves the efficiency of dispatch in emergencies. This new tower brings a better overall experience with your mobile devices. One of the most important things I want to highlight is that this tower has a generator. In the event of a storm, this cell tower will keep on going."
"We are very appreciative of the money invested in our community," said Mayor Cox. "Having good internet and phone service really helps the whole city."
Mayor Cox declined all invitations to climb the 195-foot tower. For those of you who may be tempted, trespassing is not allowed and climbers will be prosecuted.