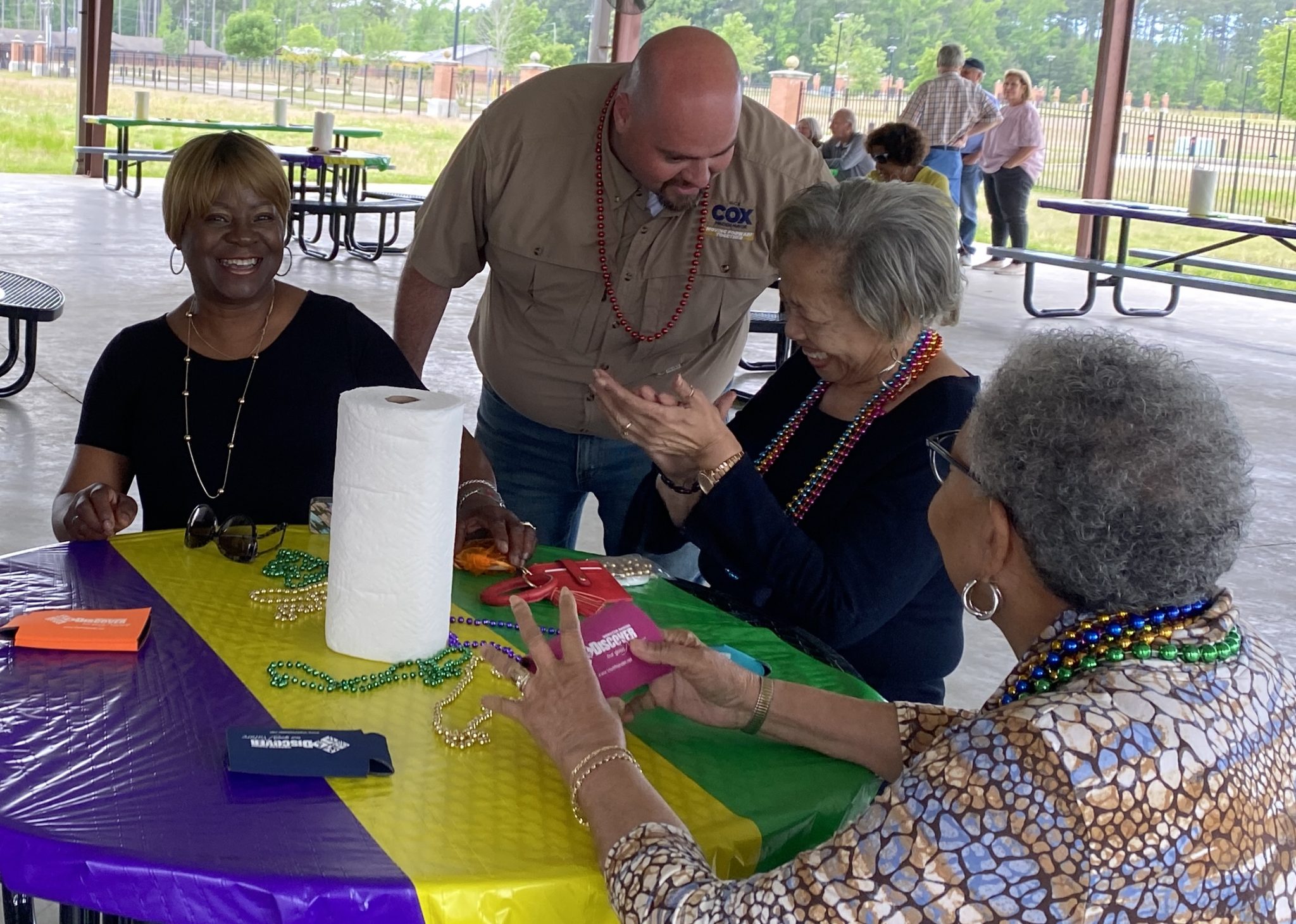 Webster Parish Tourism held a reception for the ASA Pro/Am archery participants at Camp Minden on April 28. These visitors were treated to a crawfish boil and zydeco music for a taste of Louisiana. Many community leaders came out to welcome the contestants and their families.
Louisiana Seafood sponsored the crawfish and shrimp dinners, the Krewe des Ambassadeurs were throwing beads, and B Cam and the Zydeco Young Bucks entertained the crowd with foot-tapping good music.
The ASA Pro/Am competition started on Thursday, April 27 and runs through Saturday, April 29, with the award ceremonies being held on Sunday, April 30.  This is the second year of the competition being held at Camp Minden out of a contracted ten years.