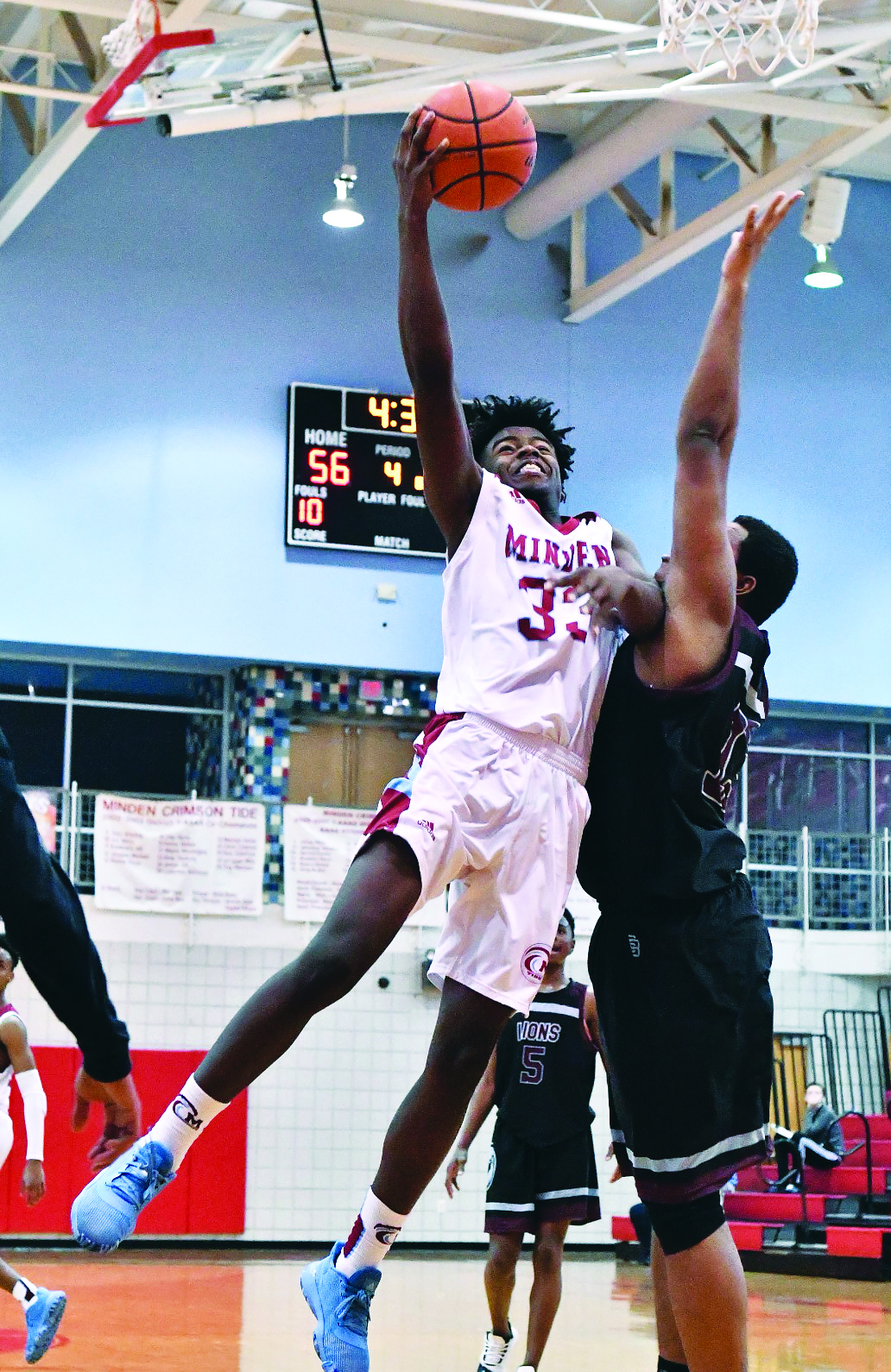 Minden is back in the win column after a 61-49 win over New Living Word this weekend.
The game, originally scheduled for Friday night, was postponed due to bad weather, and it seems the extra day of rest gave the Tide all they needed to get back their offensive chemistry.
"This was a game where your guys have to stay in it mentally," Minden coach Rennie Bailey said. "They did the things they have been coached to do. We were just better."
The Tide (9-9) led 36-16 at halftime thanks to some excellent scoring from Curtis Carter.
"Everyone who dressed out ended up playing," Bailey said.
Carter finished with 20 points through just three quarters.
A.J. Coleman had 12 points and Kiernan Combs finished with 11 points.
"First half we played well," Bailey said. "Second half, not so much."
Shamar Crow finished with ten rebounds and D'Marqueus Gill had eight of his own to give the Tide the presence they needed inside the paint to secure the win.
"Really proud of the effort and energy those two have been playing with the last three games," Bailey said. "If we can get three others to match Gill and Crow's competitiveness, we will be really good going forward."
Minden plays at Northwood on Tuesday in a district game on the road.
The Lady Tiders play first at 6 p.m. with the boys game to follow.
It's a crucial game for the Tide, as Northwood sits just a few spots above Minden in the latest power ratings.
The Tide were at #30 heading into last week.