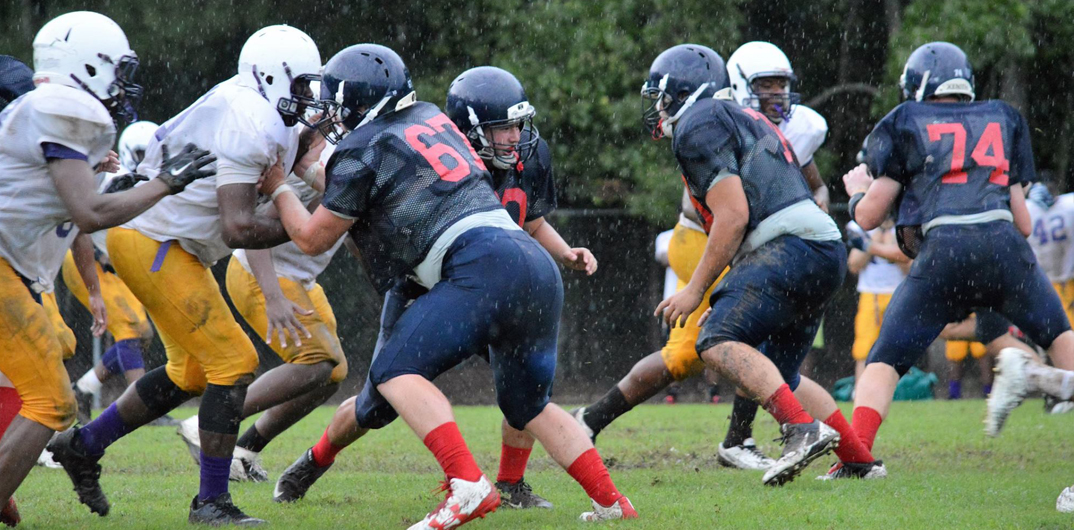 Minden
The Crimson Tide traveled to Shreveport and handled the Captain Shreve Gators in their first live action of 2016.
During the controlled scrimmage, Minden scored four touchdowns and forced three turnovers as they imposed their will on Shreve. Touchdowns came courtesy of Kolby Jackson and Jamin Oliver on the ground, while Antonio Rivette found Tavarius Edwards and Patrick Heard through the air for scores.
"I think we saw what we wanted to see," Minden head coach Spencer Heard said. "We had a few things wrong early on, guys not coming up and making tackles in the secondary. As the game went on we got better."
"We answered some questions on the offensive line tonight, as far as who the starters might be; Tony threw the ball really well. He connected on a couple deep balls. Overall, it was pretty good."
On defense, the Tide's front seven controlled things, allowing the veteran of the Tide's secondary, Ventavious Williams, to pick off two Gator pass attempts.
"Defensively, we played really well," Heard said. "We got after them a little bit and forced the action."
Minden will be back in action Friday August 29 in the Pineland Jamboree against Haynesville.
Lakeside
The Lakeside Warriors hosted the Homer Pelicans for their scrimmage, pulling out a tie in coach Jason Martin's first time on the Warrior sideline for live action.
"I thought we played well," Martin said. "We were shell-shocked at first, but we settled in and starting picking up their blitz and moving the ball. Defensively, I thought we played really well. There were a few mistakes, but they were things we can correct."
Martin praised his quarterback Jayke Stewart for running the offense effectively and added that on defense the front four were causing havoc.
The game was played on Lakeside's practice field to save the game field some wear-and-tear.
Lakeside takes on North Webster in the Pineland Jamboree Friday at North Webster.
"I have the utmost respect for coach Ware and that program," Martin said. "It will be a big test for us going to play one of the premier programs in Class 3A and in north Louisiana."
North Webster
The North Webster Knights made the trip over to Shreveport for their scrimmage with the Bastrop Rams at Loyola's Messmer Stadium.
The game ended with each team scoring once and Knights head coach John Ware said he got what he expected out of his team.
"It was pretty much what we thought," Ware said. "A lot of experience in spots and a lot of inexperience in spots. The defense was playing pretty good; they performed pretty well. We still have a lot young guys on offense, and we have to grow up in hurry. We have a veteran quarterback which helps out. There were some good things on that side of the ball; flashes of kids being really good, but it might take a little more time,"
The defense showed more than flashes, constantly forcing Bastrop into negative plays or short gains.
"In the front seven we have six seniors," Ware said. "They are all playing lights out. We have a guy named Hayden Talley who is really coming on at defensive tackle. Jaylon Bonton is doing his thing, Rico is playing big in the middle there. Keither Holmes and Patrick Modisette are coming on strong. That unit is going to carry this football team."
North Webster will host the Pineland Jamboree Friday night at Baucum-Ferrar Stadium in Springhill where they will take on the Lakeside Warriors.