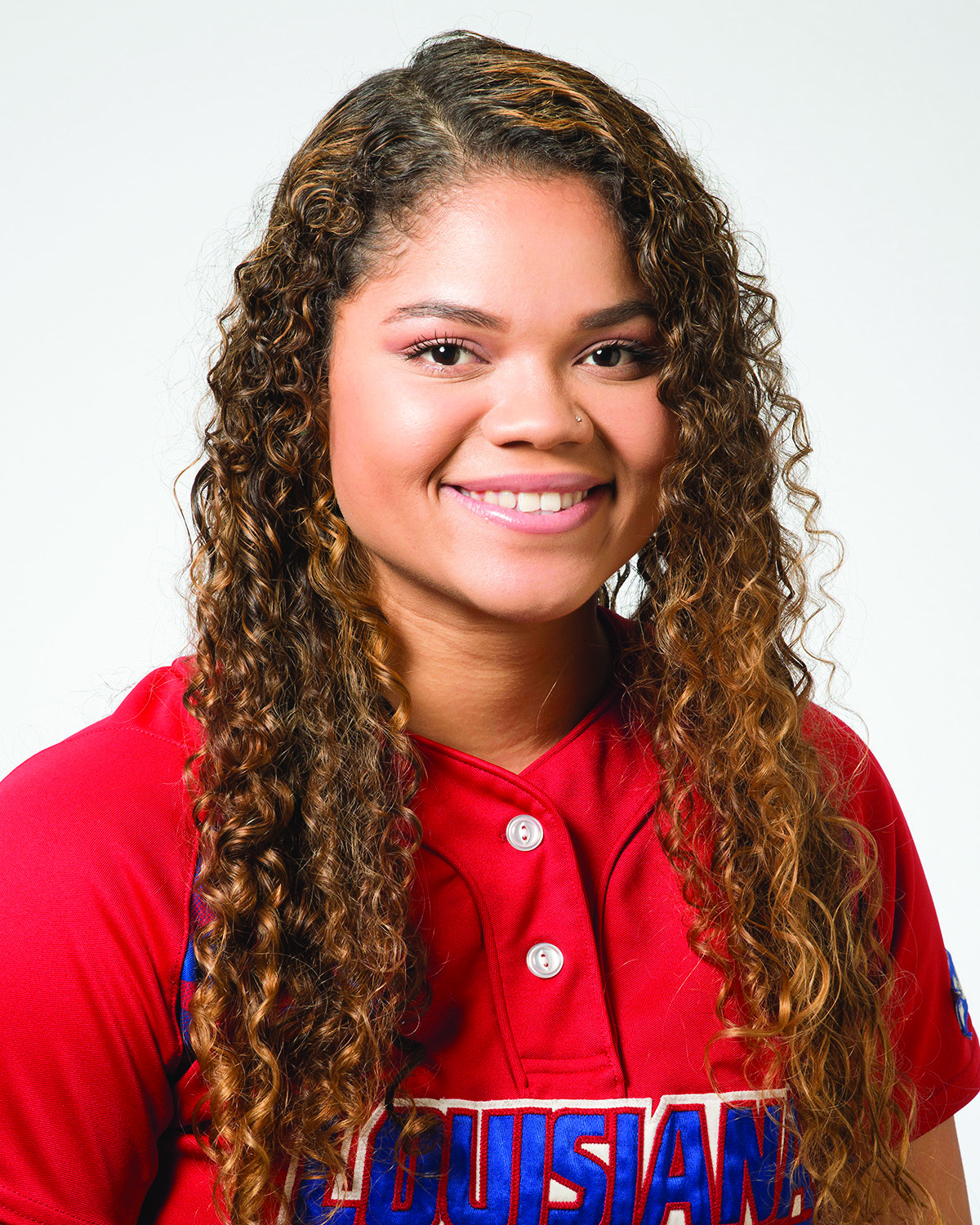 GRAMBLING, La. – Jazlyn Crowder recorded a career-high six RBI and hit the game-winning grand slam in the sixth inning and Preslee Gallaway struck out eight batters over the final three innings to lead Louisiana Tech to a 9-5 come-from-behind win over Grambling State Wednesday afternoon.
Tech (27-9) won its fifth straight game, but the Lady Techsters had to rally from a four-run deficit over the final four innings of action.
With Tech leading 1-0 in the bottom of the third inning, Grambling State scored five runs – all unearned – thanks to numerous LA Tech miscues. Two walks, an infield error, a wild pitch on a strikeout allowed Grambling State (14-15) to plate a run and load the bases with two outs.
GSU's Lenz-Selvera then hit a grand slam off Tech starter Zoe Hicks over the centerfield fence – the only hit of the game for the Tigers – giving the home team a 5-1 lead.
"There is no doubt that Grambling State is a well-coached team," said Tech head coach Mark Montgomery. "You can see vast improvement in a lot of areas for them. But we were our own worst enemy today. We made way too many mistakes early when we had a chance to really set the tone and take command.
"We ran ourselves out of a big inning in the first. We had bad at bats with runners in scoring position in the second and third innings. We allowed them to hang around. If we put four or five runs up early, this game would have had a completely different feel."
Tech plated a run in the top of the fourth inning on a sacrifice fly by Berkley Calapp scoring pinch runner Mary Terral from third base and cutting the Grambling State lead to 5-2. The Lady Techsters then tied the game with three runs in the top of the fifth inning.
Crowder, who doubled home Morgan Turkoly in the first inning giving the Lady Techsters the early 1-0 lead, singled home Turkoly with one out in the fifth. Hicks walked and Marilyn Rizzato reached on a bunt single to load the bases and then Crowder scored on a sacrifice fly by Lindsay Edwards, making the score 5-4.
With runners on the corners and two outs, Tech executed a double steal as Hicks crossed the plate to tie the game at 5-5.
Gallaway came on in relief of Hicks with one out in the fourth inning. The Pilot Points, Texas, native was dominate, recording eight strikeouts and allowing just two base runners (HBP, WP on third strike) over the final 3.1 innings of action.
"We didn't plan to throw Preslee or Krystal (De La Cruz) today, but we needed to get this under control," said Montgomery. "Prelsee came in and was dominate for us. She allowed us to get back to the plate each inning quickly and really gave us a chance to turn the momentum back to our favor."
With the game tied at 5-5 in the top of the sixth, Tech loaded the bases with two outs for Crowder. The Kennedale, Texas, native drove a 2-2 offering from GSU reliever D'Maria Matthews deep over the right centerfield fence for her sixth home run of the season – her third in the last four games. Tech led 9-5.
"Jazz was successful in that at bat because she didn't try to do too much," said Montgomery. "She didn't get too big with her swing. She took the pitch on the outside portion of the plate and got to contact and drove it to right centerfield. She has really become such a more mature hitter this year, and I'm proud of her."
Crowder (3-4, 2 runs, 6 RBI), Kimmie Atienza (2-3, run), Turkoly (1-3, 2 runs), Bayli Simon (2-4, 2 doubles), Sloane Stewartson (1-1), Rizzato (1-2), Calapp (1-3, run, RBI), AJ Williams (1-1, run), Terral (run) and Hicks (run) led Tech offensively.
The Lady Techsters return to action Saturday when they host Charlotte in a 2 p.m. doubleheader to start the three-game Conference USA series.