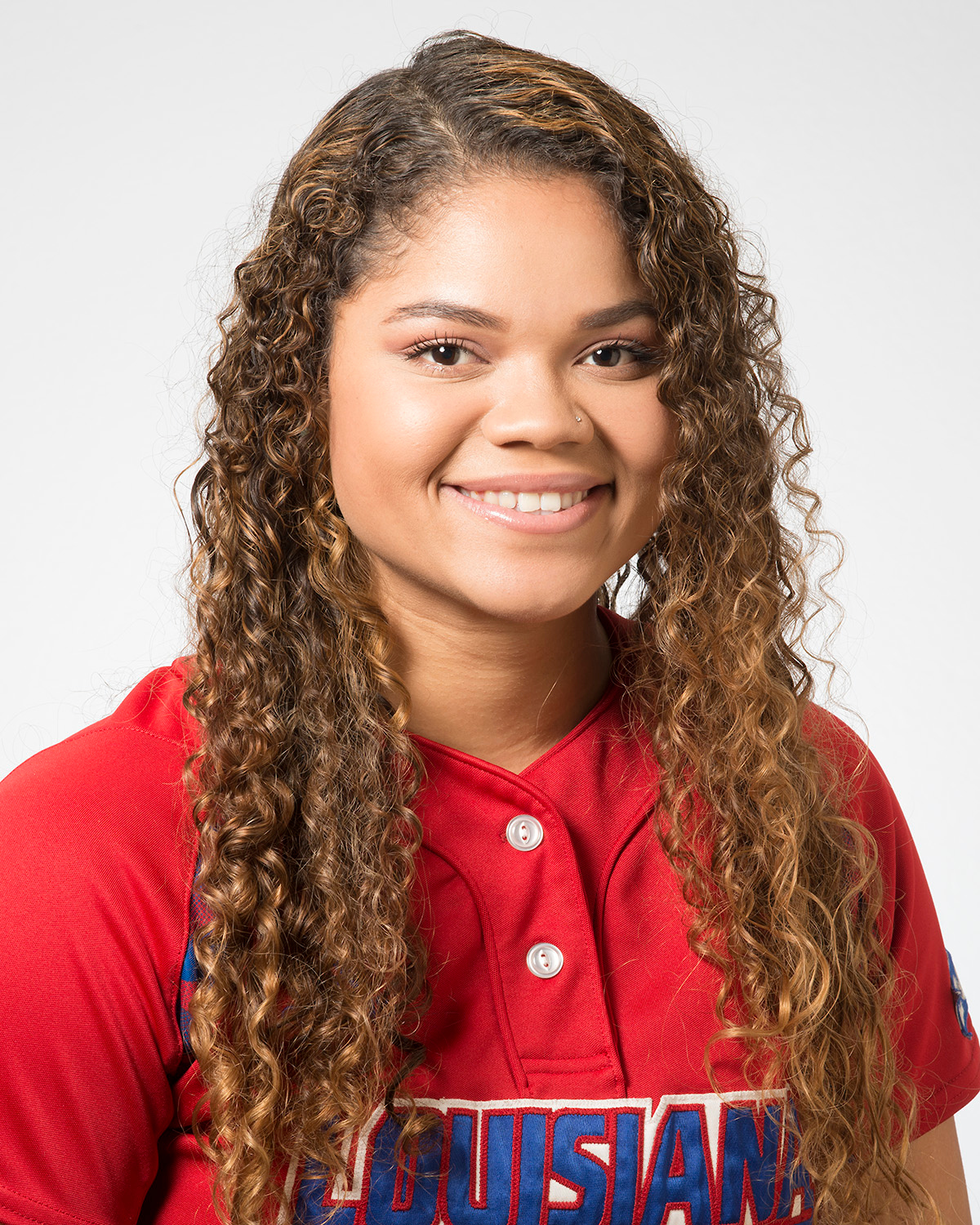 RUSTON, La. – Louisiana Tech senior Jazlyn Crowder was named the Conference USA Player of the Year while rookie Lindsay Edwards was named the league's Freshman of the Year as the Lady Techsters saw six players earn postseason honors Tuesday.
Mark Montgomery was named co-Coach of the Year along with North Texas' Rodney DeLong.
Crowder and Edwards joined senior outfielder Morgan Turkoly and senior pitcher Krystal De La Cruz on the first team while senior pitcher Preslee Gallaway and sophomore shortstop Bayli Simon earned second team honors.
Tech's six all-conference selections ties the most in program history (2017) while the four first-team honorees is the most in program history.
Crowder became only the third player in Tech history (Amberly Waits, 2009; Turkoly, 2018) to earn the conference Player of the Year award. The Kennedale, Texas, native became the first player in LA Tech history to score 50 runs and drive in 50 runs in the same season, leading C-USA with 50 RBI and ranking second in the league with 51 runs.
"Jazz has become such a tremendous leader for this team," said Montgomery. "Her athleticism and skill set have always been undeniable. However, watching her become a selfless player focused on our team's success is what has allowed her to go from being good to great.
"To have two players capable of being named league player of the year is incredible. I made the comment before the season that I thought we might have the two best players in the league on this team. Conference USA has some unbelievable talent and we definitely have two of the very best."
She batted .365 with a league-leading 65 hits, 12 doubles and eight home runs while stealing 19-of-21 bases during the season. She has 20 multi-hit games and 12 multi-RBI games while recording five game-winning RBI in Conference USA games.
Edwards became the second player in Tech history (Anna Cross, 2013, WAC) to earn conference freshman of the year honors, the first since joining Conference USA. As a rookie she batted .373 (tops on team, 4th in C-USA) with 60 hits, 11 doubles, 5 home runs, 38 RBI and 36 runs scored. The 60 hits are the most ever by a LA Tech freshman.
"Lindsay has come into this program and made an immediate impact," said Montgomery. "She has developed her game both offensively and defensively. However, the most impressive thing has been her desire to learn. Her abilities were always there but her growth in learning the game and mastering the 'why' is what took her to the next level so quickly."
The Plano, Texas, native hit safely in 20 of 24 Conference USA games while 25 of her 38 RBI came during league action. She leads all C-USA rookies in hits, batting average and runs scored and ranks second in RBI.
Montgomery picked up his first Conference USA Coach of the Year honor after guiding the Lady Techsters to the program's first regular season league title. Tech won 41 games, the most in 30 years, and also recorded a program record 19 league victories. The Lady Techsters recorded a win over 17th ranked Auburn in the preseason while leading all C-USA teams in victories this year.
"Playing for Coach Montgomery the past four years I have only seen this program become stronger and more talented every year," said Turkoly. "He has done amazing things here and will continue to put Louisiana Tech softball on the map.
"Not only does he teach us how to play the game at the highest level, but he also teaches us how to be the best people we can be off the field. I will never be able to repay him for what he has given me. There is no one more deserving of this award."
Turkoly, the 2018 Conference USA Player of the Year, made history becoming the first player in program history to earn all-conference honors all four years. She was second team as a true freshman and first team the past three years.
One of 10 finalists for the Senior Class Award, Turkoly will leave the program as the all-time leader in runs, walks and on-base percentage while ranking in the top 10 in batting average, hits, doubles, home runs, RBI, slugging percentage and stolen bases.
This season the Sanger, Texas, native batted .364 with 59 hits, 11 doubles, 5 home runs, 31 RBI, 39 walks and 26-of-28 on stolen bases. She broke both the Louisiana Tech and the Conference USA single season runs record with 64. Turkoly reached base safely in 52 straight regular season C-USA games dating back to her sophomore season.
De La Cruz was named first team all-Conference USA for the second time in her career after earning the same honor (as well as the Newcomer of the Year) in 2017. De La Cruz was 15-3 in the circle with a 2.31 earned run average, making 33 appearances including 20 starts. She struck out 121 in 136.1 innings of action.
The Eagle Pass, Texas, native was named Conference USA Pitcher of the Week three times this season. She recorded marquee non-conference wins over No. 17 Auburn, Ohio Valley Conference champion SEMO and Missouri State. In league-only games she was 8-2 with a 2.69 earned run average, including complete-game victories over WKU and Southern Miss in the final two weekends of the season.
Simon earned her first ever all-conference honors being named second team all-CUSA. Taking over at shortstop for four-year starter Katie Smith this year, Simon batted .296 with 45 hits, 13 doubles, four home runs, 27 runs and 27 RBI this season while also stealing 9-of-11 bases.
Defensively, Simon has been stellar in the field recording a .952 fielding percentage at shortstop after starting at third base last year. In league-only play, the Frierson, La., native recorded five doubles, three home runs and 18 RBI. Her three-run home run in the top of the 7th inning lifted Tech to a come-from-behind win over UAB in the C-USA opener in early March.
Gallaway, the 2018 Conference USA Pitcher of the Year, earned her third all-conference honor of her stellar career. After being named second team all-CUSA as a sophomore and first team last year, Gallaway was named second team all-league once again.
The Pilot Point, Texas, native recorded a mark of 17-8 in the circle with a 2.99 earned run average, making 41 appearances and 28 starts. She tossed 163 innings while recording 120 strikeouts. She threw a complete-game no-hitter in a win over Big 10 foe Penn State and picked up a save in the victory over No. 17 Auburn. She allowed just one run and four hits in 5 innings against defending national champion Florida State.
Southern Miss' Abby Trahan was named Pitcher of the Year while Charlotte's Katie Manring was named Newcomer of the Year.
LA Tech's six selections were the most by any team in the league followed by WKU (4), Marshall (4), Southern Miss (4) and North Texas (3).
Louisiana Tech will open Conference USA Tournament play Thursday at 4:30 p.m. Every Lady Techster game during the C-USA Tournament will be aired on ESPN 97.7 FM and can be seen on ESPN+ (the championship game will be on CBS Sports Network).