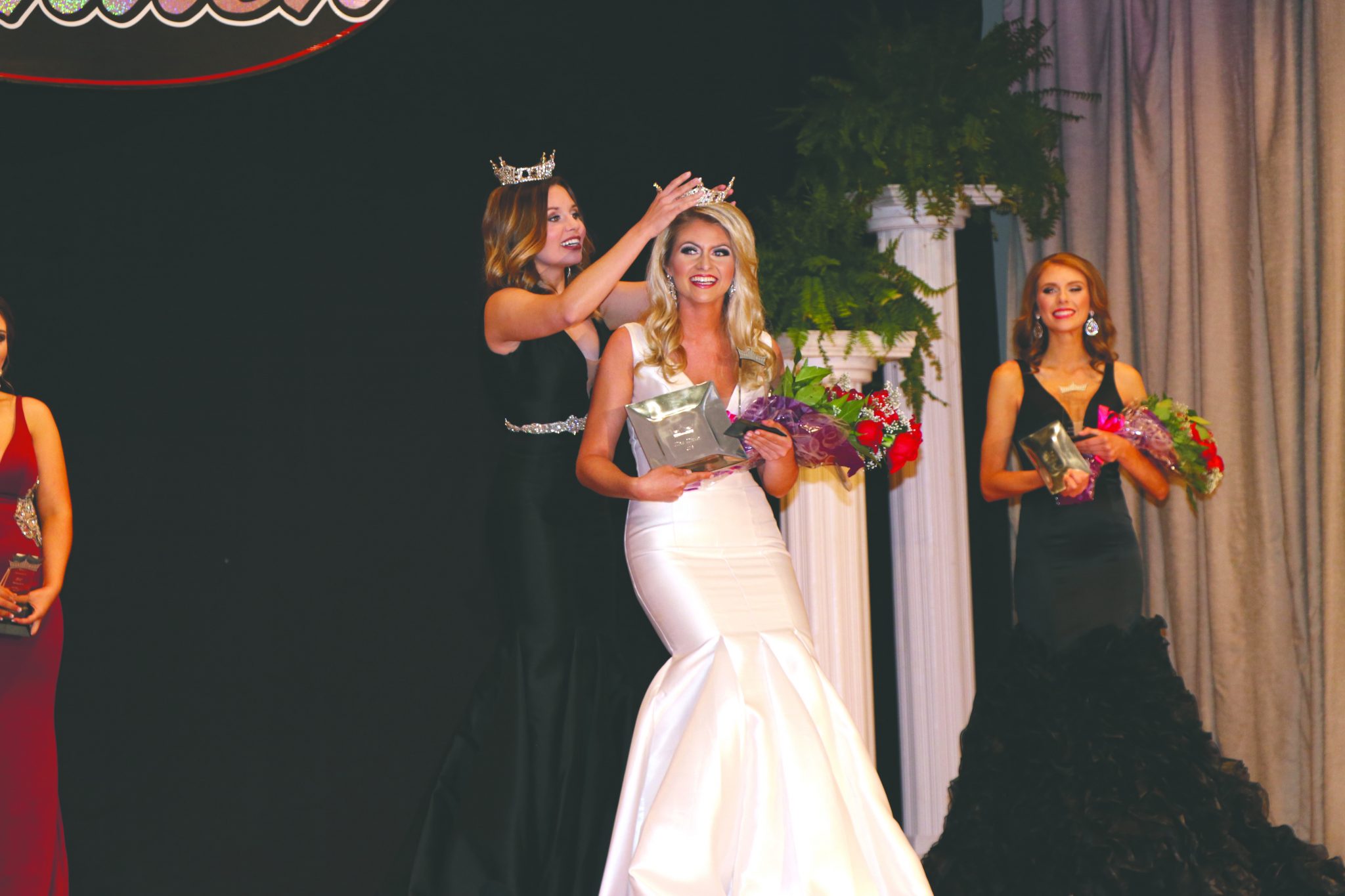 Miss Minden pageant is Saturday night
Miss Minden 2019 will be crowned Saturday night as the Young Women's Service Club will host The Miss Minden pageant Saturday November 10 at 7:00 pm at the Minden Civic Center.
There will also be a competitions for Outstanding Teen, Spirit of Fasching, and Little Miss Minden throughout the day.
The contestants for Miss Minden are Madeline Bethea, Sharity Brent, and Magan Billups.
The new title, Miss Spirit of Fasching is representative of Minden's German roots. The contestants for the Spirit of Fasching crown are Jordan Duran and Grace Powell.
"Miss Spirit of Fasching is our new title that we're introducing and it will only be for contestants in the 'Miss' division which is ages 17-24. We brought this title in because we're trying to get more people to Minden and getting to know about our German heritage and culture. Fasching is the like the Carnival for the German heritage. We hoped the Spirit of Fasching would be a conversation piece to get people talking about Minden and what we do about our Mardi Gras time of year," director Paige Salas said.
Contestants will compete in five categories including interview, fitness, talent, evening wear, and on-stage questions.
Judges of the pageant look for eye contact, knowledge of platforms, poise, posture, outfit selections and confidence. The winner of the pageant will receive a scholarship.
The duties of Miss Minden can be far reaching. Many of the winners are college students and have to balance the duty of the title with their studies.
Miss Minden 2018 is Hannah Harper. She is a senior at Louisiana Tech studying Biomedical Engineering with a pre-professional concentration and a minor in Management.
"We ask them that any community events that are going on, if they can, to be there. St. Jude is a big event that we push for our girls to attend and any parades they can be in. They are also required to compete in Miss Louisiana for the Summer.
Salas believes pageants are a positive activity for girls and young women.
"In my opinion, I think it instills some self-confidence. They're able to learn how to speak in front of others.
They're able to be prepared for interviews. They have a ten minute interview with judges, and I think that would prepare them for job interviews in the future. It also builds relationships with others as well. For a woman, it's good to have other women supporting you. Pageants teach them that there are other women beside them and encouraging them and empowering them to be their best.
Holli Conway, Miss Louisiana 2018 will be the Master of Ceremonies for the event. Tickets may be purchased at the door.