After the close of this month's school board meeting, members of the board and staff were treated to a wonderful meal prepared by high school students in the Culinary Arts program. Students from all four Webster Parish public high schools took part in the event.
The menu included a salad of mixed spring greens with balsamic vinaigrette and garlic croutons and a choice of main courses between seared sous vide pork loin with char siu glaze on red cabbage and caramelized onions or roulade of chicken with spinach, Parmesan, Asiago, and herbs on leeks and Napa cabbage. For dessert they were served fresh fruit semifreddo.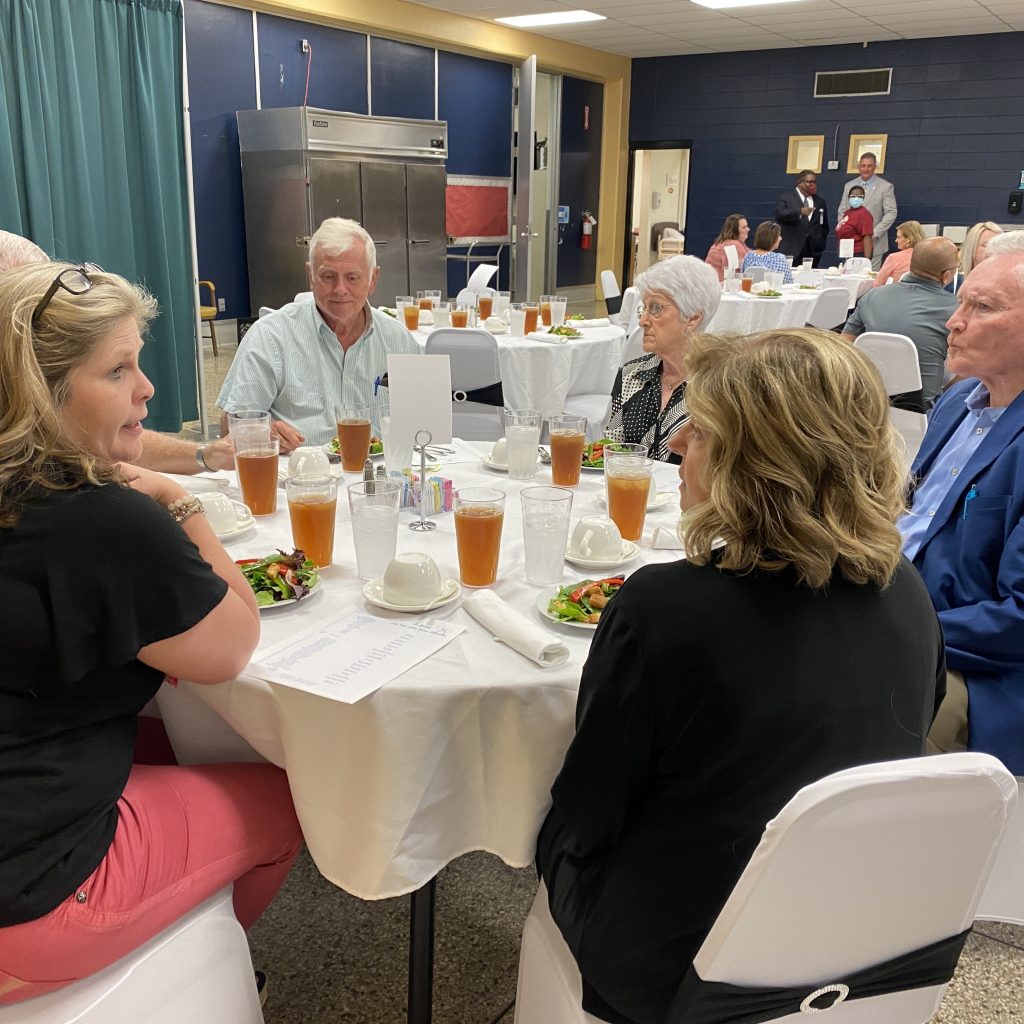 "Everything was prepared by the students," said their Culinary Arts instructor, Chef Carey. "They planned the menu, prepared and cooked all the food, and they'll clean up everything when we're done."
Culinary Arts is one option offered in the Jump Start program. According to the Webster Parish School Board's website: "The Certificate of Technical Studies for Entry Level Prep Cook is the first award in the Associate of Applied Science in Culinary Arts. The certificate is designed to provide entry level skills in the restaurant industry while at the same time engage the student in business practices and customer service for entrepreneurs. This is ideal for students who may start or manage a business."
Students must be at least 16 years old to participate. By completing this program, students earn a total of 2 Carnegie credit hours and 6 dual enrollment credit hours. They can currently leave the program with credentials as a ServSafe Food Handler or a ServSafe Manager. In the future they hope to offer the ProStart National Certification.
For more information about this and other parts of the Jump Start program, contact the Webster Parish School Board. The next board meeting will be held on June 6; the public is welcome to attend.