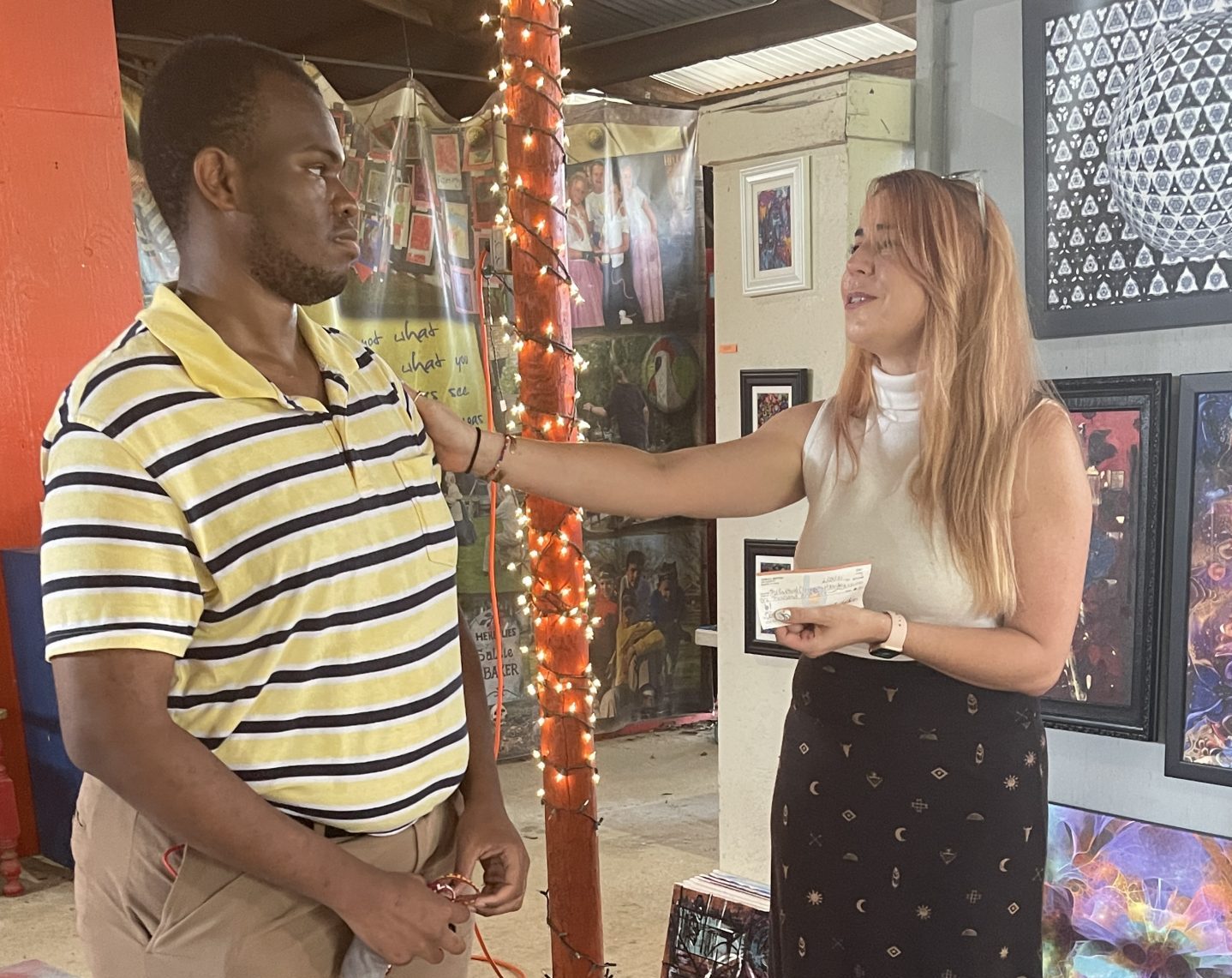 This past weekend, The Cultural Crossroads Board held a Cultural Products District Meet & Greet at The Farm as an opportunity for people as well as community leaders to come out and see what Minden's Designation as a Cultural Products District could mean for the City.
"We've had our cultural products district designation for close to fifteen years, since Patty Odom was the Main Street Director. But we never had any events or anything in a really long time. There has never really been a collaborative effort to utilize it the way it's intended to be utilized," said Elaine Eaton, President of the Cultural Crossroads Board.
"Ultimately that's my goal with this, and why I wanted everyone to come to the table, so that The Cultural Crossroads can be a part of that conversation, so we can come together and help each other out with our various events."
This designation as a Cultural Products District has its advantages, including access to grants and tax credits, as well as being part of a network of cities around Louisinana who all aim to foster their local arts.
Kelsea McCrary, Director of Civic Design in Cultural Districts in the Louisiana Division of the Arts explains, "The program focuses on arts and culture as economic recovery, economic development, sparking revitalization. Minden is one of 115 Cultural Districts in 41 parishes and 71 towns. When you become a cultural district you gain access to historic tax credits to try and help revitalize your historic buildings that qualify. You also can allow your artists to exempt original artwork that qualifies from the local sales tax rate."
"So it's a marketing incentive, but more than that you gain access to our office, technical assistance, and other resources you can apply for such as grants or project assistance. We can connect you to other agencies that are part of our family, but you also get me, so you get a relationship with the Louisiana Division of the Arts and you get connectivity to these other cultural districts. So all the Elaines and Mahalla's of the world come together and get to share ideas, resources, contacts, and things like that."
Ultimately, the goal of this program is to aid economic growth by giving places the tools necessary to better support and grow their local arts scene. There is perhaps no better example of the good that investing in the arts can do than Chris Batton, The Cultural Crossroads Cultured Pearl Scholarship Recipient. "He has been here since he was little. He was taught by Chris Broussard, our founder, and consecutively was taught by Jennifer Heard, so he grew up here in a way," said Eaton.
Unexpectedly during the event, Batton asked for a moment to make a surprise presentation, during which he revealed that he and his mother had decided to donate $1000 to The Cultural Crossroads for the years that they supported him as well as to honor the memory of his late Father, O.B. Batton Jr.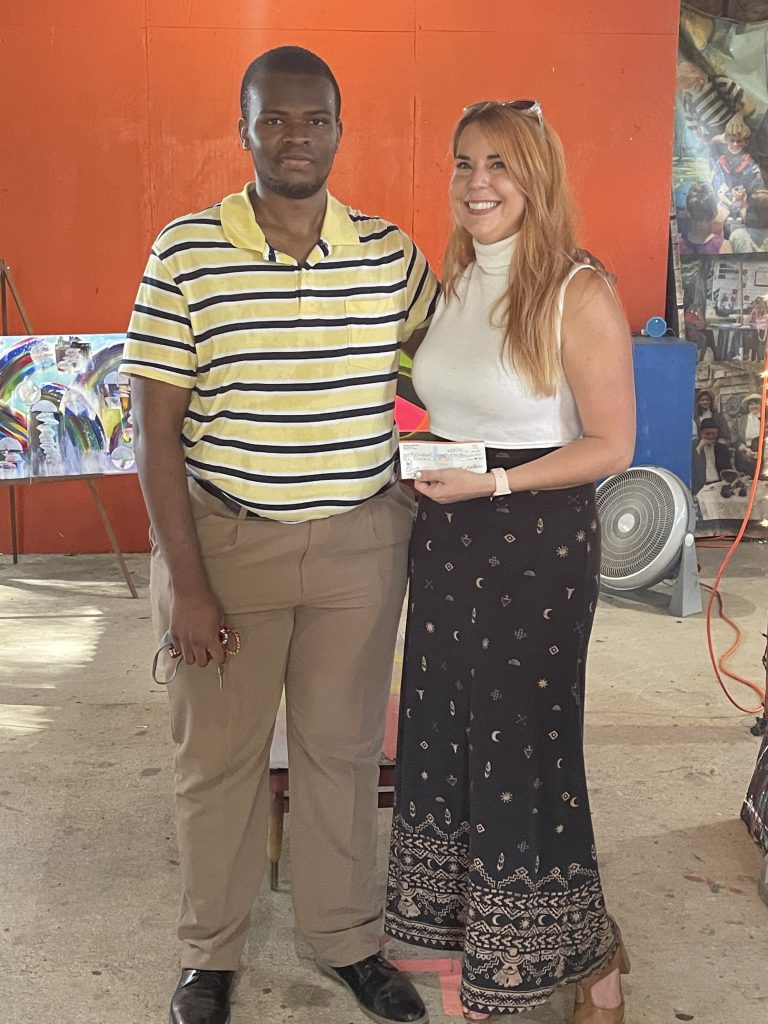 "My father, he was a bit of an artist himself. He liked to draw old model vehicle trucks. He lived in the country in Claiborne Parish. He was just the most chillest, understanding father. He always supported my art," said Batton.
"I'm thankful to have been with cultural crossroads since I was eight or so. Me and my mom, we wanted to contribute. We thought about the art and Cultural Crossroads, and we wanted to contribute for the years they supported me and my artwork. So we talked about it and we decided that we wanted to give a contribution to them to help out."
"I know he would've liked that," Batton said, referring to his late father.
Eaton expressed after receiving the donation, "I was astonished that he did that. It was so generous and meaningful. I truly say this without reservation. He is one of the kindest, cutest, sweetest people you could ever meet. He might as well have given us a million dollars, because of how meaningful that was."
The impact that the Cultural Crossroads had in Batton's life highlights the importance of investing into local arts programs. "If we could touch more lives like that, then everything we do is absolutely worth it," said Eaton.