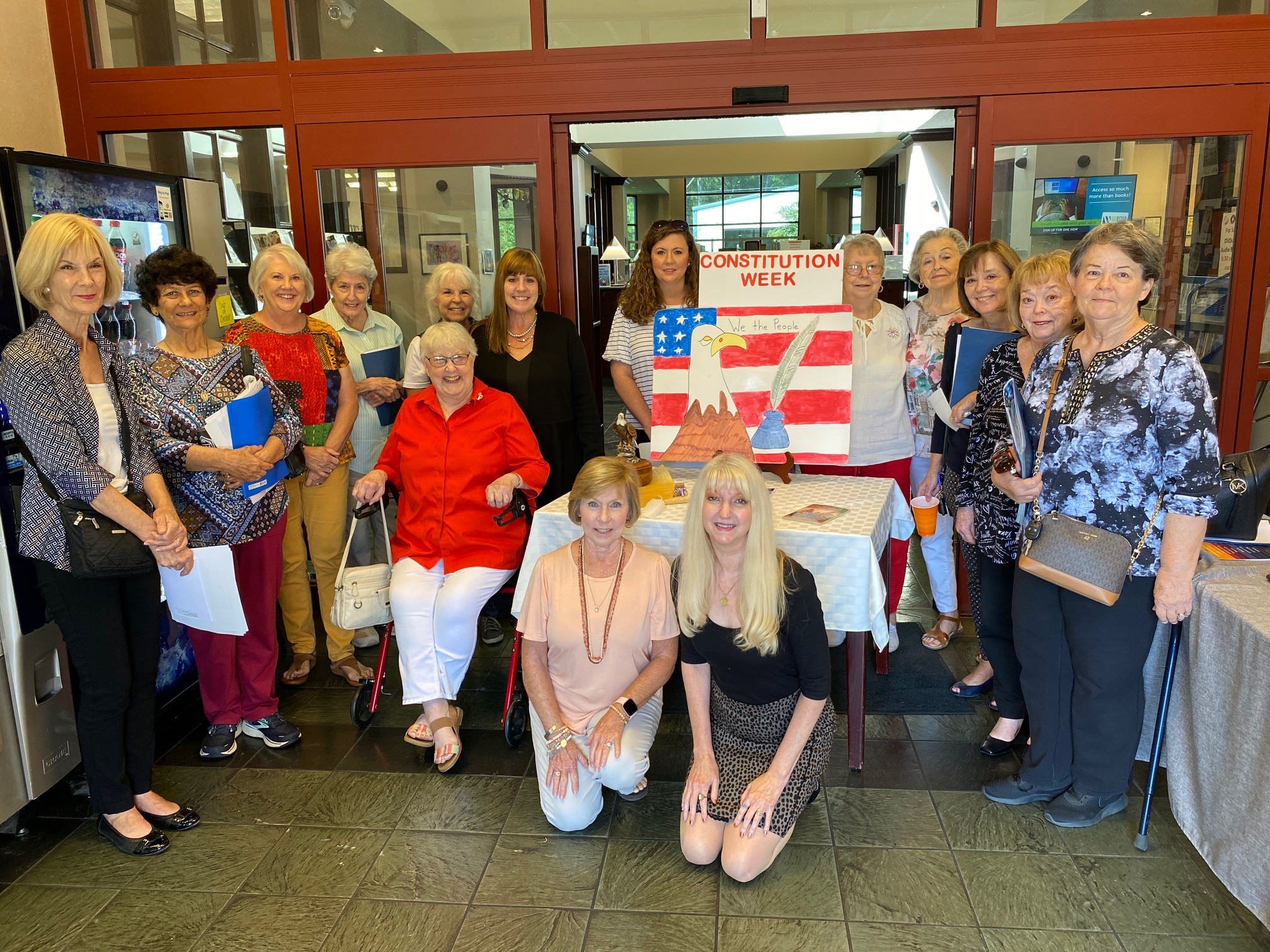 Dorcheat-Bistineau Chapter DAR met on September 20th at the Webster Parish Library Stewart Center. Jerry Madden, husband of our chapter regent Cindy Madden, presented a program in his Sons of the American Revolution colonial color guard costume. His presentation was called, "The Constitution: Where Would We Be Without It?" Spencer Creech also gave a presentation called "What is C.A.R.?" Spencer is the son of our chapter vice regent Donna Sutton. He is State Registrar of Children of the American Revolution, an organization for youth up to age 22 who are descendants of Revolutionary War patriots. Hostesses for this month's meeting were Ashln Benamati, Mary Beth Edwards, Cindy Madden, and Libbey Watkins.
The annual Louisiana DAR State Workshop was held on August 5-6, 2022 in Pineville. Dorcheat-Bistineau Chapter members in attendance were Mary Beth Edwards, Cindy Madden, Jane Sistrunk, and Donna Sutton.
Cindy is the new Service for Veterans State Chair. She hosted a build-a-bear booth to raise money for veterans' programs. She also introduced for the first time in DAR history a new program with emphasis on military families and free mental health counseling through Centerstone Health System.
Donna is the new DAR Schools State Chair. At her booth, she distributed folders of information about DAR Schools and handed out souvenir jeweled ink pens to remind members of the national theme, "Schools are the Jewels of DAR." The National Society DAR supports schools in isolated Appalachian regions. DAR chapters send support through various fundraisers such as the Boxtops Program and the Coca-Cola Program.