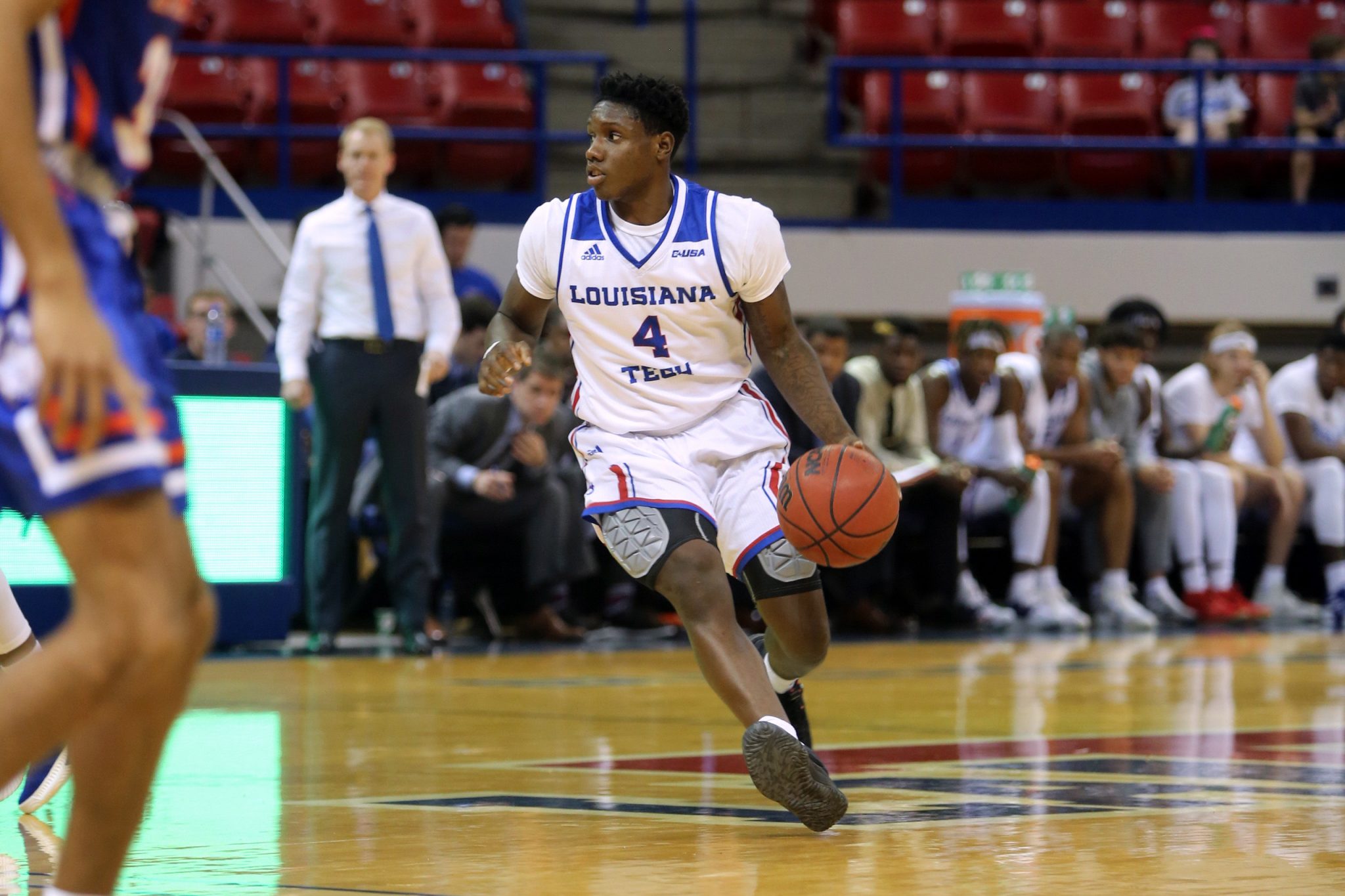 RUSTON – Louisiana Tech's DaQuan Bracey has declared for the National Basketball Association's 2019 Draft, the junior guard announced on Tuesday.
"After talking with my family, I have decided to declare for the 2019 NBA Draft," Bracey said. "I am thankful to all who have helped me get to where I am now, and I think it is in my best interest to see where my game is at by declaring for the draft.
"I will not be signing with an agent, leaving my option open to return to Louisiana Tech for my senior year."
DayDay led the Bulldogs in scoring this past season with an average of 15.5 points per game. He posted nine 20+ scoring performances in route to becoming the 41st player to reach 1,000 career points in program history.
"This is a valuable opportunity for DayDay to gain information about where he stands among the world's elite players," said head coach Eric Konkol. "We want our players to spend each day working to become the best version of themselves and this process fosters that growth.
"DayDay will be closely evaluated by NBA teams and then choose to remain in the draft or finish his career at Louisiana Tech based on the information he receives."
Bracey also led the team this past season in assists with 124 for an average of 4.0 dimes per game, ranking sixth in the league, with a 1.9 assist/turnover ratio. He also anchored the squad in steals with a total of 40.
The Baltimore, Maryland native will have until May 29 to choose between staying declared or pulling his name out of the draft pool and returning to LA Tech for his senior year.
The 2019 NBA Draft will take place on June 20 at the Barclays Center in Brooklyn.
For all the latest in Bulldog Basketball, follow them on Twitter (@LATechHoops), Instagram (@LATechHoops) and Facebook (LATechMBB) or visit the official website at LATechSports.com.