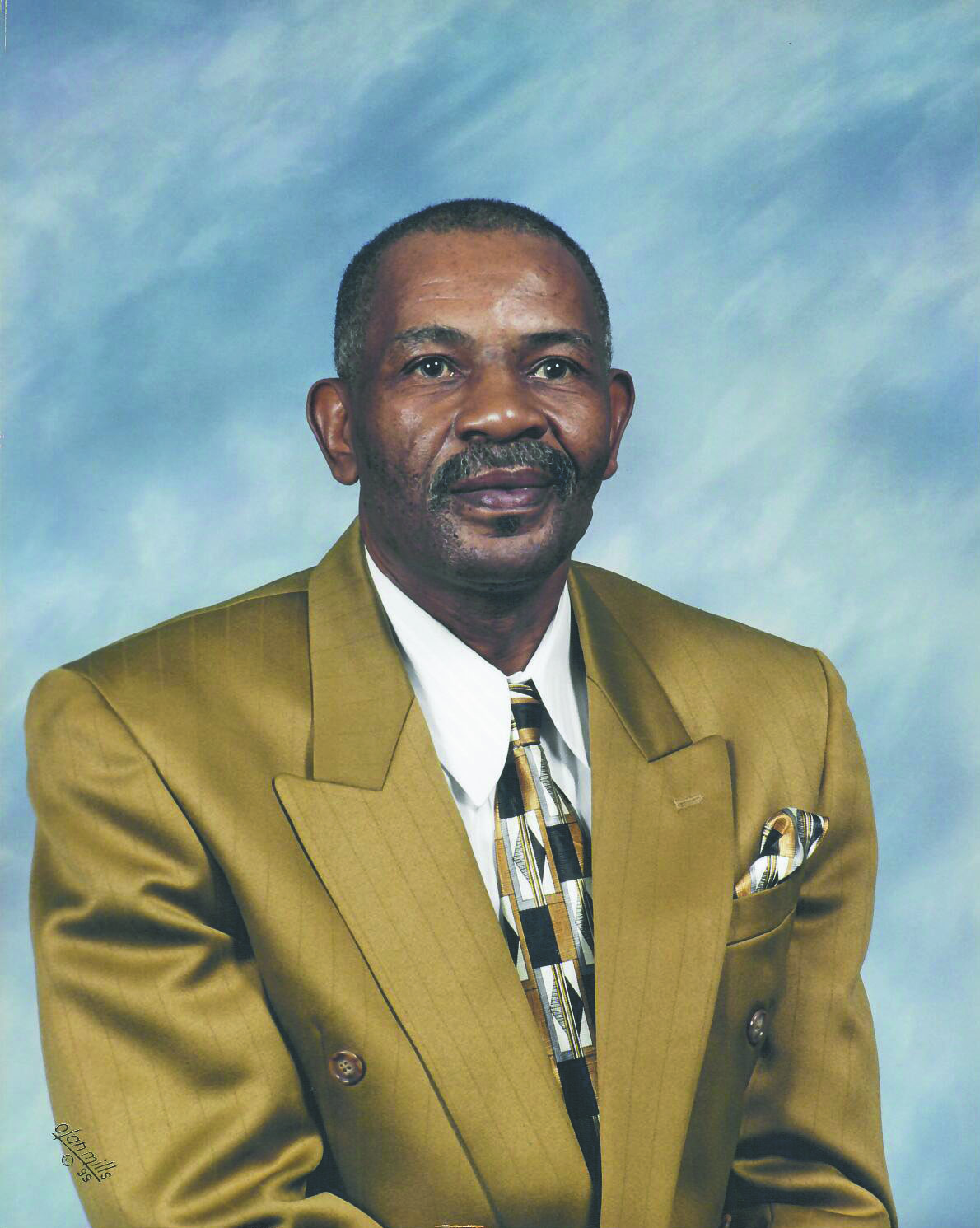 Celebration of Life Services for Deacon Robert James Kirkendolph will be held Saturday, May 18th at 10:00 A.M. at the St. Rest Baptist Church with Elder John Knowles, officiating. Interment will follow at the New Hope CME Cemetery.
The Life Book of Robert James Kirkendolph was opened when he was born to the late Katie Lomax Kirkendolph and Peter Kirkendolph on May 4, 1949 in Lake Village, Arkansas. Robert received his formal education through the Arkansas School System and graduated from Central High School in 1967. He was a Line Worker for General Motors for many years until he retired after a major injury.
Robert accepted and believed in Christ. He attended True Life COGIC under the leadership of Pastor John Knowles where he served faithfully on the Deacon Board, until his health failed.
On November 25, 2000, he united in Holy Matrimony with Miss Dorothy Gilbert, whom he loved and supported dearly. Robert was a proud father and grandfather devoting his love and attention to his grandchildren, who he took pride in spoiling daily.
His final chapter was closed at Willis Knighton North on Wednesday, May 8, 2019, at approximately 10:15 P.M. where he just slept away in the mist of his beloved wife and nephew. God dispatched Heavenly Angels amidst celestial fireworks and granted Holy Independence to His faithful servant. He was preceded in death by his parents; daughter, Makisha Kirkendolph; son, Robert James Kirkendolph Jr;, two brothers, John Kirkendolph and James Kirkendolph; amd a nephew, Eric Kirkendolph.
He leaves to cherish his precious memories his loving and devoted wife who stuck by his side for 19 years; Dorothy Kirkendolph of Minden, La; mother-in-law, Ada Mae Taylor of Minden, La; five daughters: Shakiia Kirkendolph of Pontiac, Mi; Latrese Brown of Montgomery, Al, Cartina Jackson (Lemoris Jackson Sr.), Khadesha Minix, TanShanika Carter, all of Minden; two sons, Dameionia Gilbert (VaTasha) and LaTravion Minx, both of Minden, La; 16 grandchildren; one sister: Josephine Gatlin of Los Angeles, La; three brothers, Peter Kirkendolph (Helen) of Pontiac, Mi, Bobby Kirkendolph and George Kirkendolph, both of Los Angeles, Ca; one sister-in-law, Shelia Kirkendolph of Pontiac, Mi; and a host of nieces, nephews other relatives and friends.
Robert's life was the influence of a beautiful rose and his influence will forever live on through those lives he touched. He had a quiet manner, an adorable personality, and he was pleasant towards everyone he met.
Visitation will be held Friday, May 17th in the chapel of Kennon's Mortuary from 10:00 AM to 6:00 PM. Services are entrusted to Kennon's Mortuary. Email condolences may be sent to kennonsmortuary@suddenlink.net