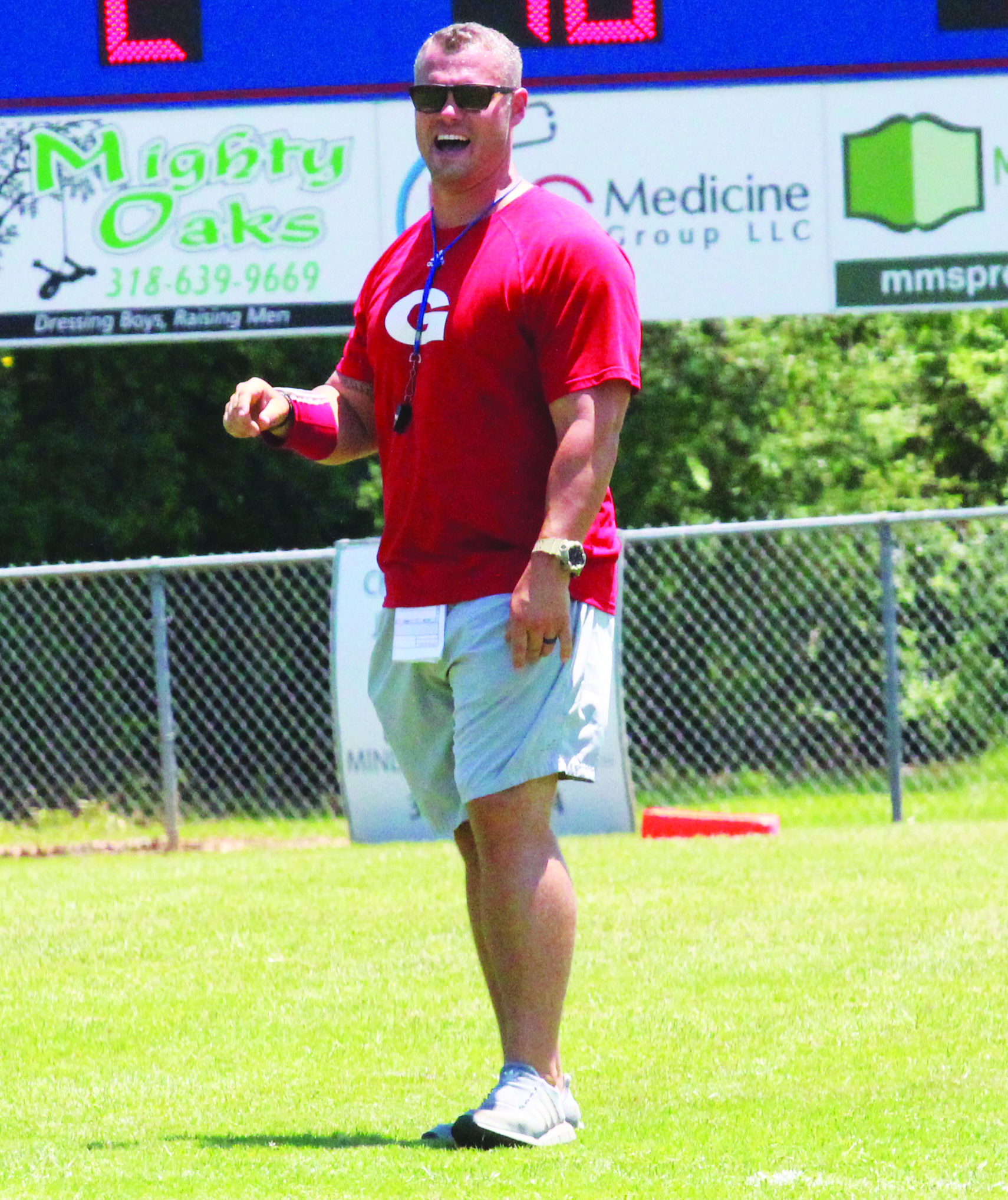 Last year, Glenbrook couldn't hold an inter-squad scrimmage. They didn't have enough players to field two teams.
Even if they wanted to, head coach Drew Maddox wouldn't have been involved as he was only hired at the tail end of the summer right as school started.
Despite losing six seniors, Maddox has the program looking up, and they held a scrimmage on Thursday afternoon to show the work they have been putting in.
Students lined the Glenbrook football stadium as the red team and blue team squared off.
"Man, we are going to be a whole lot better than last year," Maddox said.
Simply being able to field enough players to have a scrimmage is something Maddox will cherish as Glenbrook struggled all last season to keep players fresh.
"We didn't even have the numbers to do that last year," Maddox said. "So we have 28 out there right now."
In 2018, the Apaches saw all of their most talented players forced to play offense and defense, which limited their ability to play to their potential.
In the game, Maddox was impressed with some of his younger players.
"DJ Carter and Maddox Mandino did really well," he said. "Some younger guys came in and really stepped up."
Carter scored the first touchdown of the game as the blue team took the lead on his 20-yard rushing score.
It had the feel of a growing program and one that, at this level, should no longer have to struggle to field enough numbers for a team.
The Apaches hired offensive coordinator David Feaster as the new athletic director as well, directly connecting the football program to the athletic department.
This program has a lot to look forward to as they enter the summer, and the spring game on Thursday was one step forward.