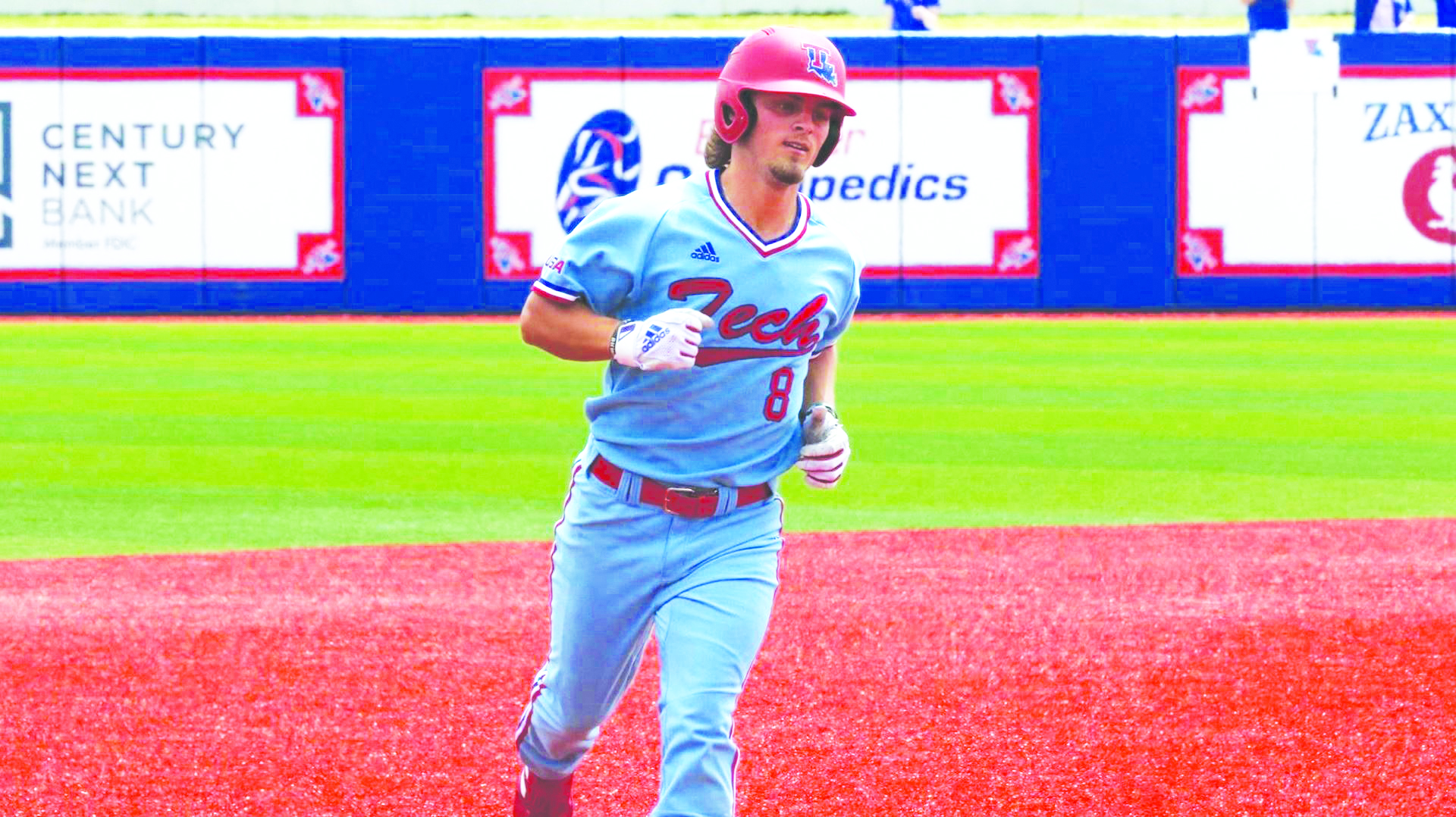 RUSTON — Louisiana Tech let an early lead evaporate Sunday as the Bulldogs dropped the rubber match to Middle Tennessee in 12 innings at J.C. Love Field at Pat Patterson Park.
LA Tech (28-13, 12-6 Conference USA) jumped out on top in the first inning on a RBI groundout from Cole McConnell, his 52nd of the season.
The Bulldogs' Jonathan Fincher worked in and out of trouble in his four innings of work. Bulldog third baseman Logan McLeod saved two runs in the second inning on a diving stop to snare a grounder in the hole and throw out the runner at first to end the frame.
McLeod was 3-for-3 in the contest with a walk and a run scored.
Ryan Harland was solid again out of the pen for LA Tech delivering 3.1 innings giving up one earned and striking out two. Kyle Crigger suffered the loss, but gave an incredible effort tossing 4.2 innings striking out four and giving up three runs, only one being earned in the top of the 12th.
The Blue Raiders scored two runs in the top of the eighth to knot things back up at 3-3. Briggs Rutter scored on a wild pitch and Jackson Galloway singled bringing home their third run.
In the top of the 12th, JT Mabry reached on a throwing error bringing home the go-ahead run and Gabe Jennings doubled down the left field line giving the Blue Raiders a three-run lead.
"We didn't deserve to win the game," said Tech coach Lane Burroughs. "We had multiple opportunities with runners in scoring position. At the end of the day, we didn't get it done and they did."