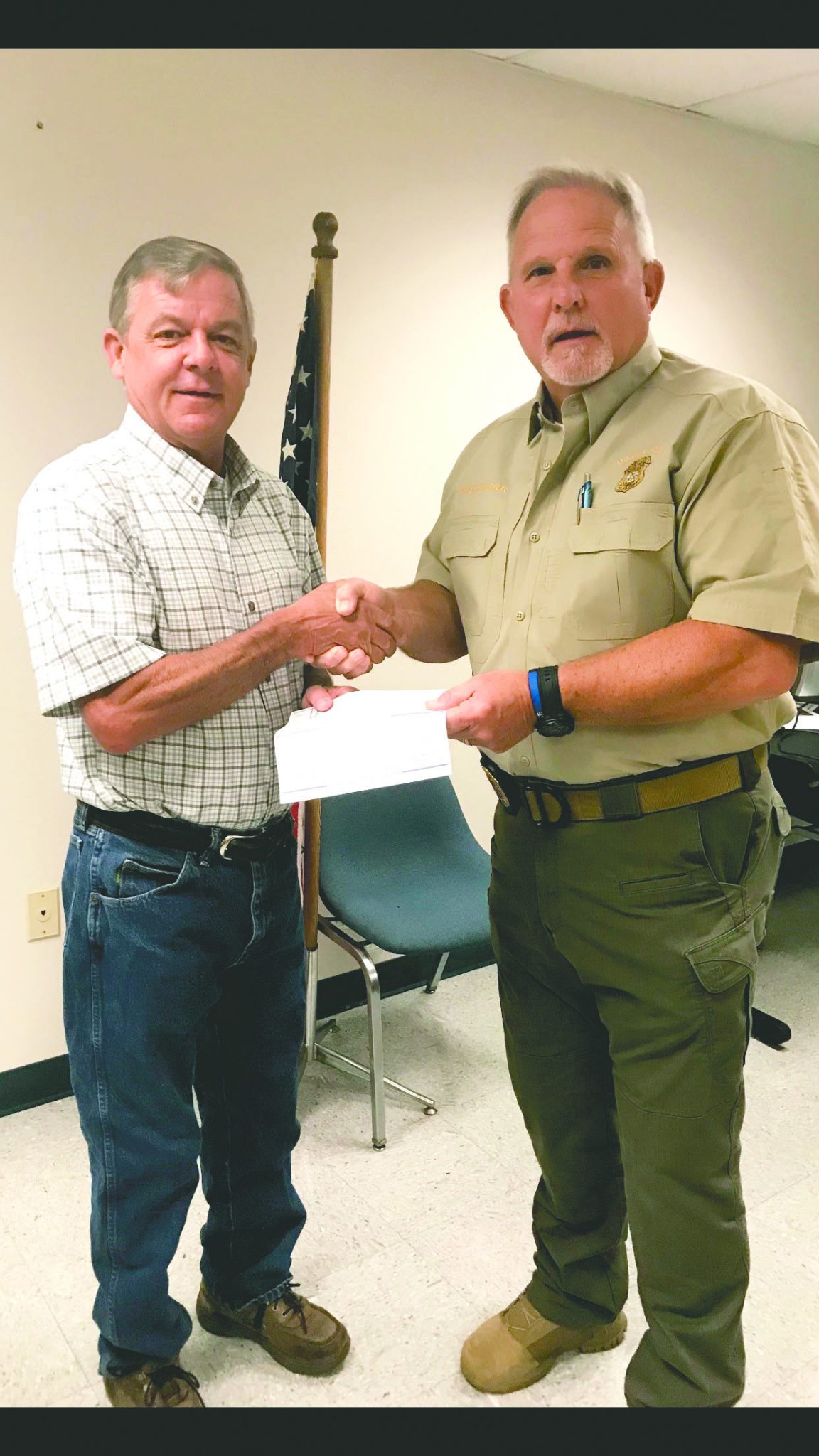 Special to the Minden Press-Herald
District Attorney Schuyler Marvin presented Minden Police Chief Steve Cropper with a check in the amount of $4,548.00 representing approximately ten to twelve forfeitures confiscated during drug arrests.
"Chief Cropper has detectives who have been very aggressive in combatting drugs in Minden and they pledge to continue to do so. Some of these amounts may seem small but we intend to seize everything possible if you are in the business of dealing drugs," said District Attorney Schuyler Marvin.