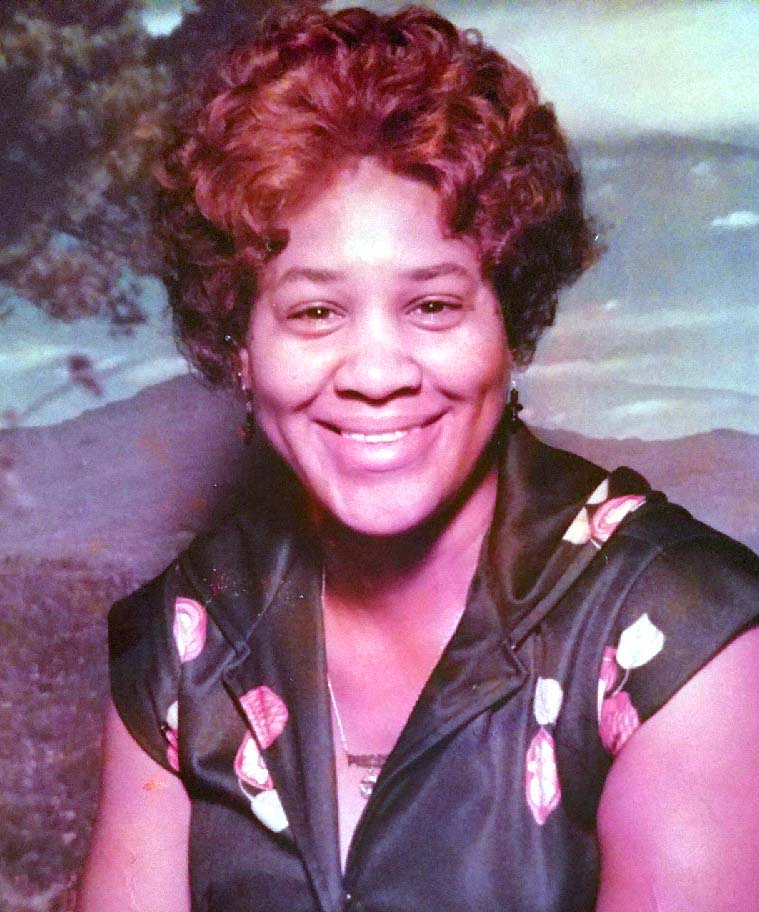 Ms. Doris Lee Ward, 73, transitioned on October 27, 2021 in Minden, LA.
Doris was born on March 8, 1948, in Shreveport, Louisiana, the second born of Louis and Gradie Ward. She attended Union Elementary School in Doyline and graduated from Webster High School in Minden, LA in 1966. After graduation, she headed for New York City. She lived there for 5 years, working in the clerical field. She left New York City and lived in a number of different cities. Ms. Ward eventually returned home to Doyline. She took pride in the various job types with which she found employment. She worked at Louisiana Downs Racetrack and Lake Bisteneau State Park, and she found sustainable and long-term employment in the child care and domestic vocations. 
Ms. Ward found comfort in helping those in need, making every effort to help them in the way that would best help them. Her greatest loves were her friends and family. She was especially proud of her only son, Daudi and his family. Ms. Ward loved stylish clothing, collecting angels and enjoyed listening to and dancing to music of all types.
Doris was preceded in death by her parents, her brother, Luther James Ward, and her sister, Dorothy Ward Peoples. She leaves to cherish her memories:
A son, Daudi Ward (Nikki); seven (7) grandchildren: Char'Tavion Arrington, Chatoriana Ward, Ariana Ward, D'Metriana Ward, Zackeil Arrington, Tj'Jaylyn Kemp, Da'Quita Davis; one (1): great- grand daughter: Ava Grace Arrington; a special lifelong friend, Jimmy Hawk; six (6) siblings: Grace Boyd (Osvell), Thelma Ward, Sybil Myers, Louis Ward, Jr. (Adriane), Stella Jacobs (Carlton), and Mattie Ward; fourteen (14) nieces and nephews: Carla Ward, Angela Bryant (Jerome), Anthony Boyd, Timothy Ward, Sr. (Lucinda), D'metrus Myers, Krystal Lewis (Aundra), Enrique Montoya (Jamie), Marvin Ward (Jennine), Danaya Bryant, (Omarr), Arthur Myers, Robert Myers, Carlin Jacobs, Graianne Ward, Louis D. Ward III., a host of grand nieces and nephews, a great grand nephew, relatives and friends.
Viewing for Ms. Ward will be on Friday, November 5, 2021 at Benevolent Funeral Home, 401 E Union St, Minden, LA 71055, between the hours of 10 a.m. – 5 p.m. Graveside service will be held at 11:00 a.m. on Saturday, November 6, 2021, at Jenkins Community Cemetery, in Doyline, Louisiana under the direction of Benevolent Funeral Home.
She will be missed by all who knew her.