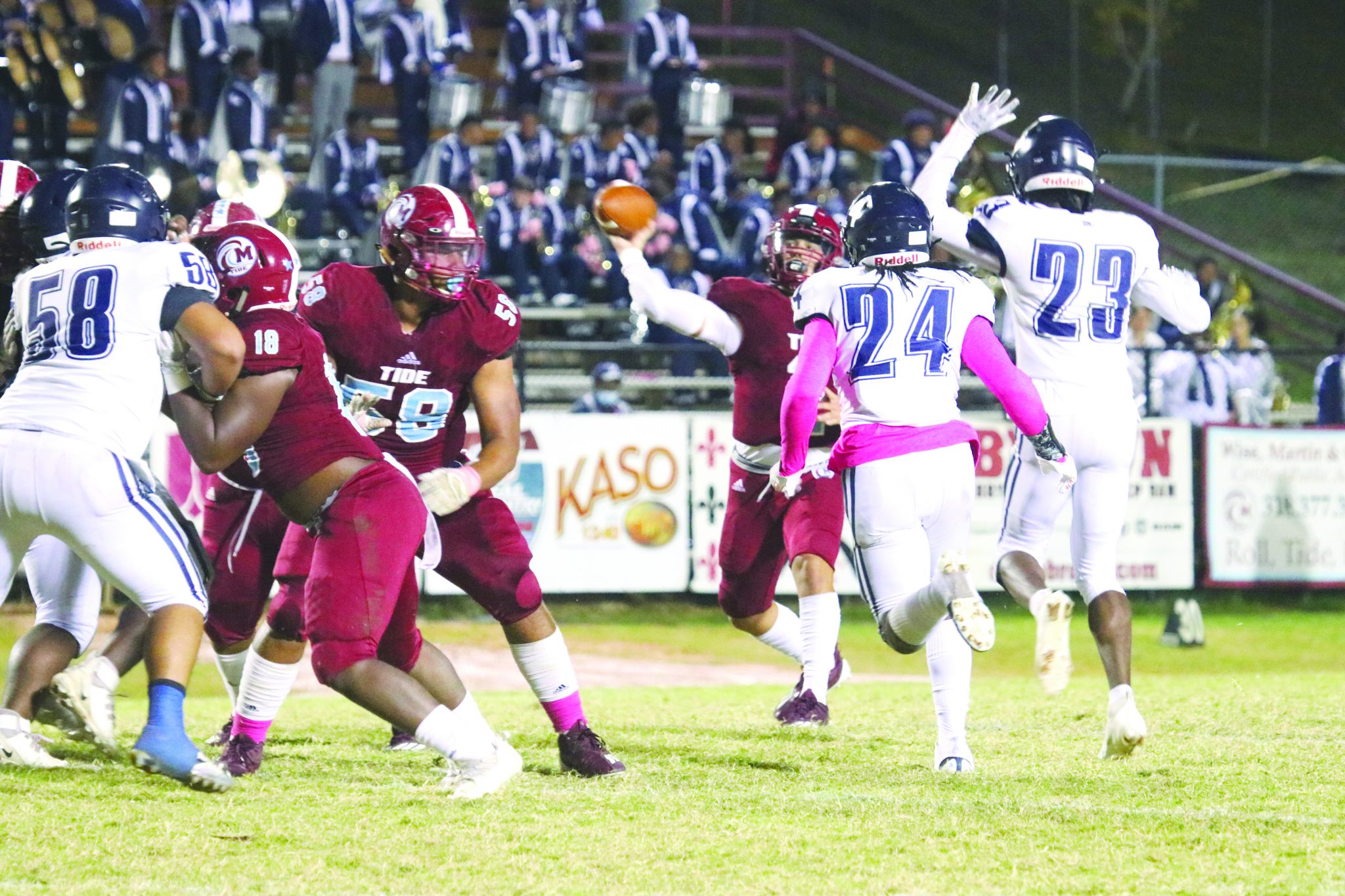 Three Webster Parish high school football teams will be playing for their postseason fates tonight while the fourth — Glenbrook — will be playing its final game of the season.
As a first-year member of the Louisiana High School Athletics Association, Glenbrook is ineligible for postseason play in all sports until the 2022-23 school year.
Glenbrook (7-2, 4-2 in District 1-1A) will close out its season by playing host to Arcadia (3-6, 3-4 in 1-1A).
"Haynesville (which the Apaches stunned in a 42-41 win on Oct. 8) was our Super Bowl, but Friday will still be a big night," said Apaches coach David Feaster. "We looked at that game a long time in advance. Arcadia is our last home game, and senior night, so there's still going to be a lot to play for. But it doesn feel kind of funny going in and knowing it's our last game, especially considering the kind of season we've had."
For Minden, it's win to hopefully secure getting in for the Crimson Tide, who will close out the regular season at Franklin Parish on Friday night.
The Tide stands at 3-6 while Franklin Parish is 1-7.
Minden stands at No. 30 in unofficial Class 4A power rankings published by GeauxPreps.com, but does have a higher schedule strength factor than the teams right below the Tide, meaning a win should earn a playoff berth among the top 32 teams while a loss could end their season depending on other outcomes.
Lakeside faces an even challenge (3-5, 0-2 in District 1-2A) as the Warriors close out the regular season at Jonesboro-Hodge, which stands at 7-2 and 1-1 in district play.
The Warriors stand at No. 35 in GeauxPrep's Class 2A power rankings, so even an upset win over the Tigers on Friday is the only change Lakeside likely has at moving into postseason play.
North Webster's big win at Mansfield last week likely earned a playoff spot for the Knights, who stand at 4-5 overall and 1-2 in District 1-3A
The Knights are currently ranked No. 27 in GeauxPrep's unofficial Class 3A power rankings and will close out the regular season by playing host to Green Oaks (1-8, 0-3) on Friday night.