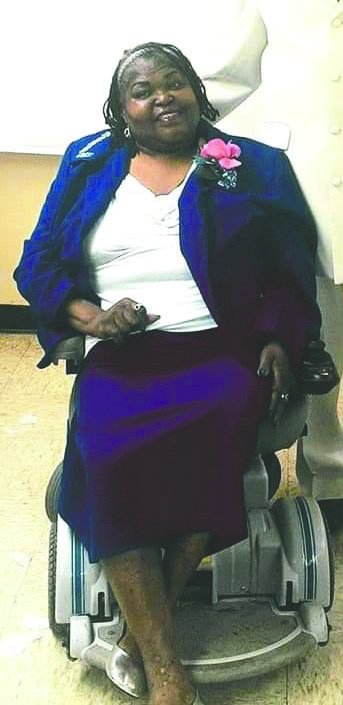 Celebration of Life Services for Dorothy Mae Harris Richardson will be held Saturday, June 22nd at 12:00 P.M. at the St. Rest Baptist Church with Rev. Robby Williams, officiating. Interment will follow at the Sheppard Street Cemetery.
Dorothy Richardson was born on November 30, 1953 to Mitchell Harris, Sr. and Effie Shyne Harris.
She united in holy matrimony to Robert Calvin Richardson.
Dorothy Richardson confessed Christ at an early age and was a faithful member of St. Rest Baptist Church.
Dorothy Harris Richardson departed this earthly life on June 11th at her residence. She was preceded in death by her parents; husband; a son, Roshun Mitchell; a sister, Janice Shyne; and two brothers, Roger Harris and Henry Jordan.
She leaves to cherish her memory, her daughter, Kimberly Baez (Pablo) of Minden; her son, Darrien Mitchell (LaShonda) of Minden; ten grandchildren; three sisters, Eva Mae Harris, Henrietta Jordan, and Darlene Edwards, all of Minden; two brothers, Mitchell Harris, Jr. and Timmie Harris (Molly), all of Minden; sister-in-law, Bertha Richardson Rhodes; brother-in-law, Melvin Richardson; and a host of other relatives and friends.
Visitation will be held Friday, June 21st in the chapel of Kennon's Mortuary from 10:00 AM to 6:00 PM Services are entrusted to Kennon's Mortuary. Email condolences may be sent to kennonsmortuary@suddenlink.net