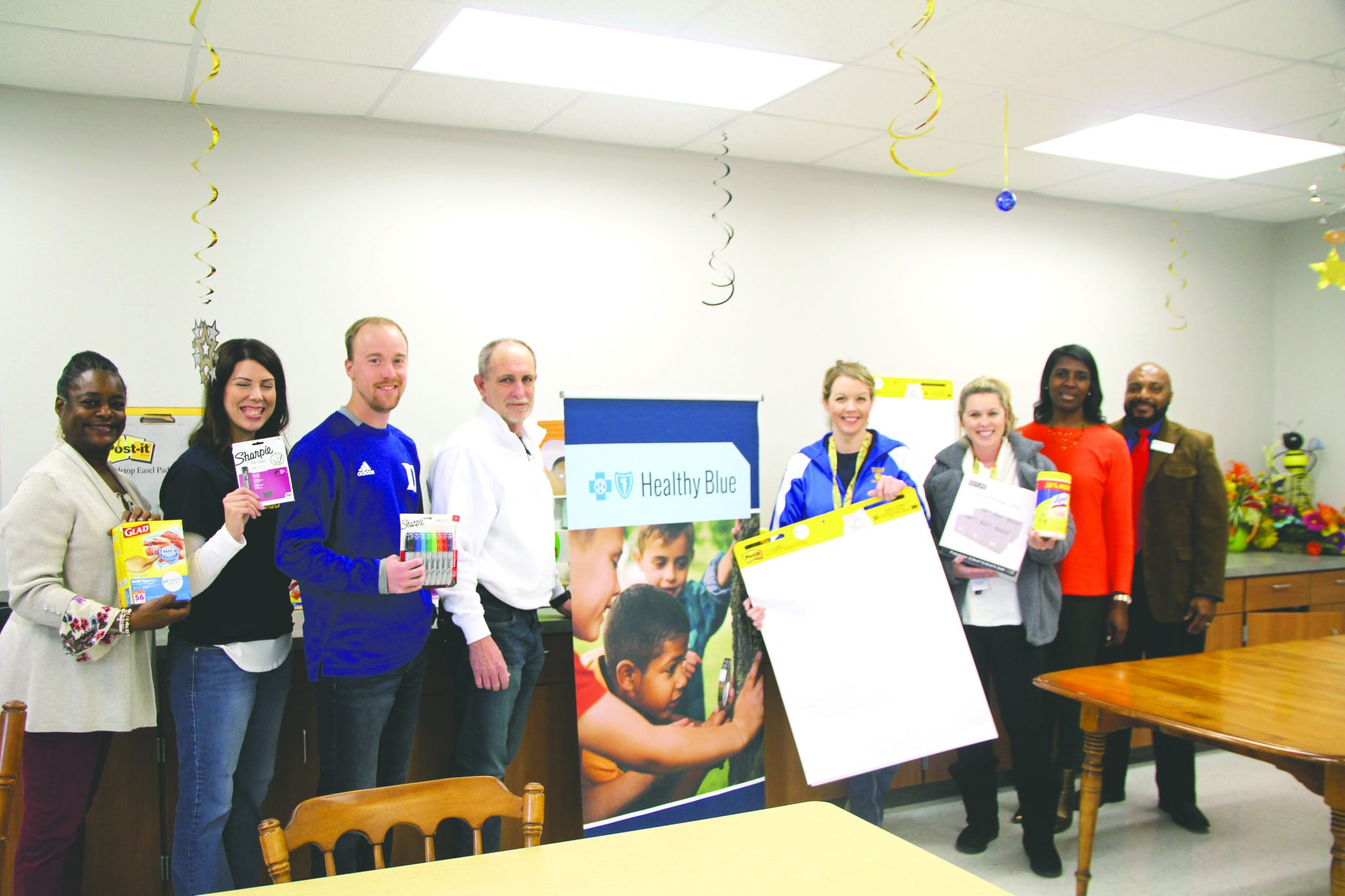 Healthy Blue made a donation of supplies to assist in classrooms to Doyline High School teachers Friday morning.
Healthy Blue is the Medicaid component of Blue Cross Blue Shield and provides for several community outreach initiatives. Healthy Blue Community Relations representative Rashad Bristo presented the donation.
"We have a lot of outreach initiatives and one of the initiatives is what's called the "Teacher's Closet. We know teachers come out of their pockets a lot for their resources by no fault of the school administrations. We just know that sometimes the need is presented,"Bristo said.
The donation consisted of tissue, posters, post-it notes and presentation boards among other products.
"A lot of the supplies are just things that help keep the classroom under control such as lysol disinfectant, hand sanitizer, Sharpies, things of that nature. Things that we may consider to be minute but can be major in a classroom setting," Bristo said of the donation.
Doyline is the second school in Webster Parish to receive a Teacher's Closet donation.
"We have an excellent working relationship with the Webster Parish School Board and Webster Parish School Board suggested Doyline. Sometimes you don't know where the real need is so it's always good to have people on the ground to tell you where to direct these resources," Bristo said.
Webster Parish School's Ursula Hullaby was present to receive the donation with the teachers and principal of Doyline High.
"We're always giving to our students but sometimes we forget about our teachers so they were extremely excited. They were sharing and just having a good time with the fact that they were getting something that would enhance their teaching and help in the classroom," Hullaby said.