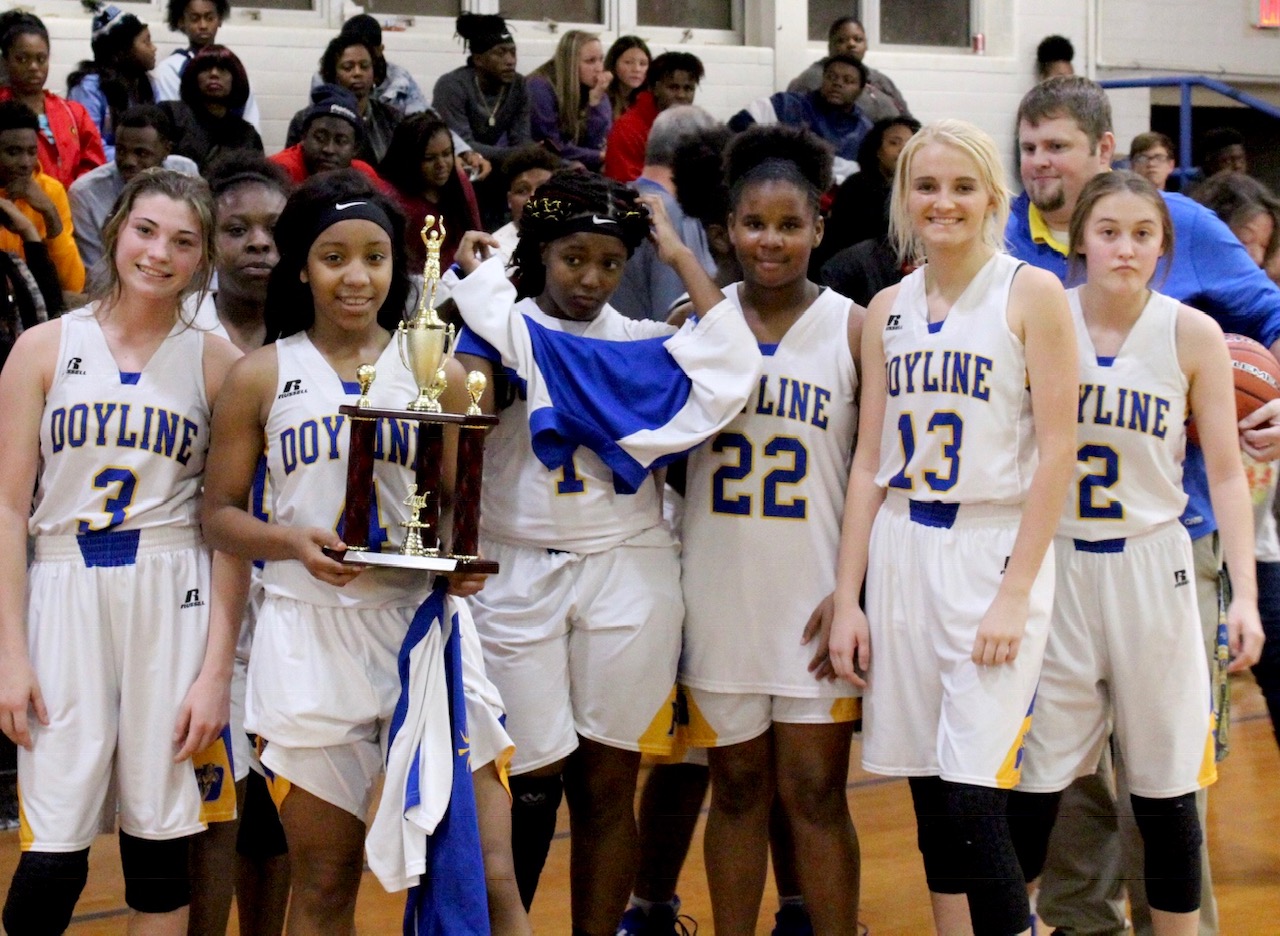 Doyline had an impressive run through the Red River Chevy Bistineau Classic, but ultimately fell just short of their goal to win it all.
The Panthers fell to Red River in the finals of the tournament, 61-52, on Saturday night in Doyline.
Doyline dismantled Magnolia Charter before easily handling North Webster on Friday night in a 67-48 win.
Decari Markray scored 30 points in the win over North Webster, which put Doyline in the finals of their own tournament.
David Lockett was the only other Panther in double-figures, as Markray continued his dominant scoring that he has displayed all season.
In the finals, the Panthers ran into 2A powerhouse Red River, who currently sit at #2 in the state in class 2A.
The Bulldogs worked to make it difficult for Markray in the first half and limited him to only two points through two quarters.
Jordan Fuller and Javeon Nelson made shots to keep the Panthers in the game.
In the second half, Markray came out firing, scoring 18 of his 20 points in the last two quarters.
It wasn't enough though, as Red River held off the Panthers to win the title.
Red River improves to 11-1 this season.
Doyline is now 13-4 and will begin district play tonight at Simsboro (10-3).
In the girls' final, Haynesville defeated Doyline 38-23.