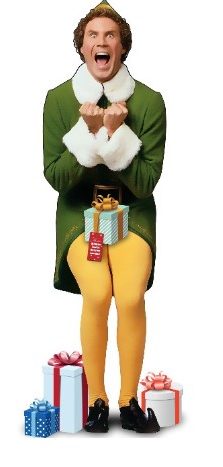 The Minden Junior Service League (JSL) continues its fundraising activities on behalf of the St. Jude Research Hospital by hosting Minden JSL Elf Your Yard '22.
JSL members will "elf your yard" by delivering a cutout of Buddy the Elf with candy canes to display in your yard. "The best way to make your kids and neighbors smile this year…bring Buddy the Elf to your front yard!" said Elizabeth Campbell, reporter for the Junior Service League.
Buddy will "magically" appear in your yard the night of your scheduled appointment. So if you sign up for December 3rd, it would be delivered to your yard after dark on the 3rd for the kids to wake up and see on the 4th. This holiday fun will run through Christmas morning
Spots are limited and are already filling up, so schedule your family's date with Buddy the Elf soon.
To sign up online, go to either https://bit.ly/ElfYourYardMinden if you are in Minden or to https://bit.ly/ElfYourYardSibley-Dubberly if you're in the Sibley/Dubberly area. Donations can be submitted through Venmo using @Minden-JSL or through Paypal using @MindenJSL (send as friends and family). If you have any questions, contact MaKayla Partain, the chairperson of this event, at (318) 464-6065.
All proceeds from this fundraiser will go to St. Jude.