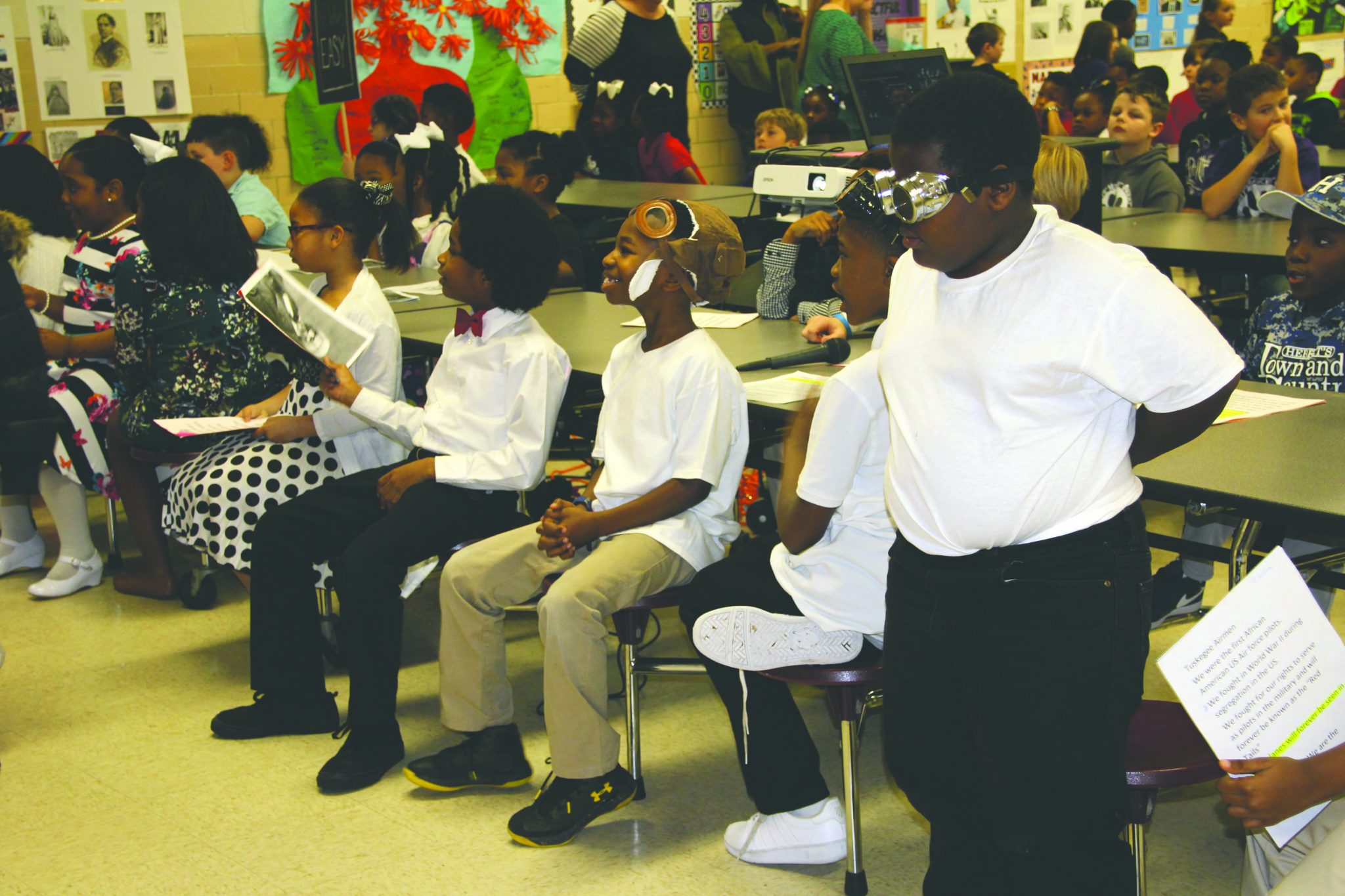 Embracing the Culture
The J.L. Jones Elementary Black History Program included some high profile participants, as historic figures from Rosa Parks to the Tuskegee Airmen made appearances. Or rather, the next best thing.
Jones Elementary students played the roles of numerous pillars in black history during the "Embracing the Culture" program Friday. They performed twice before the second and third grade classes, as well as family members, faculty, and school board members.
Principal Michelle Finley said to her knowledge the program was the first of its kind at the school.
"We have a diverse population, and we are better together," she said. "And this is just a way to bring awareness to the great history that is there."
Students in the program, some with costumes and props, stood before the audience to give summaries of the lives and contributions of the men and women they represented. These included Martin Luther King Jr., Thurgood Marshall, Harriet Tubman, and the "Hidden Figures" of the NASA space program.
The program was overseen by a program committee consisting of James Tims, Shamekia Cooper, LaTonya Gavin, and Belinda Norton. While the committee provided the framework for the performance, Finley said the students took much of the initiative themselves.
"I thought it went great," she said. "We're really pushing our students stepping up and being leaders. And they did the whole program, under the direction of the committee. They really took it and ran with it and I thought they did an awesome job."
The program also featured performances by the Minden Steppers and the Minden High School Band of Pride.