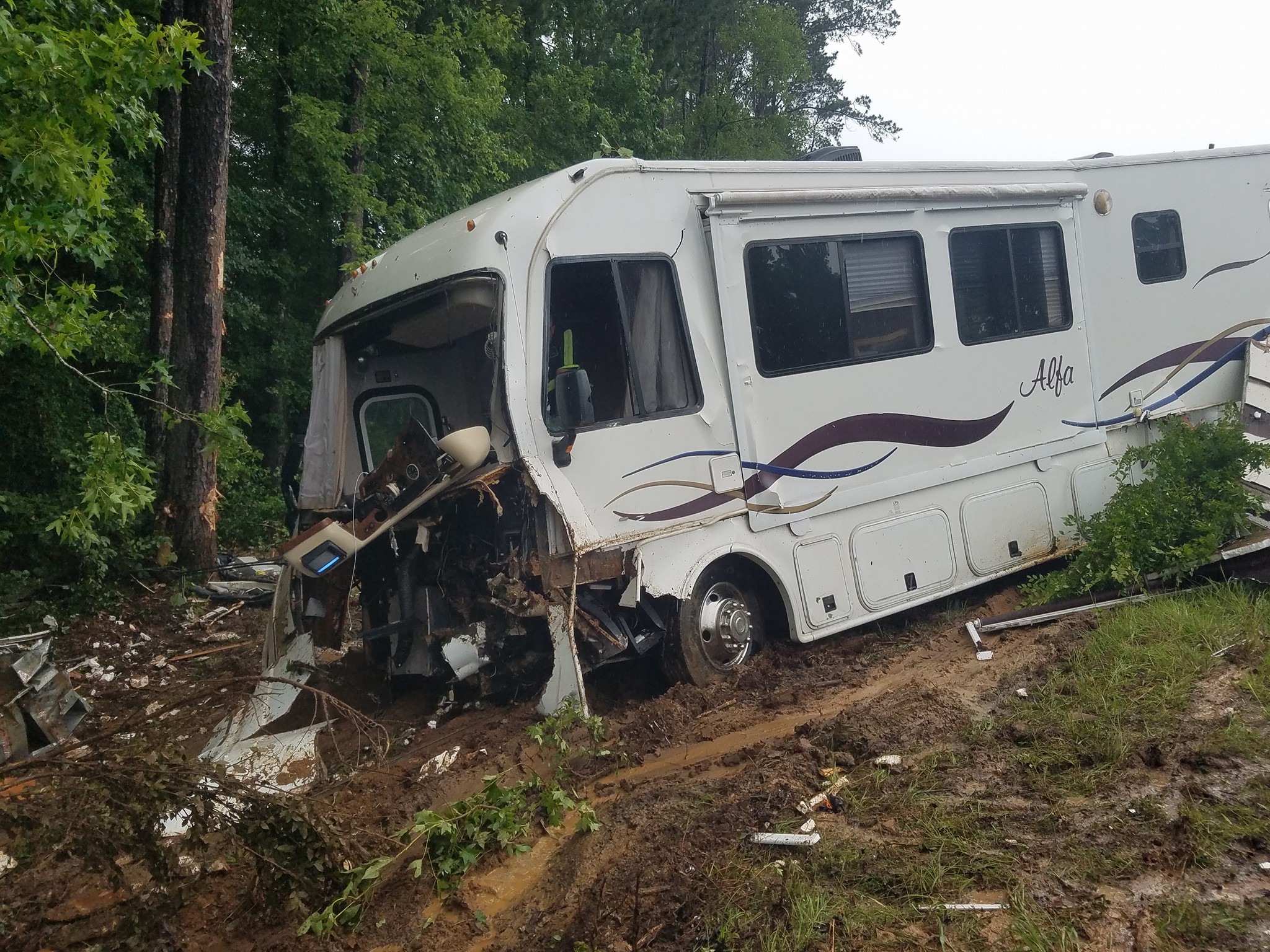 Emergency crews worked multiple crashes Monday.
The first, a westbound motor coach left Interstate 20, crashing into a culvert near the 52-mile marker just before noon.
Emergency crews worked to free the trapped occupants. No major injuries were reported and the cause of the crash remains under investigation.
The second crash happened just before 6 p.m. on Louisiana Highway 159 just north of Northwood Drive. Authorities say the cause appeared to be weather related. The uninjured driver from Texas refused medical treatment.