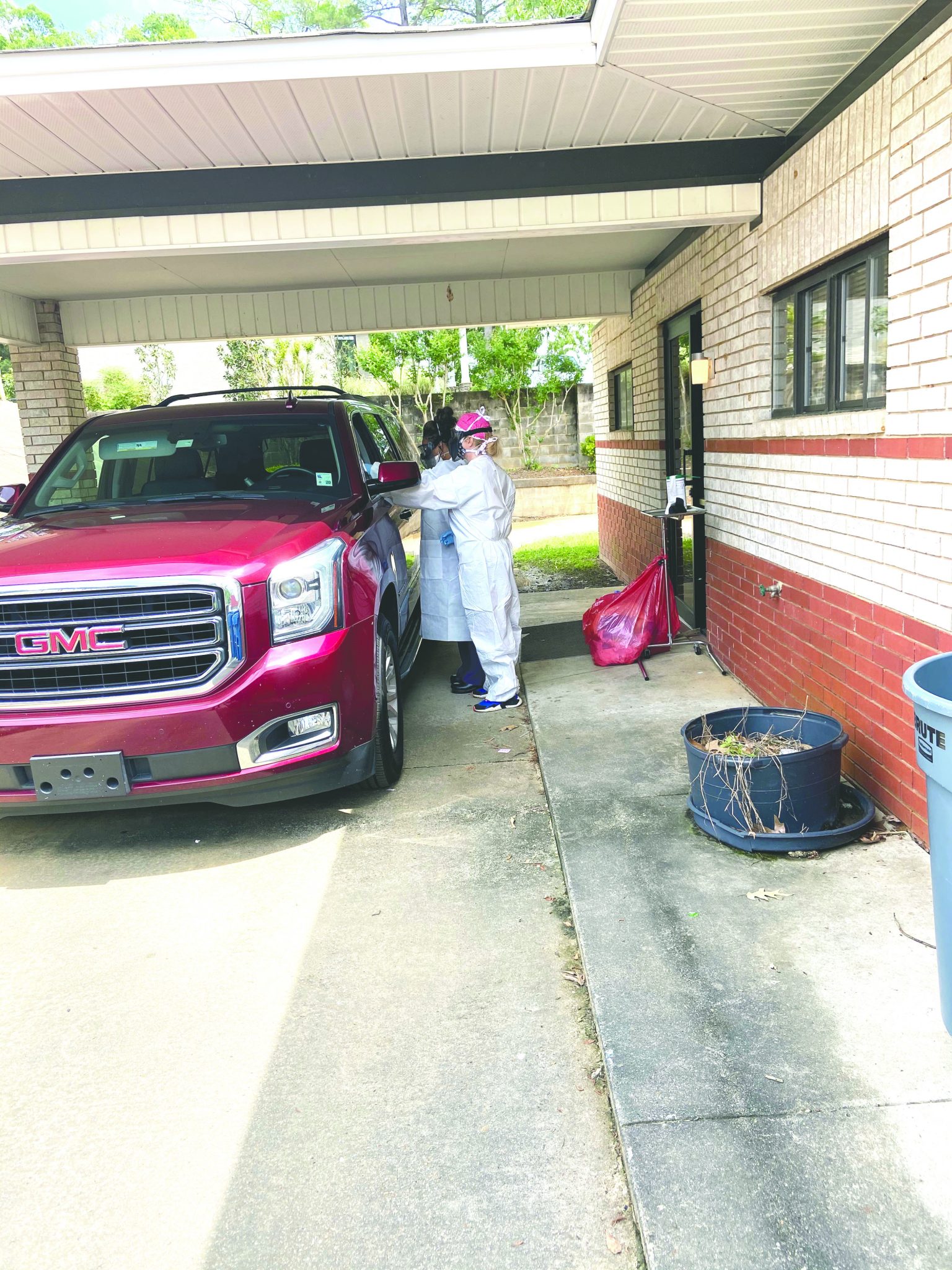 When it comes to the discussion of re-opening the country, one of the main topics is that of testing, and being able to do it quickly and accurately. While we may still be far off from returning to life as we know it, Minden is still making great strides in developing it's testing with Minden Primary Care offering fast and effective drive-thru testing that they started last week.
It should be noted that for this testing a patient would still need a doctor's referral, and if anyone believes that they have been infected with COVID-19 they should contact their primary care doctor.
"If you have symptoms or you were exposed, you have to be examined by a doctor before you get the test," said Heather Osborne, Clinical Coordinator. "It's pretty popular. There's someone in the drive-thru right now."
Osborne stated for those coming in with referrals, the testing process takes roughly ten minutes. Once the patient drives up, a medical professional in proper protective gear comes out to the car to perform the test.
"If you've been exposed and are showing signs of symptoms, a provider will come out, take care of you, and see if you are a candidate," said Osborne.
The number of tests they do per day varies from two to twenty, but they average around twelve.
Perhaps the most impressive feat of the drive-thru testing is the turnaround time. Osborne stated that they ship out the tests each day at four and typically see the results the next day around 2 p.m. or 3 p.m.
At the end of the interview, Osborne also stated that, "We would like to remind everybody to stay home and stay safe."