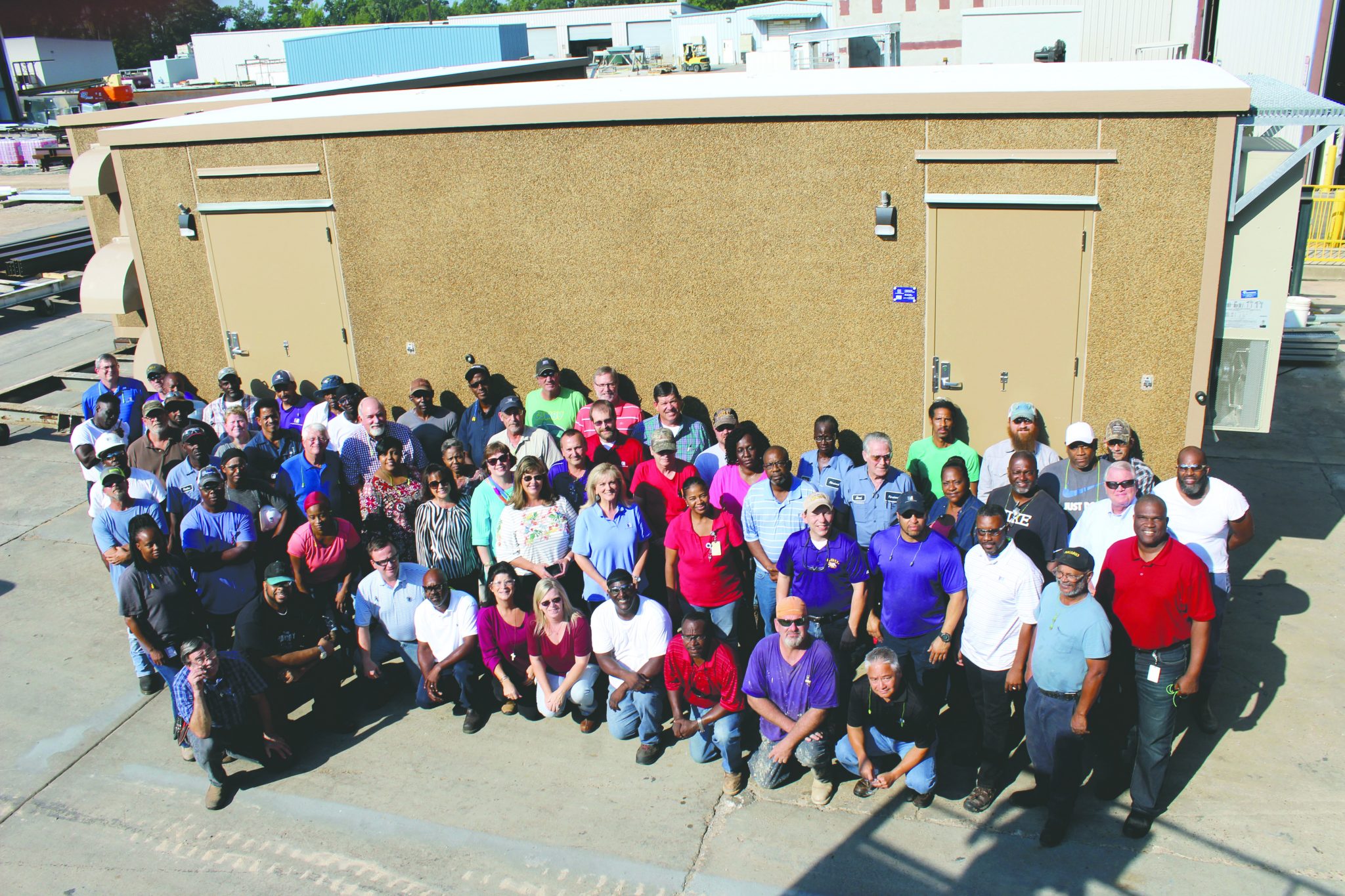 Last Thursday, Fibrebond Corporation commemorated the 20th year since a devastating plant fire in 1998. It was a time to remember and be thankful.
"Twenty years ago today, Fibrebond went through one of the most defining experiences in its history," a press release read. "On the evening of September 20, 1998, Fibrebond's Minden production facility caught fire and burned to the ground, leaving behind a catastrophic loss and great uncertainty. That moment is unforgettable for this company and the local community."
The days, weeks and months that followed the fire was a testimony to the character and resilience of Fibrebond and its employees.
"No one missed a paycheck, customer deliveries were met, and the company rebuilt stronger than it was," the release read. "The work Fibrebond performs now is only possible because of the hard work and tough choices that were made then."
Marking the 20-year anniversary, 75 people who worked at Fibrebond in 1998 and remain with the company today gathered to sign a main structural beam located at the south end of the main plant.
"Their signatures stand as a testament to how much people care about this company, and remind us all that it is our employees and their strength that have made Fibrebond what it is today," the release read.