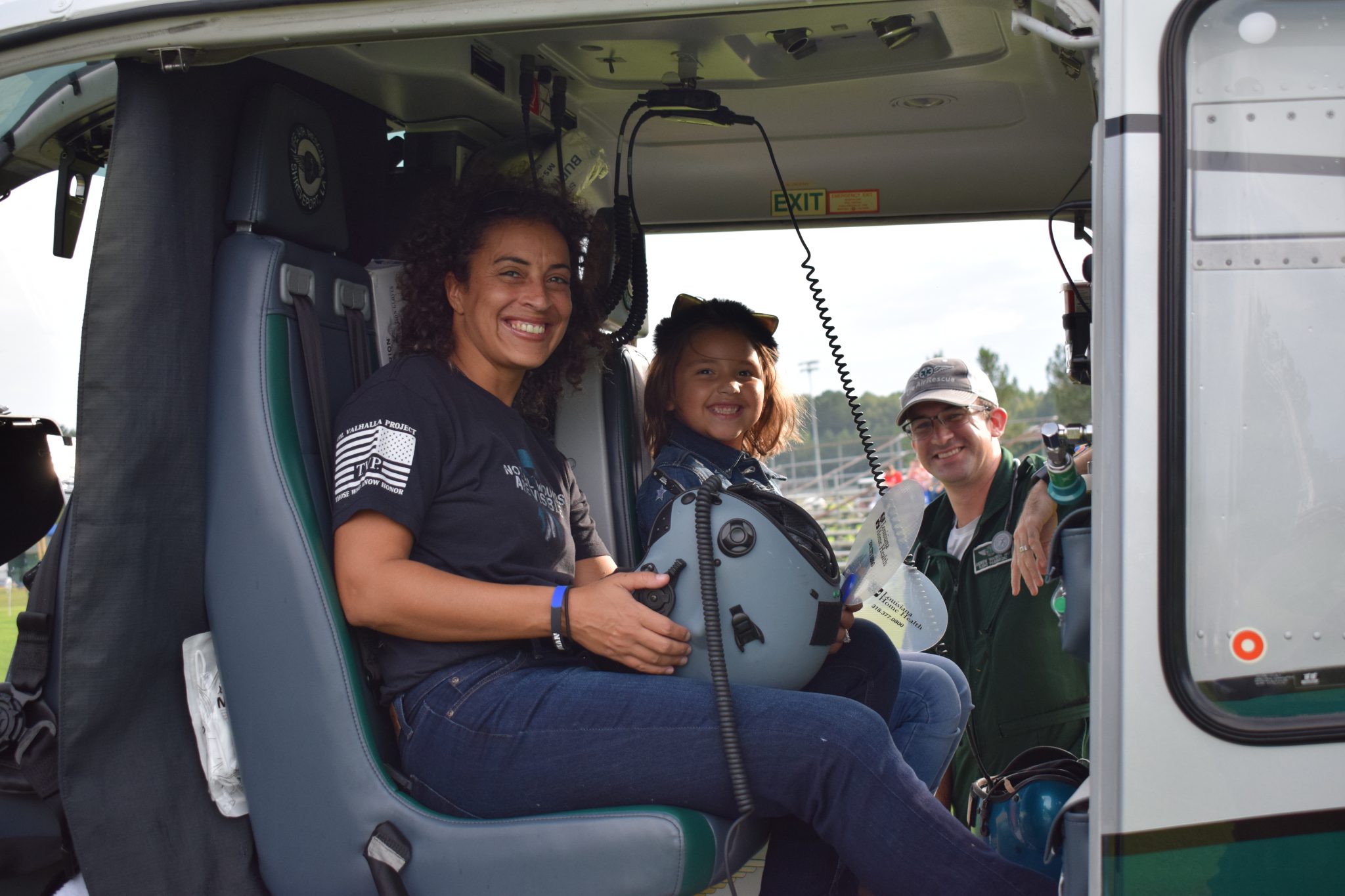 Citizens gathered on the fields of the REC Center on Thursday night in order to show appreciation for the first responders throughout our community at First Responders Appreciation Night, put on by the Greater Minden Chamber. Webster Parish's local law enforcement, fire fighters, and emergency medical responders were the focus of the evening, with many stationed around the event more than happy to talk and answer questions with the community.
Booths were set up by local businesses and organizations to give goodies and treats to the event-goers such as snow cones, popsicles, and handy swag. The businesses and organizations were Webster Parish Tourism, Citizens National Bank, b1Bank, Farm Bureau Insurance, Minden Medical Center, Louisiana Home Health, the Wimberly Agency, and Living Word Worship Center. Gibsland Bank & Trust fed everyone who came with burgers, the Young Women's Service Club served refreshments, and the band for the evening was Flight Delay.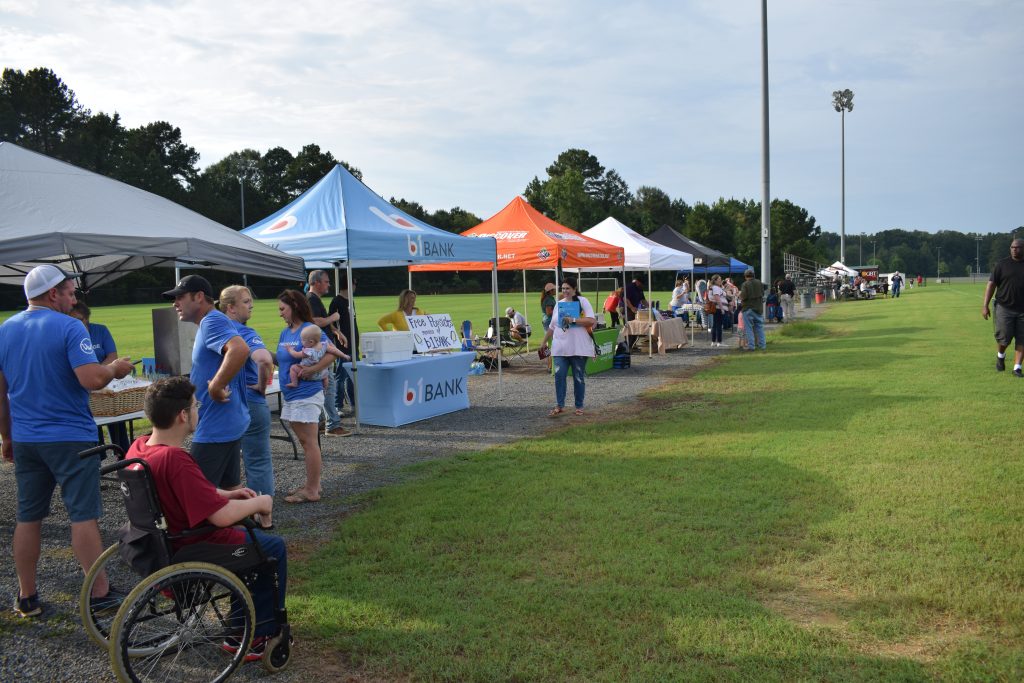 The Greater Minden Chamber also hosted a Duck Derby, during which countless plastic ducks with numbers corresponding with their owners raced down a watery path to see whose would come out on top.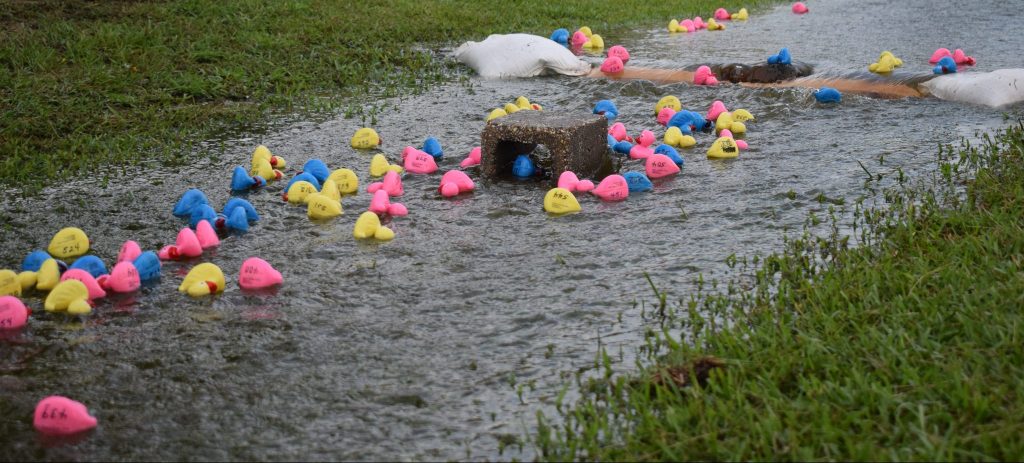 State Representative Wayne McMahen came out for the event as a show of his support. When asked about the event, he stated, "This year is a little different with COVID going on. We're outside, but it was a great afternoon, the temperature felt great, and it was a good turnout. It's great to see the community turn out to let our force responders know that we're behind them and supporting them, and I'm pleased to have the opportunity to do that tonight."
Life & Air Rescue arrival was hard to miss as the whirling of blades could start to be heard in the distance and their EC135 Eurocopter came into view, shortly before landing on the field only yards away from spectators. Andrew Watson, Flight Paramedic for Life & Air Rescue, took the time to go into more detail about what they do.
"We do non-emergent and emergent flights, so anything from car accidents, gun shot wounds, real bad traumas like that, or even patients just at the wrong hospital who need a high level of care during transport," said Watson. "Pretty much anything you can do in the ICU, we can do in the air for periods of time."
To give some context for the speeds the EC135 can reach, a recent trip the crew made from Shreveport to Houston, which included two other additional stops, took the copter roughly an hour and a half. A typical trip from Shreveport to New Orleans takes roughly two hours.
When asked how they felt about the community coming out and showing an interest in their line of work, Watson stated, "We like to show everyone that we're here and available for them anytime they need us. We'd rather be called to every emergency where we might be needed and have them cancel, because we're happy to do that. We'd rather be there just in case you do need us then to not get called on that one time when they misjudge something."
After many rounds countless plastic ducks had succumbed to defeat leaving three standing victorious among the rest. The winners of the Greater Minden Chamber's Duck Derby were Matthew Morgan in Third Place, Jessica Joseph in Second Place, and Keith Jellum taking first place.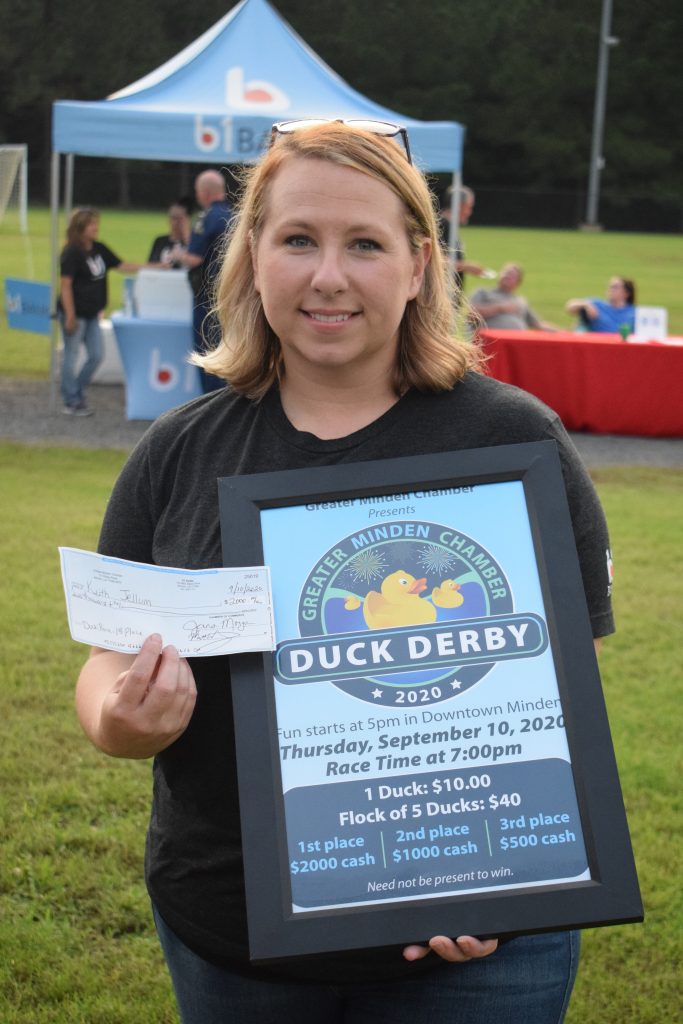 "Our communities can't survive without the policeman and a lot of the first responders who have been kind of thrown under the bus here lately to me. We have to support them. I think we have a great group of men and women who work in our parish. We're blessed to have them keeping us safe and having them out there every day working for us and I'll do everything I can to support them in the future," said McMahen.