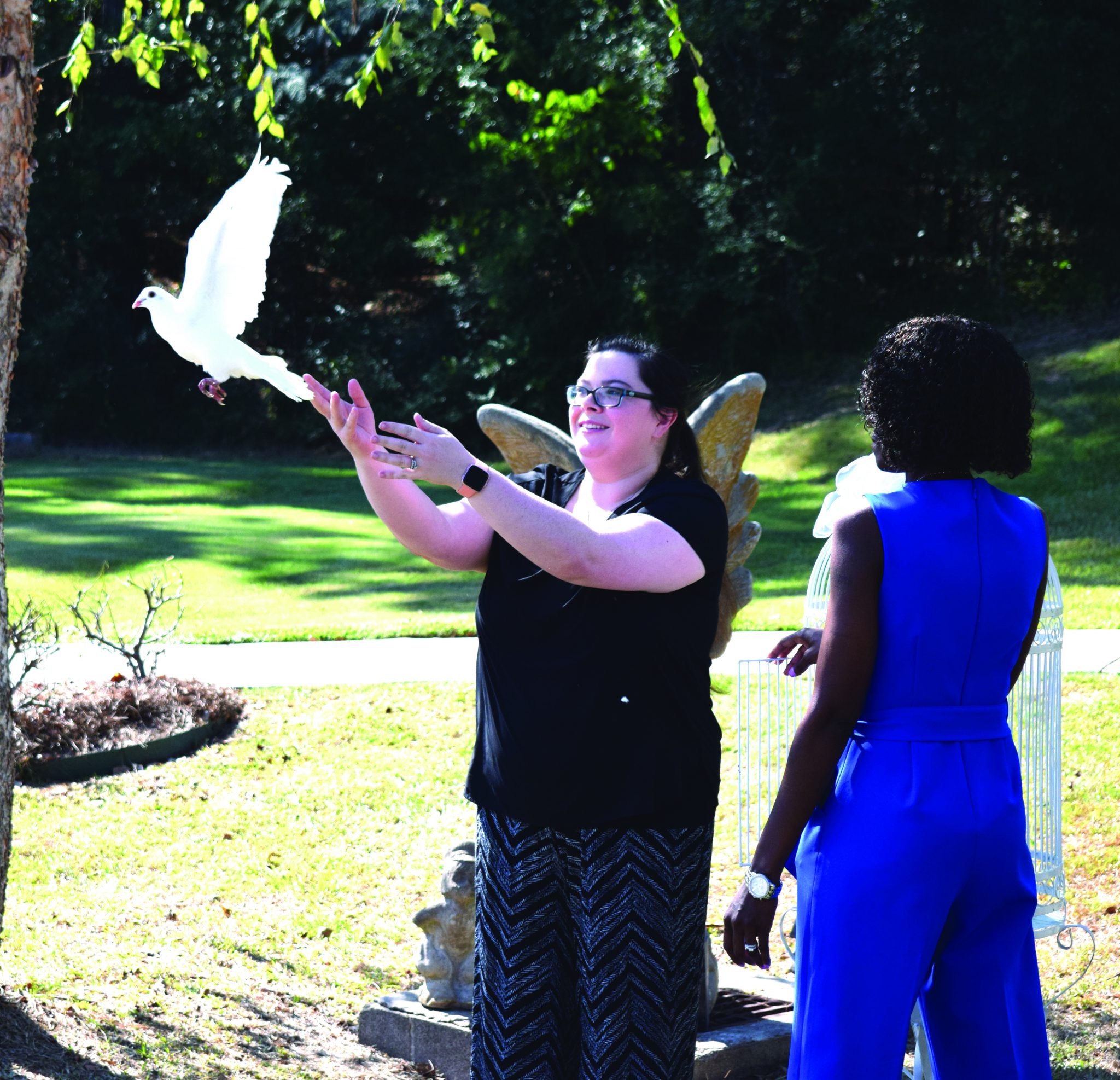 Meadowview hosts 2nd annual White Dove Memorial Service
The staff of Meadowview and members of the local community gathered in Meadowview Health and Rehabilitation's Atrium in order to honor those that have passed away. They did so through White Dove Memorial Service, where doves are released to celebrate the lives of those who have passed in the past year. This is the second year that this service has taken place.
Drinks, finger foods, and baked goods were enjoyed as guests mingled with one another before the reception began. Mr. Ray and the Remix Band played music throughout the event. In front of the room was a mirror, covered with the names of those that had been lost over the course of the last year.
After an introduction done by Denise Flournoy, Director of Activities, Percila Thomas led the room in a moment of prayer.
State Representative Wayne McMahen was the guest speaker. He used the opportunity to share a personal account of his own experiences with loss, recounting the loss of his younger brother when he was 12 years old.
After he was done speaking, those attending gathered outside for the release of the doves. The doves are meant to symbolize peace, love, and unity.
"The white dove program is a Nexion initiative, it's part of the overall core that they offer to all the residents that when they come in. When they come in through the front door with dignity, they should pass back through the door, with dignity. We just want to say thanks, and let them know that when a loved one is lost we feel it as well," said Flourney.
When Rebecca Myles, Administrator, was asked how she thought the event went, she said, "I think it went well. The families are very appreciative. It allows them to rekindle their hearts and appreciation for the gifts of life."