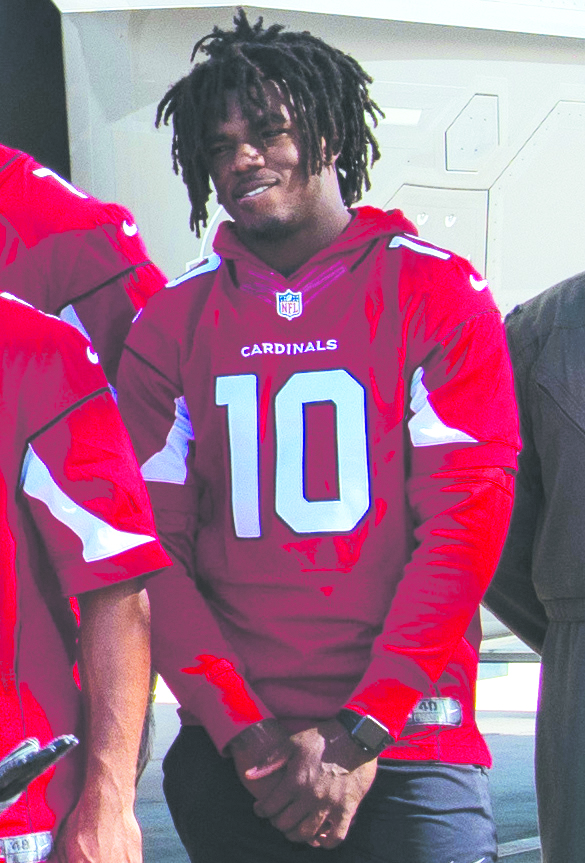 NEW ORLEANS — Former Grambling State University wide receiver Chad Williams was selected in the 17th round by the New Orleans Breakers in the United States Football League (USFL) Draft on Wednesday morning.
Williams had a breakout senior season for Grambling State as the Tigers won the HBCU Black College Football National Championship and the Celebration Bowl. He caught 13 passes for 152 yards in a road loss to Arizona.
That set the tone for the rest of his final collegiate campaign, where he led the Southwestern Athletic Conference in receptions (90), yards (1,337) and touchdowns (11). He also earned first-team All-SWAC honors and was an FCS Second-Team All-American.
Williams was selected in the third round, with the 98th pick, in the NFL Draft by the Arizona Cardinals in 2017. He spent two seasons with Arizona, before moving to Indianapolis in the 2019 season. He spent the past two seasons as a member of the practice squad with the Kansas City Chiefs.
The return of the USFL begins on April 16 and will have a 10-game schedule. New Orleans, Birmingham, Houston and Tampa Bay represent the South Division, while Michigan, New Jersey, Philadelphia and Pittsburgh are among the North Division teams.