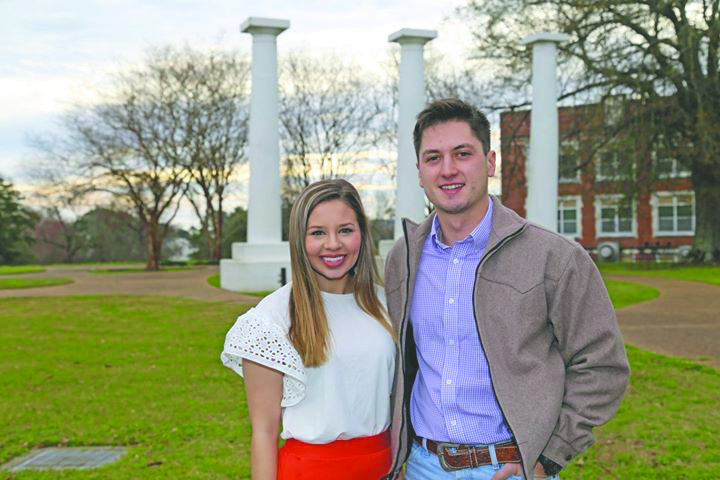 Special to the Minden Press-Herald
NATCHITOCHES – Two Northwestern State University students were named recipients of Order of Omega scholarships honoring Greek leaders on college campuses.
Abigail Reynolds of Minden and Rowdy Burleson of Mansfield are among 138 nationwide recipients of Order of Omega Scholarships that recognize academic achievements, participation and leadership in campus organizations, citizenship and service to the Order of Omega and the campus community. The scholarship is intended to support future academic endeavors. Since 1985, Order of Omega has awarded over $1 million in undergraduate scholarships.
Reynolds, who is majoring in hospitality management and tourism, received the Patrick W. Halloran Scholarship. The award was established to honor Dean Patrick W. Halloran who served Order of Omega from 1964 – 1971.
On campus Reynolds is president of Sigma Sigma Sigma Sorority, vice president of Order of Omega, Freshman Connection student coordinator, Demon VIP chairman and a member of Alpha Lambda Delta Honor Society. Off campus she is a registered Louisiana Lobbyist.
Burleson, who is majoring in criminal justice, received the Kent L. Gardner Scholarship which was established in 1999 to recognize Dr. Kent L. Gardner, former Vice President of Student Affairs at the University of Texas at Arlington and Order of Omega's Executive Director from 1971 – 2013.
On campus, Burleson is a member of Kappa Signa where he has served as rush chairman, president and philanthropy chair. He has also been involved with Freshman Connection as a two-year Connector and Presidential Leadership Program, serving as a PLP mentor.