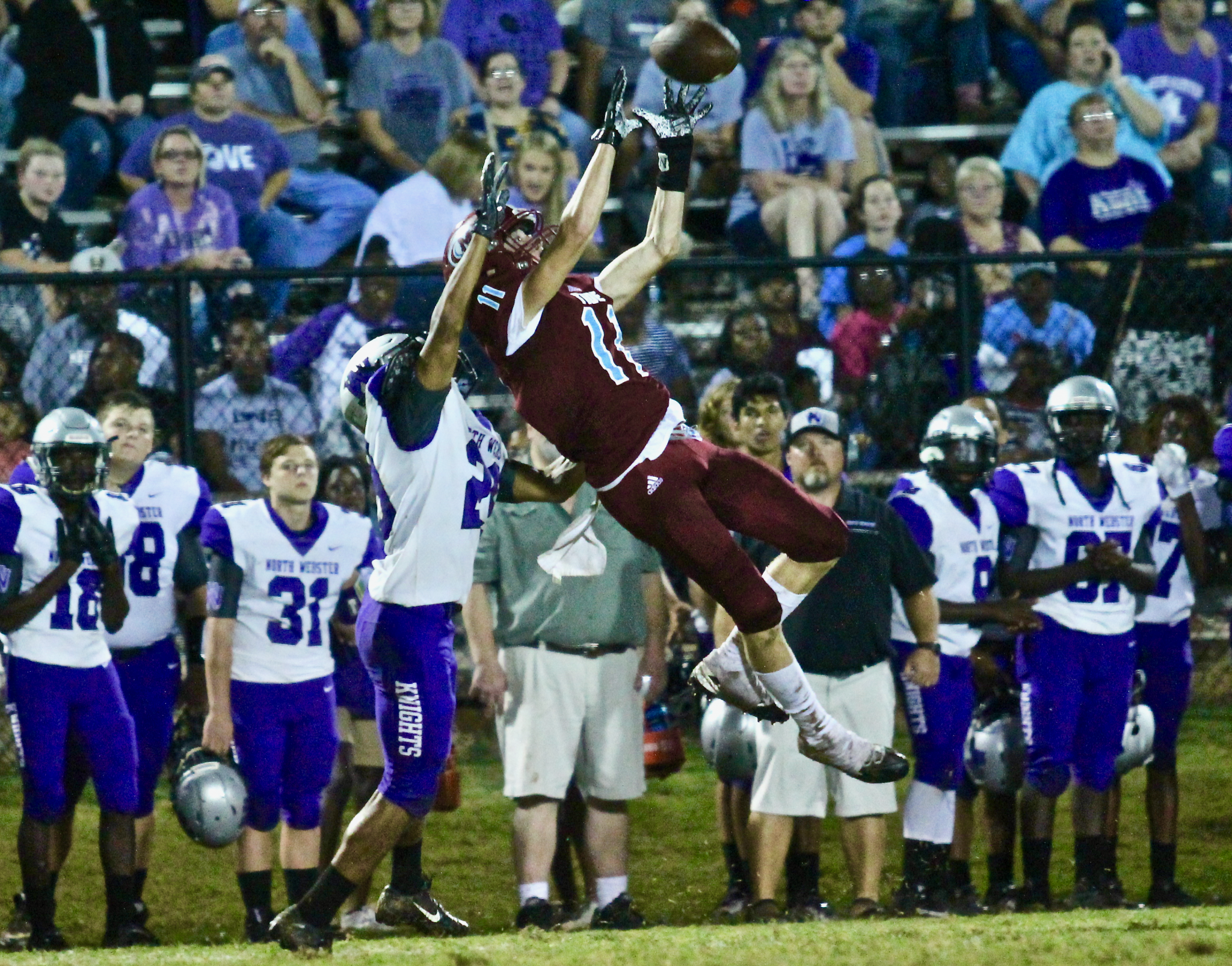 Minden held on to beat North Webster on Friday night 14-7 in a fantastic defensive battle that was full of big plays.
The Knights scored late on a pass to Eddie Rollen to put North Webster in striking distance, but an interception by the Tide ended what was another notch in the belt of a great rivalry between Webster Parish schools.
Minden scored 14 in the first half, once on a run by Lieric Robinson and then by Trey Lister. But the Knights hung around and stayed within reach.
The Tide out-rushed North Webster 137-24 on the night, which ended up being the difference in the game.
Scottie Johnson had six catches for 51 yards, but was mostly bottled up by Minden's excellent defense.
Lister led the Tide with 63 yards rushing, and Robinson added 60.
Both teams are now 2-1 this year.
Glenbrook 39 – Louisiana King's 8
Though DJ Carter's success running the ball has been at the heart of Glenbrook's strong start this year, quarterback Jackson Powell made a name for himself as the Apaches demolished Louisiana King's 39-8 on Friday night in Minden.
Powell was 7-for-16 for 174 yards and a career-high four touchdown passes en route to the win. Sammy Feaster was on the other end of three of those touchdowns, with 105 yards receiving on four total catches.
Glenbrook led 27-0 after the first quarter, and the Apaches made it clear early that they were the better team.
Hayden Harmon led the Apaches with 5.5 tackles, including one for a loss, and Cale Hollis had 4.5 tackles and one sack as well.
Carter led Glenbrook again with 84 yards on 15 carries as the Apaches improved to 3-2 this season.
Lakeside 34 – Mangham 49
This story will be updated.