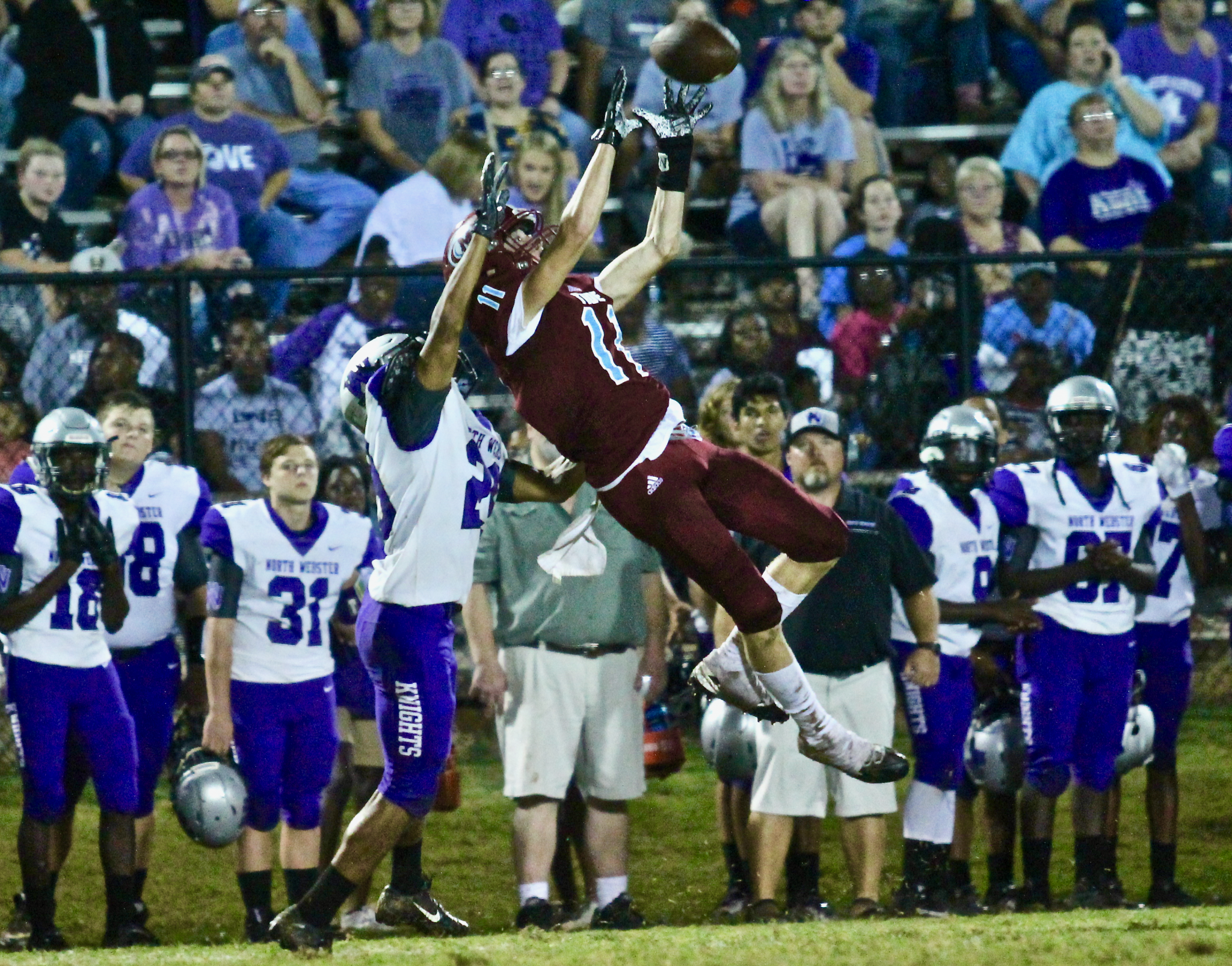 Minden held on to beat North Webster on Friday night 14-7 in a fantastic defensive battle that was full of big plays. It came down to the final one, as the Knights made an incredible fourth-quarter comeback that fell just short.
"It was a tough loss for us, we're disappointed," North Webster head coach John Ware said. "It was a big game, and I don't think we played very well at all. But that's how it goes. We're a little banged up but we have to pick up and get on to the next game."
The Knights scored late on a pass to Eddie Rollen that capped a two-play drive to put North Webster in striking distance with five minutes left in the game.
North Webster forced Minden to punt on the following possesion, got the ball back and drove down to the 15-yard line in a two-minute drill style drive.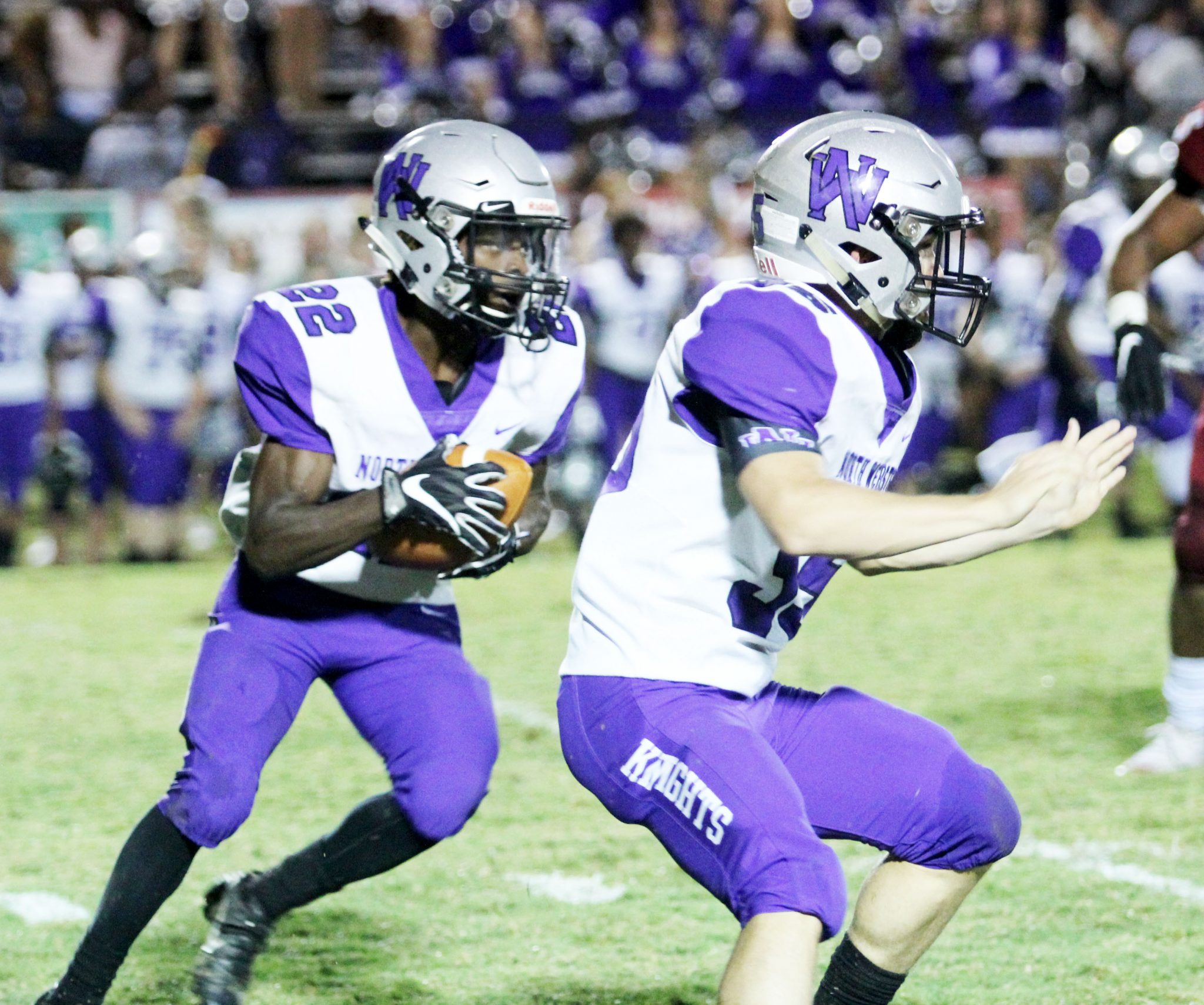 A controversial interception followed to end the game. Minden fans will argue it was great defense, while North Webster fans will certainly disagree. Either way, it capped off another excellent game in this storied rivalry.
"We just didn't make any plays in the first half on offense," Ware said. "We couldn't get into the flow of the game really."
Minden scored 14 in the first half, once on a run by Lieric Robinson and then by Trey Lister. But the Knights hung around and stayed within reach.
The Tide out-rushed North Webster 137-24 on the night, which ended up being the difference in the game.
Scottie Johnson had six catches for 51 yards, but was mostly bottled up by Minden's excellent defense.
"We've played pretty good defense these first few weeks," Ware said. "If we can get some consistency on offense, I think we'll be in good shape."
Lister led the Tide with 63 yards rushing, and Robinson added 60.
Both teams are now 2-1 this year.
North Webster returns to Springhill on Friday to play host to Sterlington, the #1 team in 3A, on Friday at 7 p.m.
"They're very good," Ware said. "They're the top team in the state for a reason. It's going to be a fun atmosphere. I hope it will be a good game too."
Minden heads back on the road to play at Mansfield on Friday night at 7 p.m.