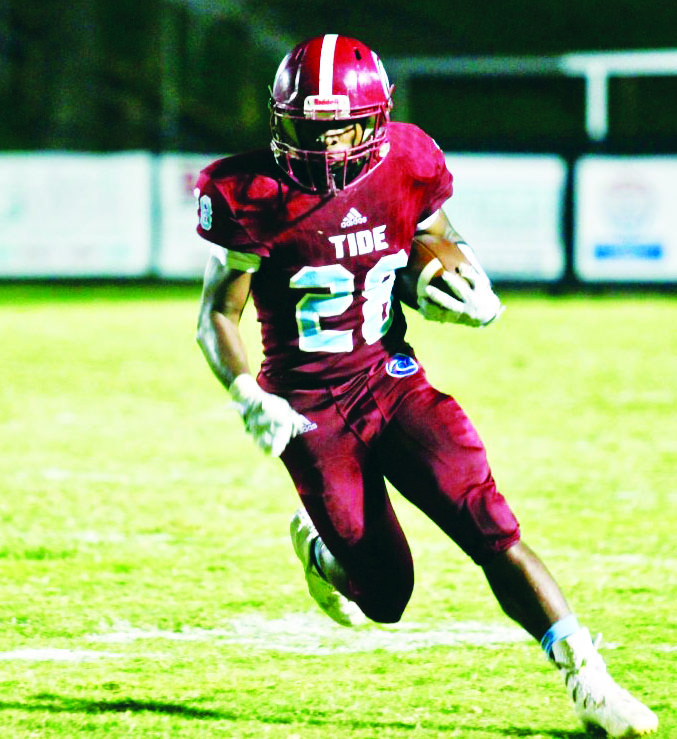 Big games and matchups have littered tonight's schedule in what may be a wet, wild weekend in prep football.
Minden (4-1)
vs. North DeSoto (3-2)
The Pit, 7 p.m.
The Tide have won four-straight games after an opening-week loss to Parkway. North DeSoto is the toughest opponent that Minden will have faced since the first week against the Panthers.
But, the Tide have a ton of confidence and are playing at home.
A win over the Griffins would catapult the Tide into the 4-A state Top-10 power rankings heading into a brutal part of the schedule.
Minden struggled on offense last week against BTW, reverting to habits from last season despite picking up a relatively easy win.
The Tide need big plays from the receiving core and a solid game on the ground from Lieric Robinson and company.
North Webster (2-3)
vs. Bossier (5-0)
Springhill, 7 p.m.
The undefeated Bearkats head to Springhill for the first district game of the season for both teams.
Bossier has rolled through their schedule unscathed, but it hasn't been a super difficult one.
North Webster, on the other hand, has had one of the toughest schedules in the state.
The Knights have struggled to get all of their best players on the field at once, something that head coach John Ware will hope to have remedied by tonight.
The Knights desperately need a win at home tonight.
Glenbrook (4-2)
vs. River Oaks (1-6)
Monroe, 7 p.m.
The Apaches had a week off to rest after rolling through the opening half of the schedule.
Glenbrook has been on fire, especially on offense, through the win-streak.
The Apaches will need another big game from Jackson Powell at quarterback, as teams have started to load up the box in anticipation of DJ Carter running the ball out of the backfield.