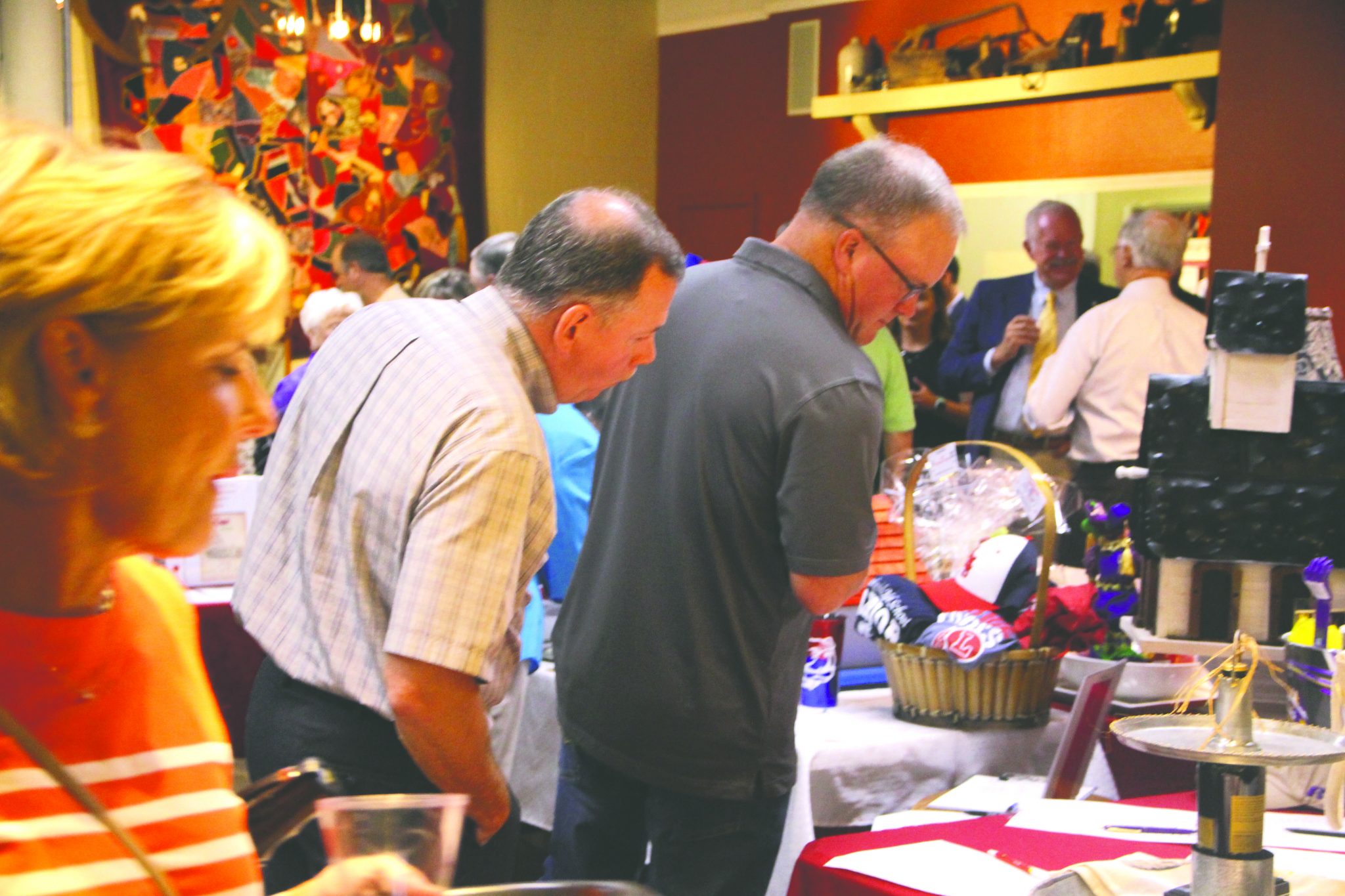 Heure D'oeuvres, good company, and a plethora of silent auction items were enjoyed in the setting of the history of Webster Parish at the eleventh annual Dorcheat Museum Fundraising Gala.
The event is hosted to raise money for the museum which features elaborate scenes and stories of the area's past. Silent auction items included everything from haircuts, to artwork and grilling equipment.
The museum's director, Schelley Francis hoped the event would help raise enough money to begin work on an expansion to the museum into a neighboring building. Beginning the expansion will take about $100,000 and a goal of $30,000 was set for the night. The expansion, overall, is set to cost about $500,000 including construction, exhibits, and new heating, air, and roofing.
The museum hosts classroom field trips, travel bus tours, Red Hat Ladies, churches, scouting and retirement center groups while teaching about the rich history of the region. They also host events with local historians who share presentations on historical topics.
Melanie Parks, a supporter of the museum was enjoying the festivities. Parks says she enjoys coming to the history talks and wanted to support the organization.
"A lot of people don't realize that this is here but it's awesome," Parks said.
People of the community not only support the museum financially, but through donations of items with historical significance. Jack Montgomery, was having a conversation next to a West Point uniform on display in the military section of the museum. The uniform happened to be donated to the Dorcheat Historical Museum by his son, John Montgomery Jr., who was a graduate of West Point. His grandson, John Montgomery III, is also a graduate of West Point.
The event was also attended by many local business and political leaders including Mayor Terry Gardner, former Mayor Tommy Davis, and School Board President, Johnnye Kennon.
"I enjoy seeing everybody and inviting people to see what we've done over the year. A lot of the people here are come to our talks that we have during the year," Francis said. "It's a good time to get out and see friends, family, and some of our local business leaders that people may not get to see everyday."
The museum is open Tuesday – Friday from 10 am to 4 pm with an hour lunch from 1-2 pm. Admission to the museum is free.