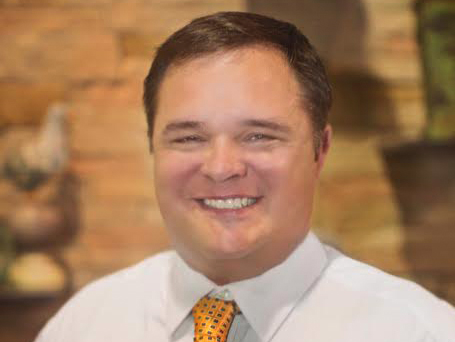 BP settlement funds could be used to offset costs of extending program
Tryfon Boukouvidis
LSU Manship School News Service
BATON ROUGE–The Senate Finance Committee approved a bill Monday that would ensure that the state funds full-time students who are in foster care until they complete high school or turn 21.
Currently, Louisiana supports foster children until they reach 18 without taking into consideration whether they have completed high school by that age.
The bill would cost about $1 million. That raised concerns among some committee members worried about the state's project revenue shortfall.
But the panel's chairman, Eric LaFleur, D-Ville Platte, offered an amendment to cover the appropriation from an annual $53 million oil-spill settlement with BP, the global oil company. The bill goes next to the full Senate.
Sen. Ryan Gatti, R-Bossier City, who sponsored the bill, said that failing to extend the support would be "devastating because this is not the nuclear family where the child walks out at 18 and says, 'I'm gonna join the Marine Corps, I'm leaving.'"
He added that once some foster children reach 18, they end up living at laundromats or becoming victims of sex trafficking as they are "the weakest among us."
Marketa Walters, secretary of the Department of Children and Family Services, said that out of roughly 200 foster children "aging out" of the program this year, about half chose to remain connected through the agency's Independent Living Program.
Young people still in high school can now receive federal money until they graduate, but not state dollars, she added.
"We're hanging by a thread, members," she lamented. "Our caseloads are appalling."
She said her department had a young adult program that was stopped in 2013.
Before LaFleur offers his amendment to provide funding from the BP settlement, Sen. Bret Allain, R-Franklin, said, "I love the bill, I wanna do it, but to get money to you, I have to get it from somewhere else."
Sen. Sharon Hewitt, R-Slidell, responded: "If we cannot find $1 million in a $15 billion budget, we would have failed miserably in this session."
Hewitt observed that the state does not house prisoners for less than $18 per day. "If that is a likely outcome," she said, "you're gonna pay more to house them as a prisoner than to support them to get a high school degree."
Walters said research across the nation indicates that raising the age for assistance even by a year could give "a great deal of support" to these young people.