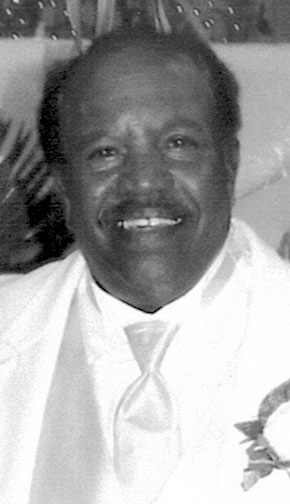 Gene Oreall Norton began adventurous work experiences in Los Angeles as a produce manager at A B C Market in Los Angeles, California. Moving back to Homer, Louisiana Gene was employed at the Springhill Paper Mill (bleach plant) for many years and worked at Sidewinder as a machinist. Gene decided to start his own entrepreneur business and worked diligently and hard until his death. Gene, as family and friends most often called him was a life long resident of Homer, Louisiana and passed peacefully at his residence in Minden, Louisiana on February 23, 2018 at the age of 72.
Gene is survived by his father, Mr. Jesse Norton; his children Cathy Smith (Fasaha), Latonya Washington (Mario) and Gene Rashad Norton (Kimberly). One brother, John Norton, Sr. (Belinda) and one sister, Berdell Thompson (Don). Gene has 12 grandchildren and 7 great-grandchildren; 3 nieces; Tanika (James), Toia Mendesha (Menfin), Nina (Charmin); one nephew John Norton Jr and one goddaughter, Quameshia Kennedy. Waiting on his arrival at Heaven's gate will be his precious family members that preceded in death; his mother, Bertha Reed Norton, brother (Jessie George Norton); grandmothers, Eula Reed and Cora Norton and grandfathers, Benjamin Reed and Bet Norton, "eight great nieces and one great nephew.
Gene was born in Homer, Louisiana on June 26, 1946 to Jessie and Bertha Norton. He graduated from Homer High School (Class of 19??) and furthered his education by attending college in Compton, California. At an early age, Gene dedicated his life to Christ at Mt. Pisgah Methodist Church in Homer, Louisiana. Returning home, Gene welcomed his first baby daughter, Cathy. Gene married his high school sweetheart, Bennie Marie Mozeke and to this union a baby girl was born (Latonya). On April 23, 1977, Gene married Alma Kinsey Norton and to this union a baby boy was born (Rashad Gene). All his children, grandchildren and great-grandchildren were the most important part of his life.
Gene was a devoted father and loved outdoors. He enjoyed fishing, traveling, dining out and most of all participating with the Claiborne Parish Male Chorus. He was a spiritual gospel singer involved in his community and numerous church activities. He will deeply be missed by his family, friends, a devoted friend, Delores Gandy and all who knew him.
A funeral service is scheduled for 11:00 A.M. on Saturday, April 28, 2018 at Mt. Pisgah Methodist Church on 270 Turner Road. Minister Jocelyn Cole, officiating. Condolences may be received at the home of John Norton, Sr. on 405 Patrick Street.