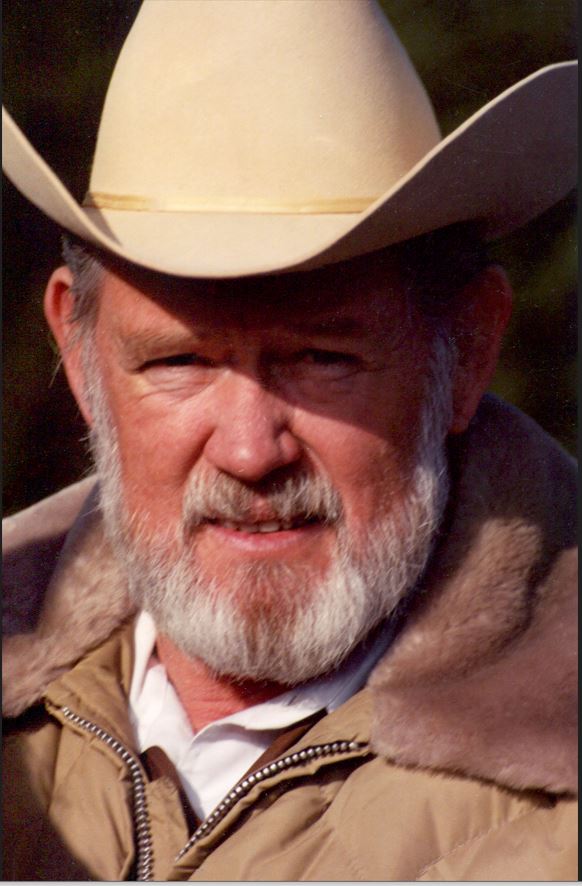 Neal Simmons of Brackettville, Texas, went home on January 10, 2023. He was born Gilmer Neal Simmons to parents Earnest and Corneil Simmons on October 10, 1941. There's a reason you may have never heard his given first name; he never liked it! Neal was born a Texan, but while young, the family moved to Homer, Louisiana. It is there that he spent his childhood with his two younger brothers, Wayne and Ronnie.

If you spoke with Neal in the last few weeks of his life, you would have heard him say he was 81 years old and had a hell of a life and that he did! A cattleman at heart and in practice, for the majority of his adult life, he owned and operated a ranch and N-S cattle company in Doyline, Louisiana, until his 50s. Neal also worked as a mail carrier for the US Postal Service to support his passion for cattle until an early retirement.

Neal met the love of his life, Barbara, in his later years. Married at 40 years old, Neal's first child was his stepson, Caric Biles, whom he adopted and gave his last name. Neal and Barbara then expanded their family with a second son, Barkley Simmons. Neal supported and shared in Barbara's culinary gift with their restaurant on the back porch of their Louisiana ranch home through the 80s. Not long after, the family made their way to Texas, where Neal worked as both a food service director and ranch manager. He and Barbara would return to the restaurant business and later shared the family business with Barkley. If you enjoyed a meal from the grill at one of their restaurants, Neal was likely responsible for cooking your preferred choice of protein to perfection, his ribeye steak being a hometown favorite.

Not one to be idle, Neal worked well into his seventies. He never met a home he couldn't remodel or add a polishing touch to, and it was a passion shared with his wife, Barbara. Every place they called home, they made beautiful. The most recent being their historic late 1800s rock building at the heart of Brackettville, Texas. Neal originally converted the building into a restaurant the family ran for years. Later, he remodeled it into their primary residence with the commercial kitchen remaining, along with the family's passion and love for good food.

Neal Simmons lived a full life. He was proud of his family, hard work, and many accomplishments. He is survived by his wife, Barbara, son Barkley, and daughter-in-law Amanda, all of whom invite you to share your memories of Neal at his Celebration of Life to be held on the lawn at the Simmons residence in downtown Brackettville, 112 North Street, at 3:00 pm January 21, 2023.
Hillcrest Memorial, www.hillcrestmemorialfuneralhome.com