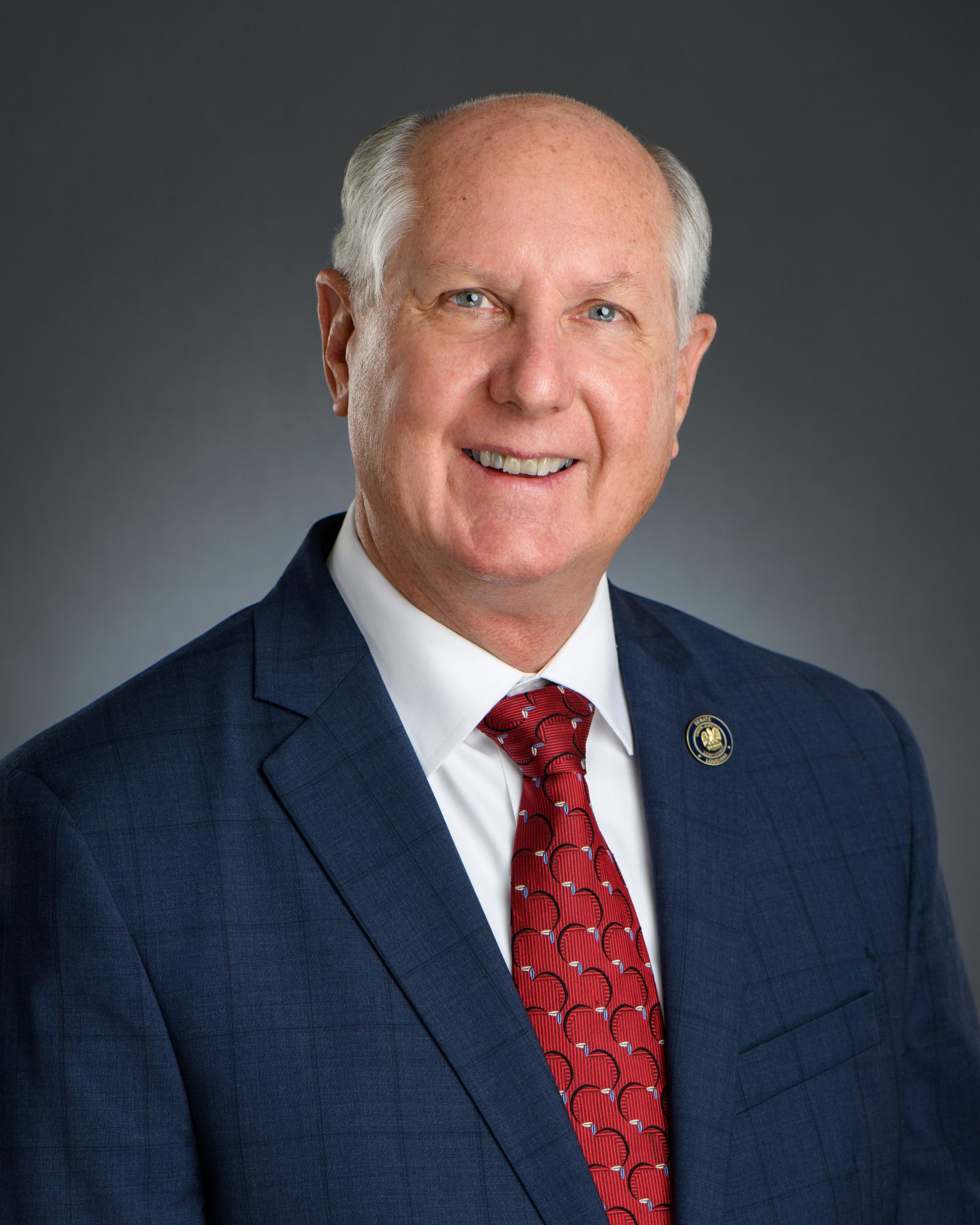 Focused on Strengthening NWLA and Fixing a Broken State Government
Bossier City, LA.- State Senator Robert Mills, a lifelong conservative Republican and resident of Bossier, will be seeking a second term in the October 14, 2023, primary election. Four years ago, in his first bid for public office, the oil and gas businessman unseated the incumbent by crisscrossing the district, listening to constituents' concerns, and pledging to get things moving. "Voters sent me to the legislature to fight for our families and future, and that's what I've been doing ever since being sworn in. We have solid, hardworking people who deserve a state government that is working for them, not against them. That's my priority," Mills said. To help ensure free and fair elections, Mills authored and passed legislation controlling how absentee ballots must be returned and handled.
Mills sits on the following committees: Education, Insurance, Judiciary A, and Retirement, where he is Vice Chair. He has already started making a name for himself in state education reform by authoring a bill requiring the adoption of scientific reading in all public elementary schools. "We are about to see some amazing gains in reading comprehension and critical thinking tests among our children. It's going to improve their education and strengthen our workforce for years to come," Mills said.
For his work in making the state more business-friendly and competitive with neighboring states, the Louisiana Association of Business and Industry (LABI) has given Senator Mills their MVP award for three years straight. He has been a consistent leader in reforming our tax structure, promoting job training, and finding solutions to reduce our astronomical insurance rates. Mills stated, "We have the seventh-worst legal climate in the country and the second-highest car insurance rates. Lawsuit abuse causes job losses, and the explosion in attorney advertising has led to a 'Jackpot Justice' system that is hurting our workers and homeowners." In 2020, Mills worked to pass automobile liability insurance and tort reform, but special interest groups killed much of the legislation. Two years later, Mills and other conservative senators were able to pass legislation improving consumer protection and reducing deceptive advertising.
After the adoption of new legislative district lines, for the first time since 1972, most of Bossier City will be represented by a state senator who lives in Bossier Parish. "For several decades, Bossier City was represented by a senator from another parish, and it's a welcome development that the majority of Bossier City and Bossier Parish are now united in Senate representation. I look forward to representing them and the Minden area, bringing leadership and investment to Northwest Louisiana. We are positioned to experience real economic growth and prosperity," Mills said.