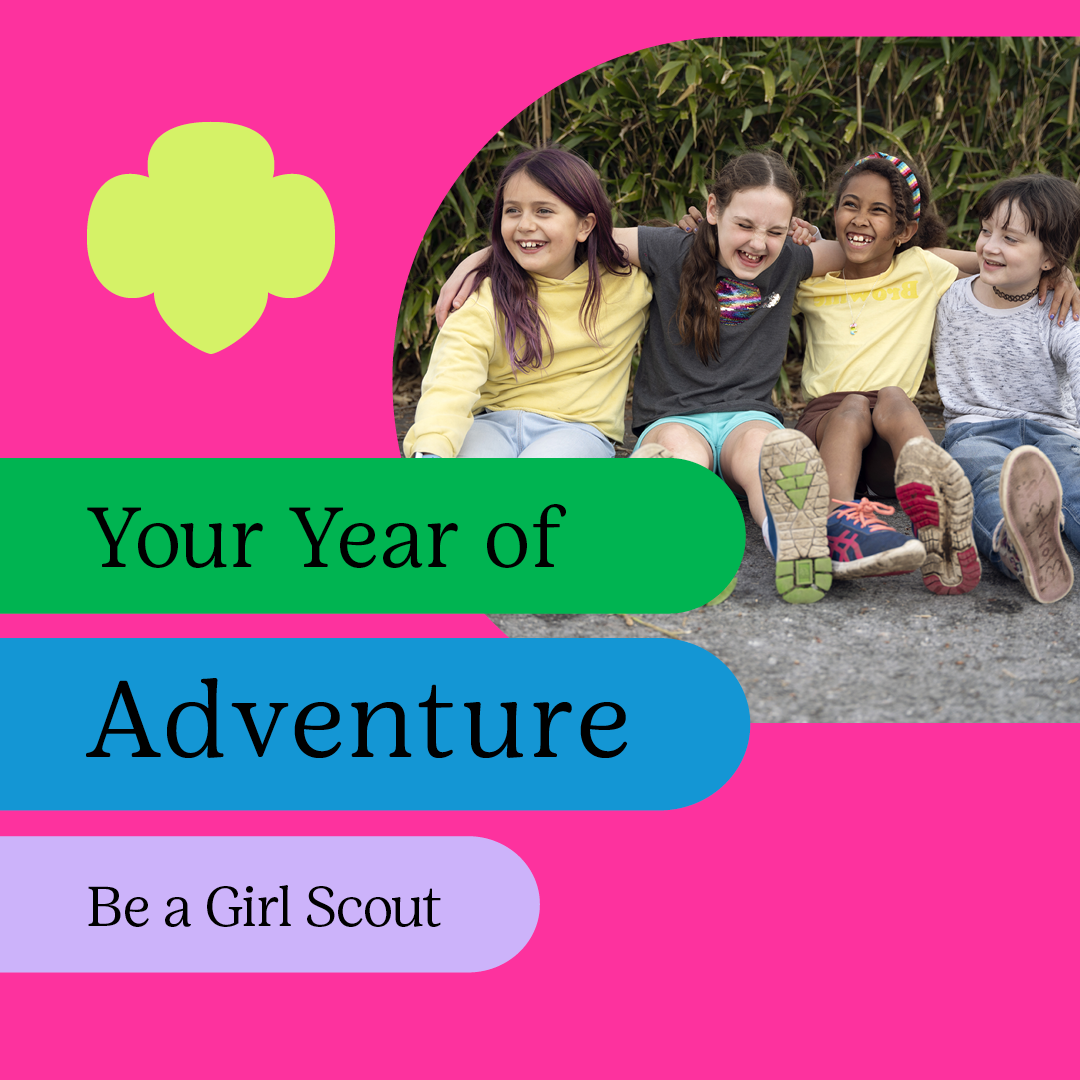 The 2023-2024 Girl Scout year kicks off on October 1st; girls across the state of Louisiana are ready to get back to Girl Scouts!
LOUISIANA – School is back in session, the weather is cooling down, and the new Girl Scout year is about to begin! Girl Scouts of Louisiana – Pines to the Gulf, which covers all Louisiana parishes west of the Mississippi River, has an outstanding year planned. The upcoming 2023-2024 Girl Scout year is full of excitement, leadership, entrepreneurship, and friendship! There are opportunities for all girls, regardless of where their interests lie. Join us at one of our camp properties for a hike through the woods, participate in a robotics workshop, and even learn to code!
Girl Scouts across the state are also hard at work completing their Bronze, Silver, and Gold Awards. These awards have a lasting impact on their communities and teach the girls the importance of giving back. These awards can also help girls earn college scholarships, with values of over $10,000!
Girl Scouts is open to girls in grade Kindergarten through 12th grade and offers opportunities for all age levels! Here at Girl Scouts, our mission is to build girls of courage, confidence, and character, who make the world a better place. If you are interested in learning more about Girl Scouts, check out Girl Scouts of Louisiana – Pines to the Gulf website here. You can also send an email to info@gslpg.org or call 1-800-960-2093.