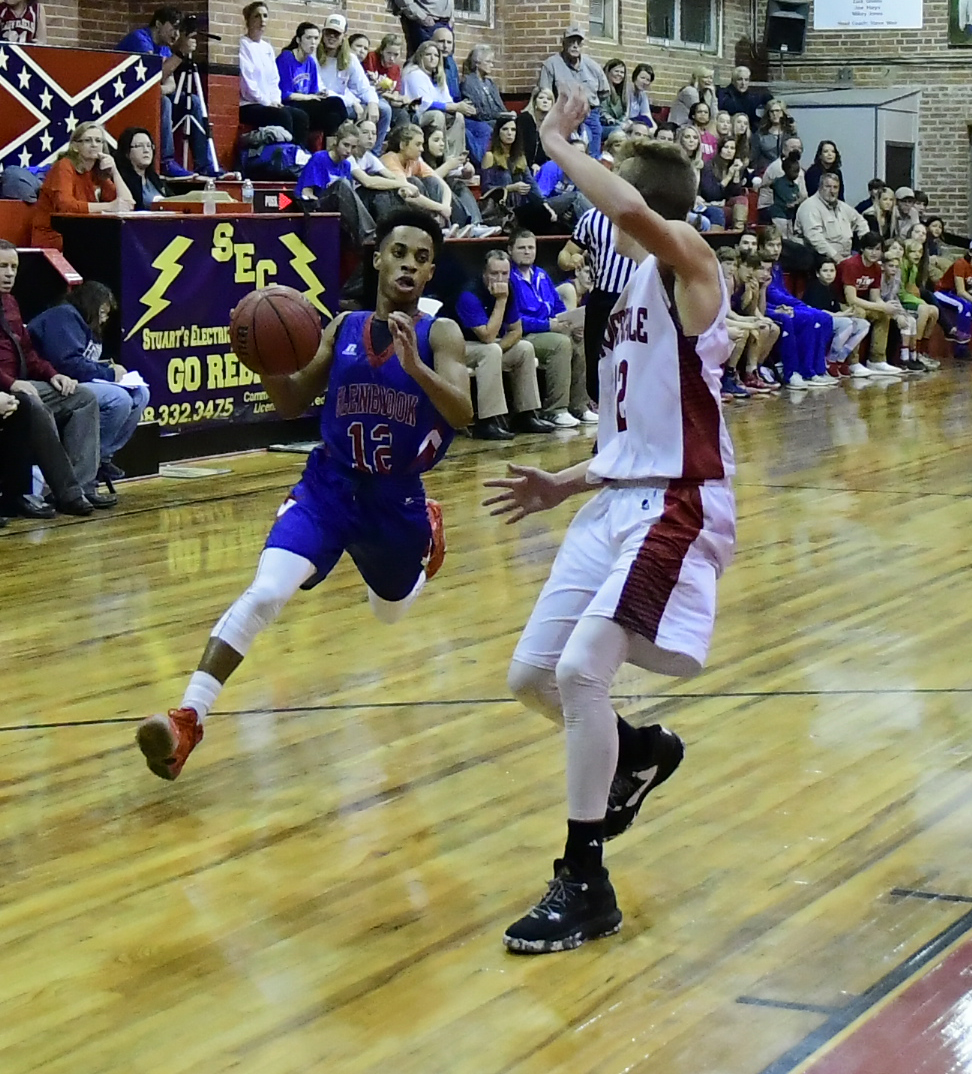 COUSHATTA – The Glenbrook Apaches and Lady Apaches had a night to forget.
Both teams suffered double-digit defeats Tuesday night at Riverdale Academy against the Rebels and Lady Rebels, with the boys going down by a score of 56-40 and the girls falling 52-33.
Glenbrook boys head coach Jeff Dalton is still filling in for the girls team as well while Rendi Dillard is on leave with her newborn daughter. He spoke briefly after a night where nothing seemed to go the Lady Apaches' way.
"The girls came out slow on the defensive end for the second game in-a-row," Dalton said. "We had too many breakdowns and we did not do a good job on the boards."
The Lady Apaches also went cold from the field, as they were unable to hit a shot, even from close range.
"We missed 14 shots from 3-feet and in," Dalton said. "It's hard to win when you combine the two."
Olivia Dalton led the team with 12 points and 12 rebounds and Alyssa Martin had 10 points.
In the boys game, Dalton's team fell by 16 points, but according to the head coach of the Apaches, there were other factors that helped determine the outcome, such as the free-throw and foul discrepancy.
"Both teams played exactly the same way, yet they shot 34 free throws in the first half," Dalton said. "They were also only called for 12 fouls the entire game. That's probably all I should say about the game."
J.C. Brown and Joseph Windham each had 8 points to lead Glenbrook.
Both teams will look to get back on the winning track Friday night at home against Tensas Academy.
Following the game against Tensas, Glenbrook will be off until 2017, where they will begin district play to start the new year, with contests at home against Prairie View Academy and on the road against Union Christian Academy.