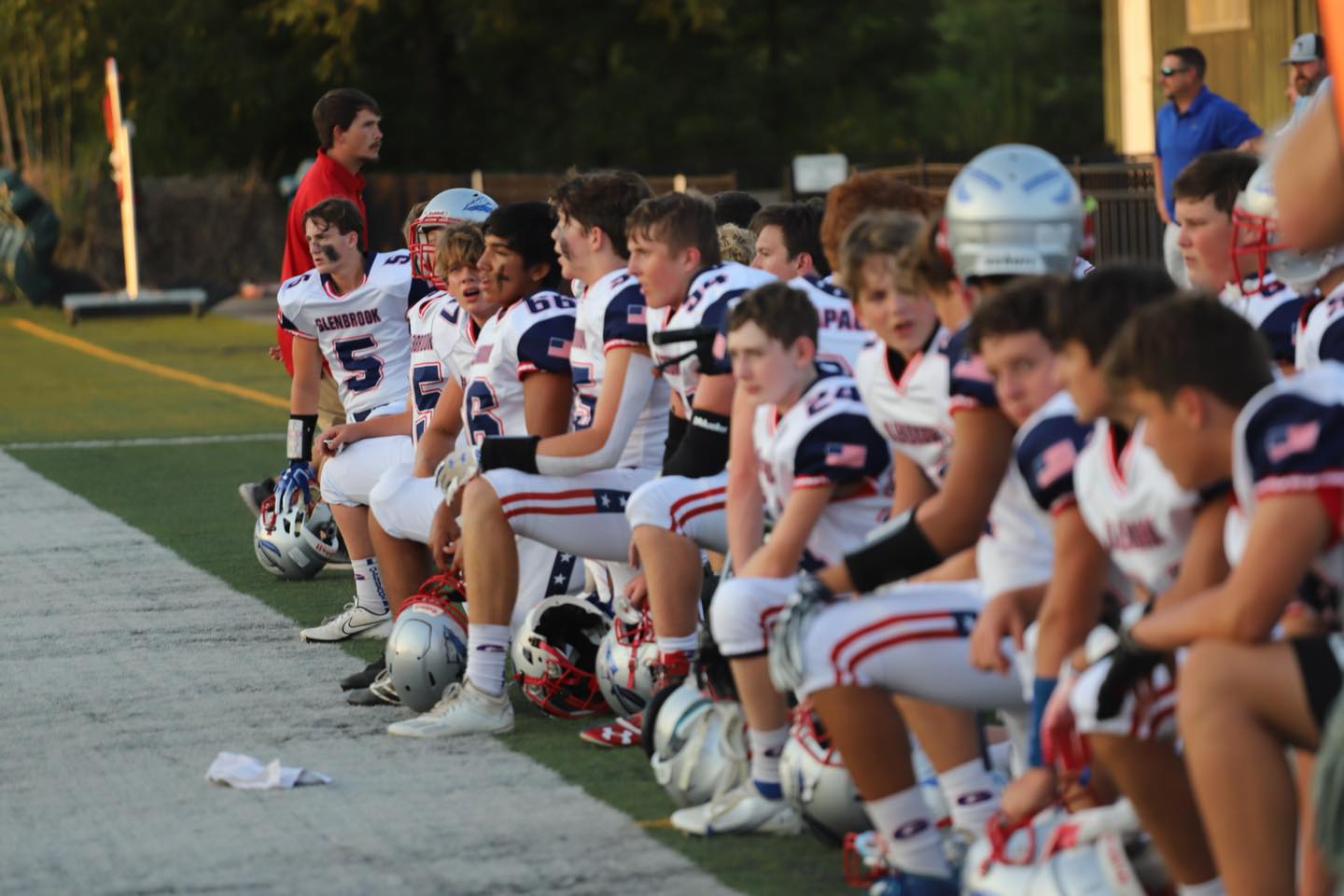 The Glenbrook Apaches had raced out to early leads in every game they had won this season heading into Friday night's home finale against Arcadia.
And to celebrate their first season playing in the Louisiana High School Athletics Association, the Apaches did it again.
Glenbrook scored on its first snap from scrimmage and never looked back as the Apaches ended their first LHSAA season with a 55-12 win over Arcadia at Apaches Stadium.
That opening touchdown was a long touchdown pass from Ty Feaster to Landry Powell. But the Apaches were only getting started. They would score five more touchdowns before the first quarter ended, building a 42-6 heading into the second quarter of play.
Feaster would go on to finish with three touchdown passes.
"It was nice playing at home and getting to finish in positive fashion in front of our crowd like that," said Glenbrook head coach David Feaster. "It's not very often you get to finish a season with a six-game winning streak. Everybody loses their last game except for a state champ. We got to go out on a positive note and our players got to hang around on the field after it ended and talk with people. It was really a nice night."
Glenbook's season concluded with a record of 8-2 overall and 5-2 in District 1-1A.
"It is unusual," Feaster said of his team having such a strong season but being ineligible for postseason play in their first year of LHSAA athletics. "We're just taking it in stride and moving on to the next sport. I try to make the point every once in a while that high school football is not just about seeing if you can get a ring. It's nice when you have that goal in front of you. It's what you strive for. But I think I saw our guys this year strive just as hard as they would have had they had a chance to go win a state championship."
And even without a title of any kind, Coach Feaster admitted it was a season to remember.
"The whole season I don't think I've had one starter miss practice where we'd have to deal with it and sit him down. They did everything we asked and took care of business every week, and when we played good teams they rose to the occasion and were excited about playing Calvary and all those other teams. And when we played weaker teams, they still practiced hard and played hard. I don't know how many times people were asking if our next game was going to be a trap week for us, or if we thought we might have a letdown after playing real well and then going up against a weaker team? But we never did. We played hard every week. Everything that high school football is all about, we were able to accomplish this season. The fact that we can't win a state championship is disappointing, but it's not the whole ball of wax."