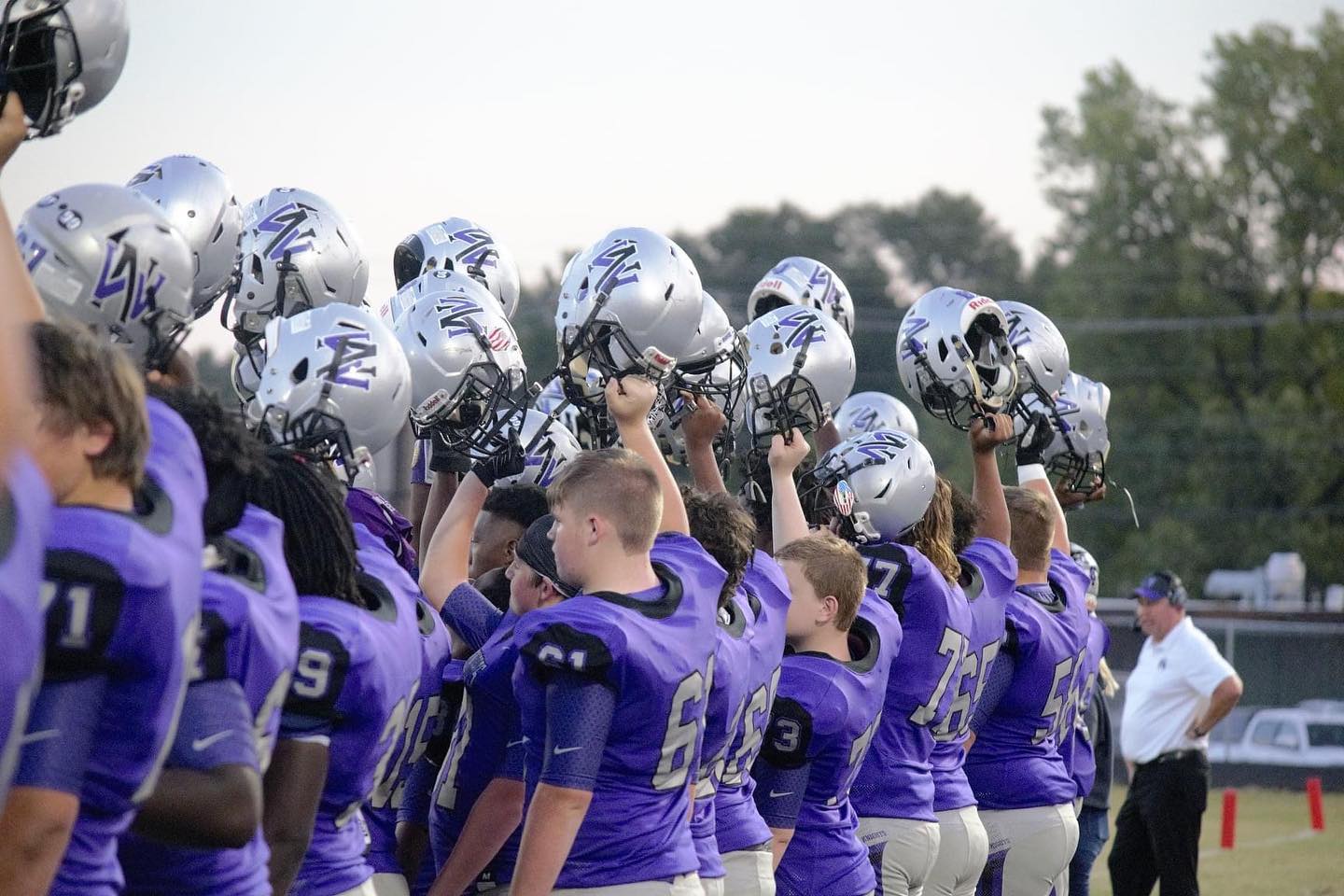 North Webster is hoping a strong finish will provide plenty of playoff push after the Knights' shit out Green Oaks 44-0 at Baucum-Farrar Stadium Friday night.
North Webster closed out regular season play at 5-5.
Two-way offensive and defensive standout Ja'Marcus Stephens again was the catalyst for the Knights, scoring three rushing touchdowns as well as a 65-yard pass reception.
"He's a warrior," Knights coach John Ware said about Stephens. He's one of those old-school players that don't want to come off the field at any point. I pulled him in the second half because we were ahead and he's been a little banged up here and there. Of course he didn't want to come out. He's a football player and wants to play. It's one of those things where we're definitely glad to have him."
The Knights marched out to a 31-0 halftime advantage before resting many of their starters in the second half. It was North Webster's second straight win to close out the regular season after earning a crucial 38-22 road win at Mansfield last week.
"That's very important just to get back on a winning track," Ware said of his team's strong regular-season finish. "We just had some bad fortunes throughout the season that kind of put us back a little bit. But we thought the whole time we had a good football team. To put it all together those last two games makes it fun again. The kids deserve that. They worked their butts off to get into this position. It didn't just happen. They kept working."
Ware and the Knights, ranked No. 24 in GeauxPrep.com's unofficial Class 3A power rankings, will learn who they will face in next week's playoff opener when the Louisiana High School Athletics Association releases postseason brackets on Sunday.
"What I looked at this morning would be St. James," Ware said Saturday morning of the Knights' potential first-round playoff opponent. "But you never know. St. James wasn't even in the picture when we started looking and thinking about it last week, so I don't know how that happened all of a sudden. All I know is that we're happy to be in the playoffs and ready to take on whatever team that we end up with."