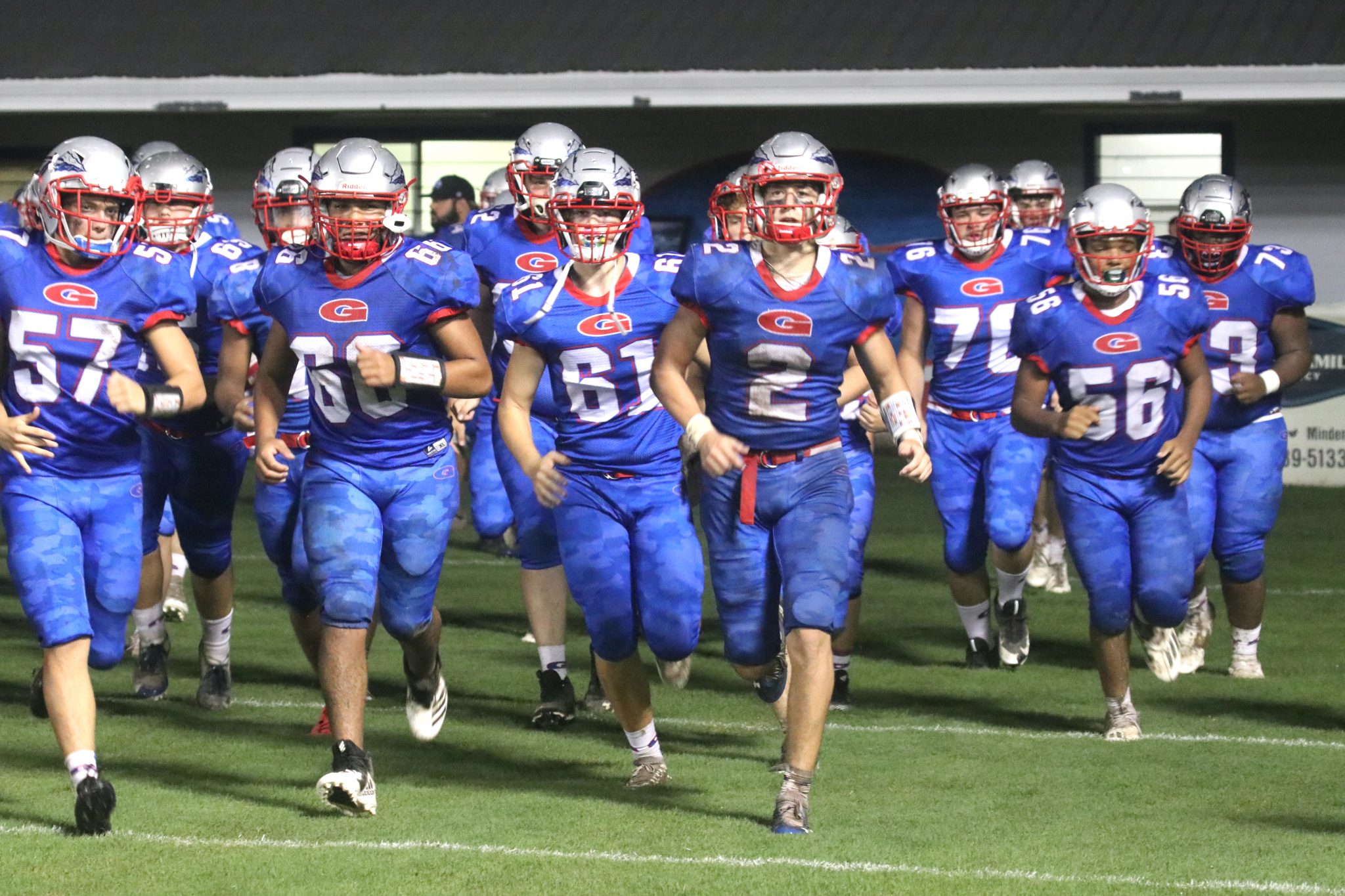 The Glenbrook Apaches football team have made themselves known with a 4-0 start, and the Louisiana Sports Writers Association has taken notice.
Glenbrook has earned its first-ever ranking in a LSWA football poll, standing in ninth place in the Class 1A ranking after earning one of the top wins in program history by blasting the Haynesville Golden Tornado 56-17 Friday night at Apaches Stadium.
Defense has played a crucial role for Glenbrook early on as the Apaches have outscored opponents 166-45 for an average win of 41.5 – 11.25.
Even better, Glenbrook's starting defense is giving up an average of only 7.0 points per game while forcing 3.25 turnovers per contest.
As has been the norm for the Apaches this season, Glenbrook jumped out to a 28-7 advantage by the end of the first quarter and led 35-7 at intermission.
Chase Sentell opened and closed the Apaches' scoring parade with their first and last touchdowns on the night.
Glenbrook will look to remain undefeated starting at 7 p.m. Friday as they play host to unbeaten Arcadia during the Apaches' Homecoming festivities.
Lakeside 40, Block 6
For a second straight year, the Warriors have marched to a 3-1 start as Lakeside went on the road and blasted Block Friday night.
The Warriors have outscored opponents 144-50 to start the season, winning their first four games by an average score of 36-12.5.
Last year a Lincoln Prep win over the Warriors in Week 5 started a five-game losing skid to end Lakeside's season.
The Warriors will be looking to avenge that loss and keep things going as they play host to Lincoln Prep (2-2) at 7 p.m. Friday at Warriors Stadium.
Richwood 38, North Webster 0
North Webster's early season struggles continued Friday night as the Knights fell at hard to open play in the new District 1-3A.
Richwood pulled away from North Webster in the second quarter of last week's game, leading 7-0 at the end of the first quarter before rolling to a 32-6 advantage by halftime.
The Knights will look to try and turn things at 7 p.m. Friday when North Webster plays at 2-2 Wossman in Monroe.